Category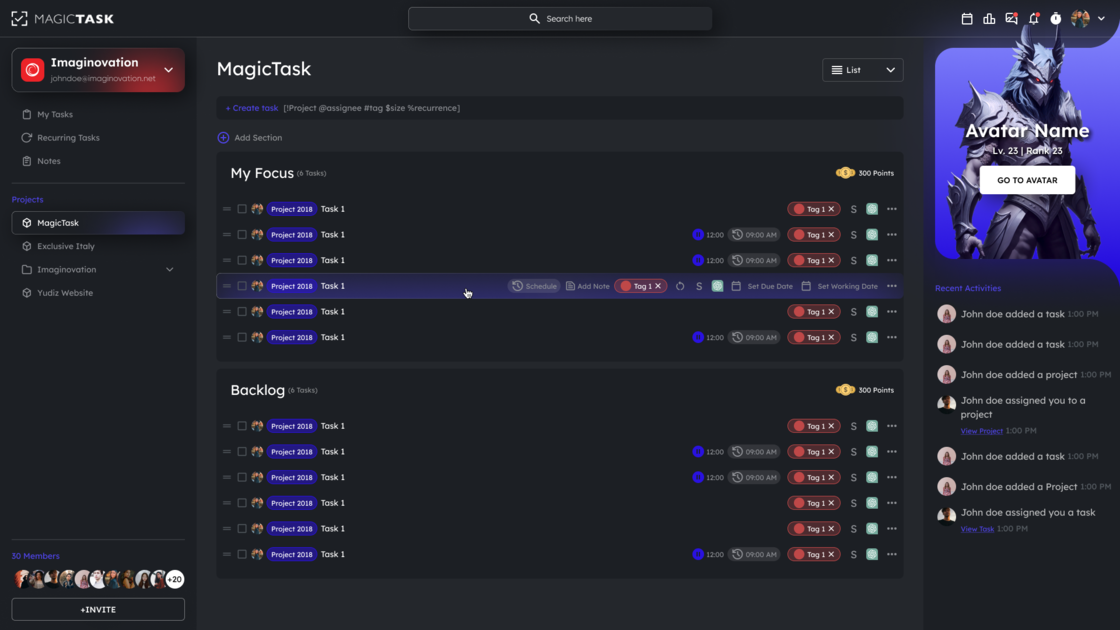 Nov 20 2023
Mastering the Chaos: How High-Performers Use MagicTask V3 for Unparalleled Productivity
The problem with today's society is the abundance and instant nature of data. Organization, prioritization and retention of all of this data is near i ..
Read More

→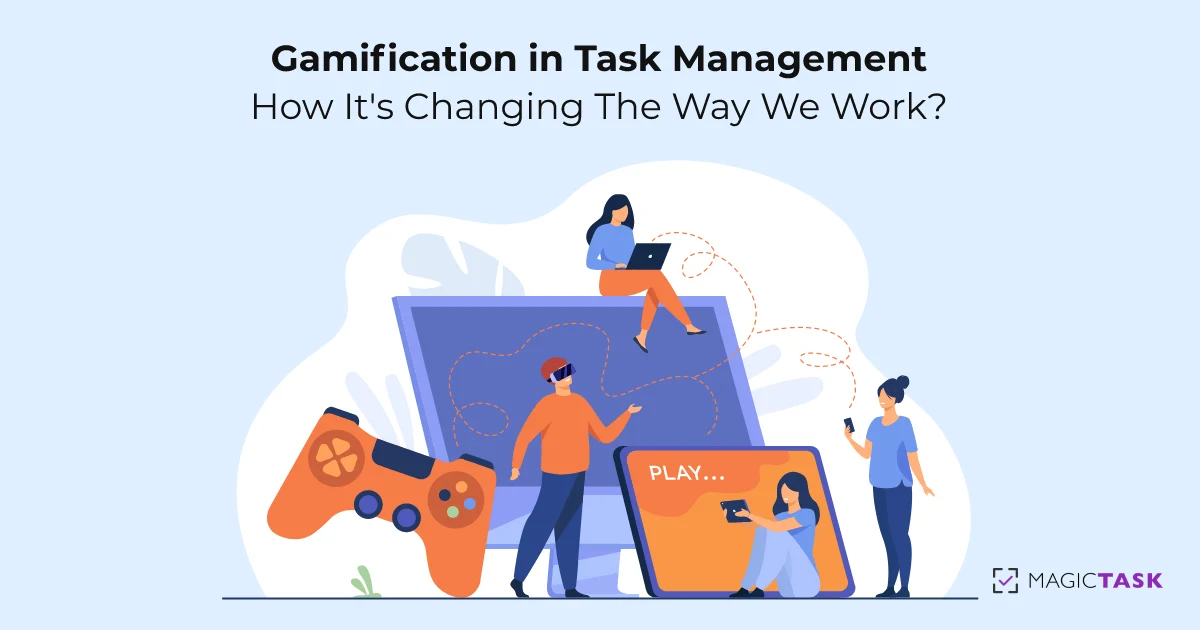 Gamification in Task Management: How It's Changing The Way We Work?
Experience a paradigm shift in task management with the Read More→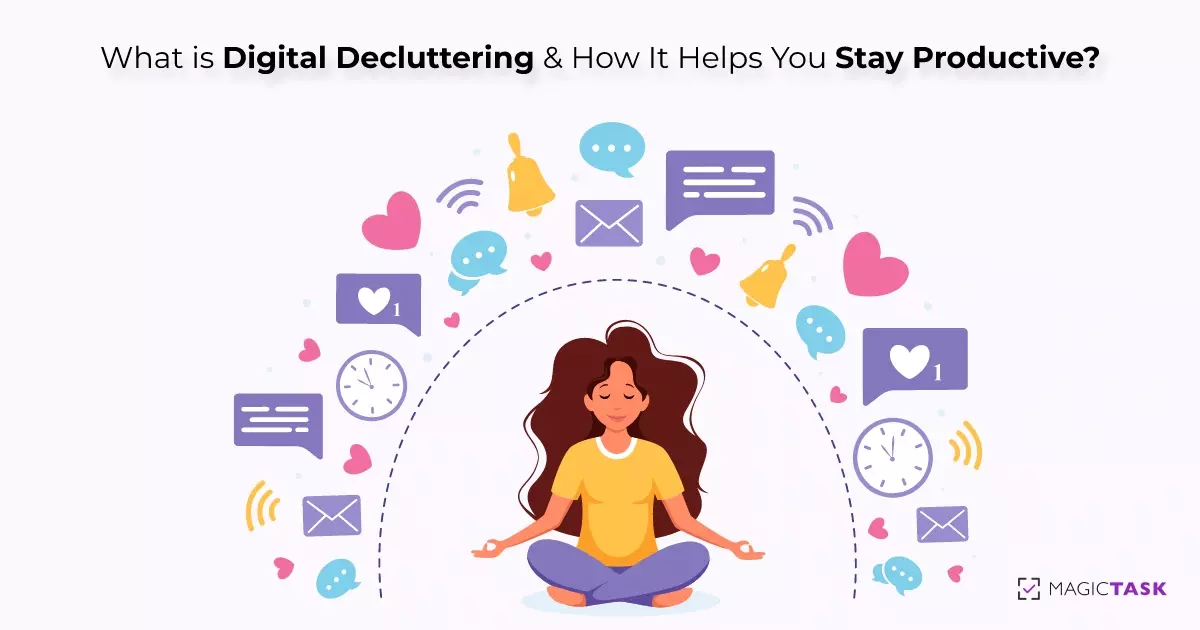 What is Digital Decluttering and How It Helps to Stay Organized and Productive?
In a digital age filled with constant information overload, finding a sense of organization and p
Read More

→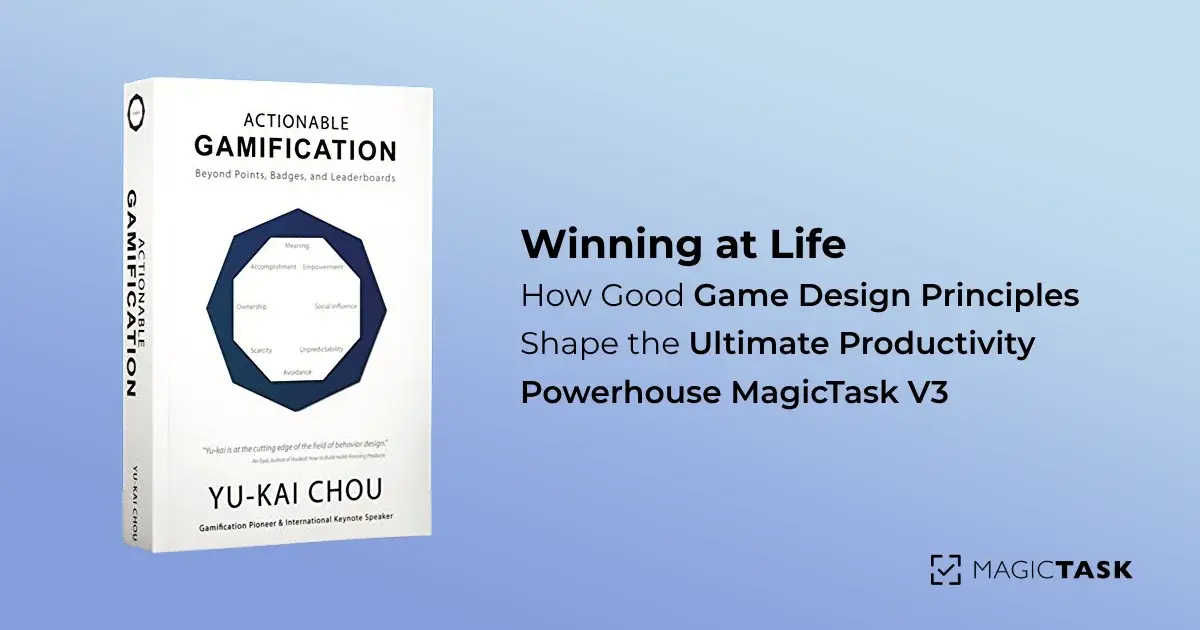 Winning at Life: How Good Game Design Principles Shape the Ultimate Productivity Powerhouse, MagicTask V3
In the realm of pixel battles and breathtaking virtual realities, video games rule as the epitome
Read More

→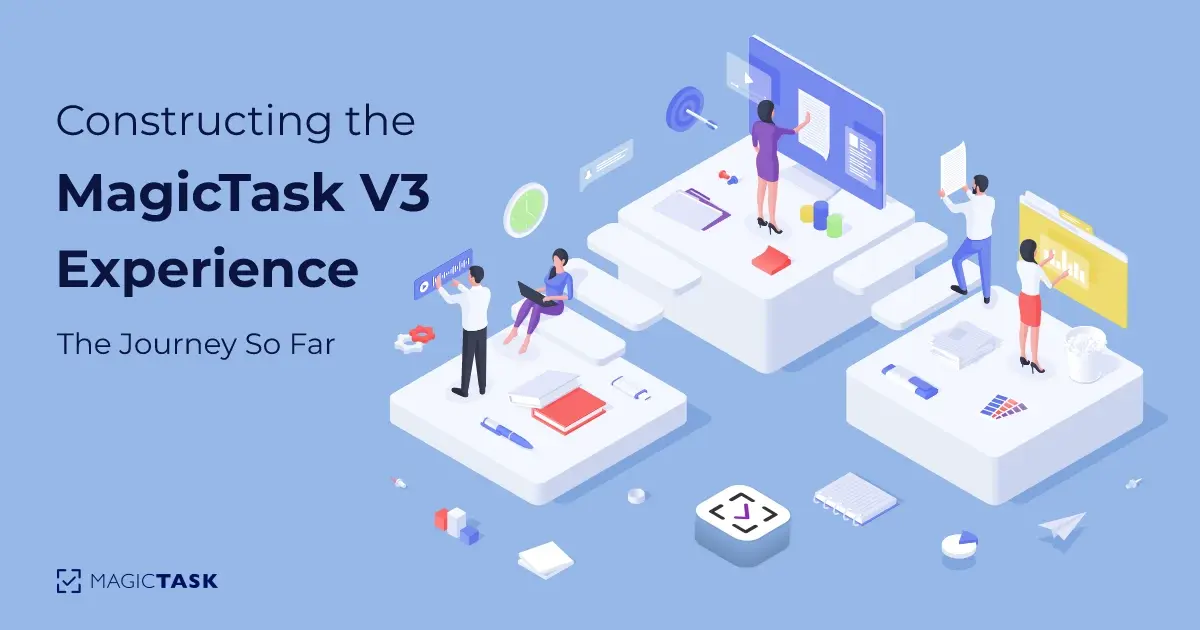 The Journey So Far: Constructing the MagicTask V3 Experience
Hello fellow adventurers and productivity warriors! It's been quite the journey so far in the dev
Read More

→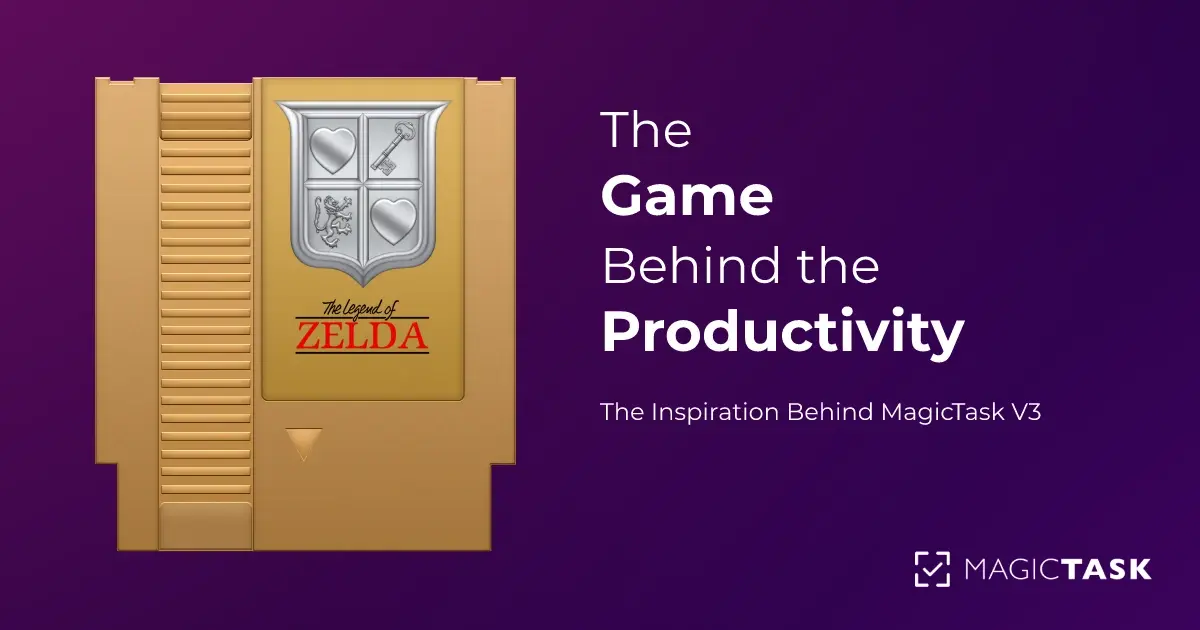 The Game Behind the Productivity: The Inspiration Behind MagicTask V3
Greetings, fellow adventurers and relentless quest-takers. I'm here to present you with MagicTask
Read More

→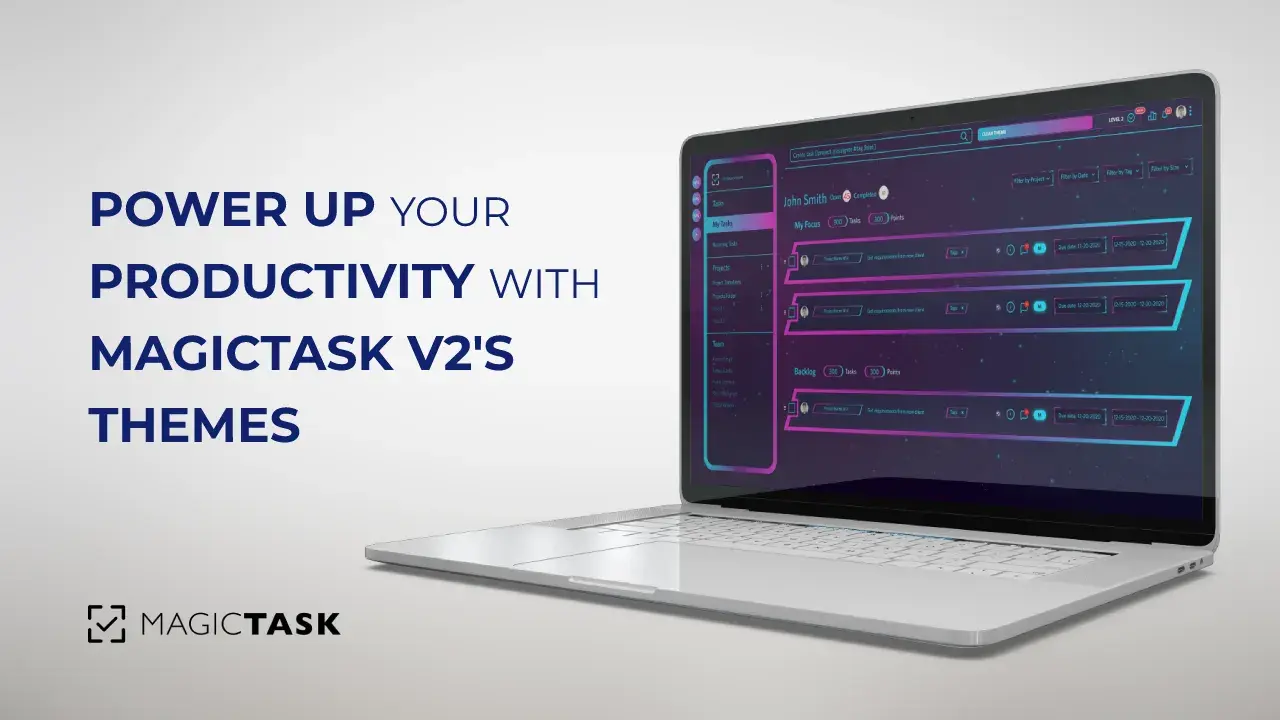 Power Up Your Productivity with MagicTask V2's Themes
Greetings, MagicTask Warriors! In our journey towards creating a productivity tool that is more t
Read More

→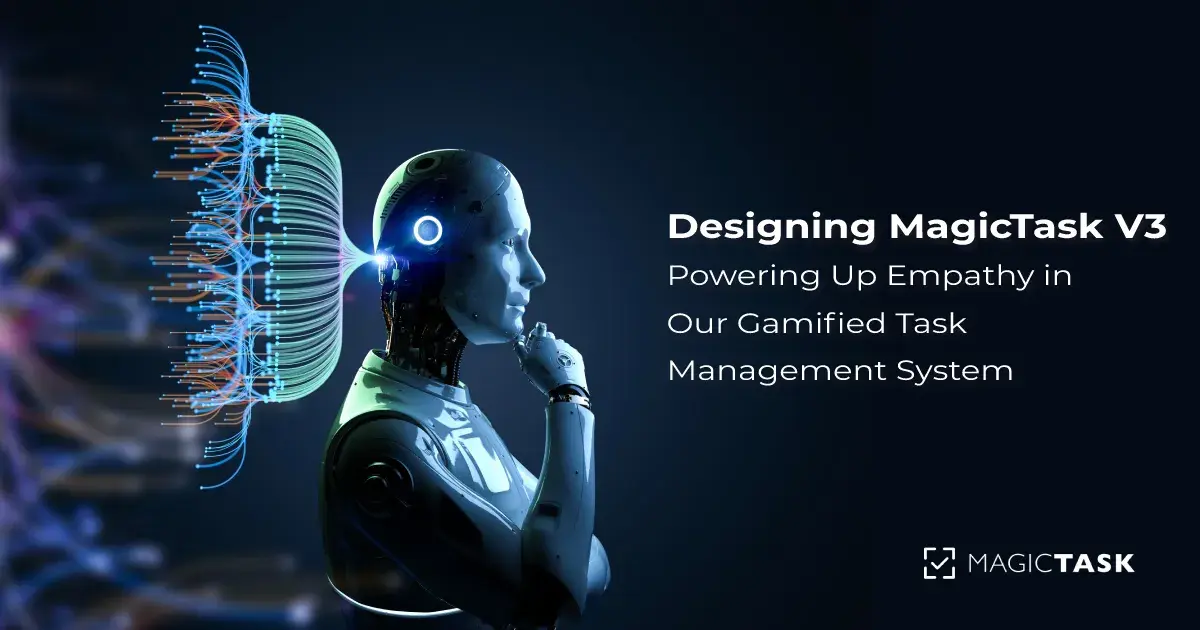 Designing MagicTask V3: Powering Up Empathy in Our Gamified Task Management System for Hardcore Gamers
Hey fellow gamers! This week, we've been grinding hard on the object model for MagicTask V3, nail
Read More

→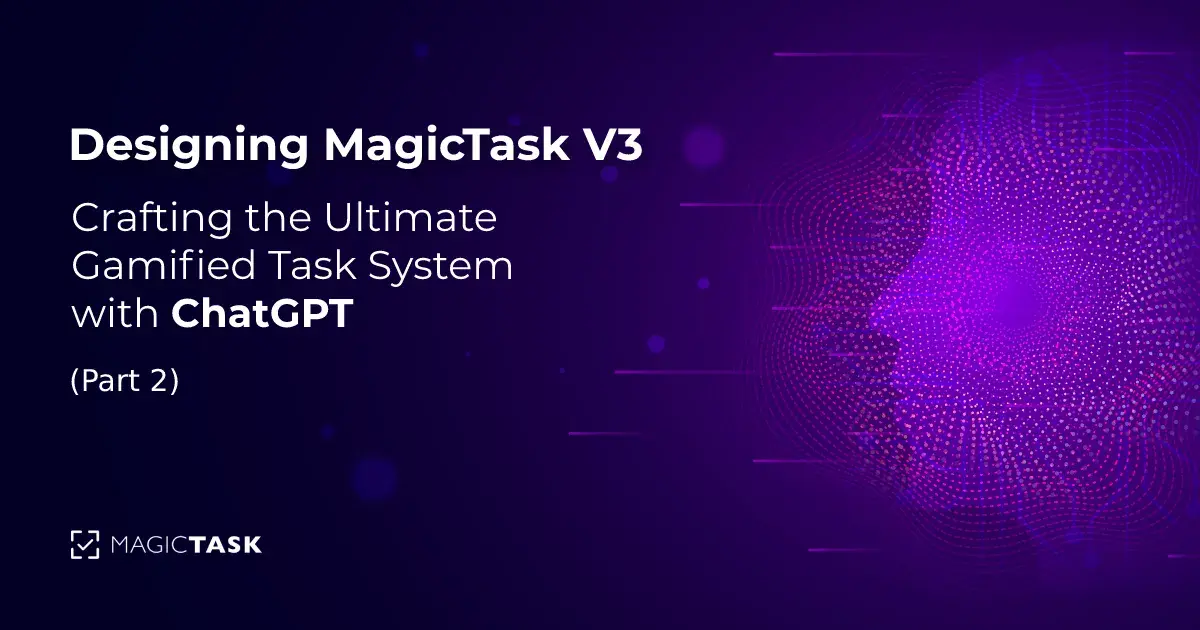 Designing MagicTask V3: Crafting the Ultimate Gamified Task System with ChatGPT (Part 2)
Hey there, fellow productivity ninjas and gaming enthusiasts! It's time to hit "Continue" on our
Read More

→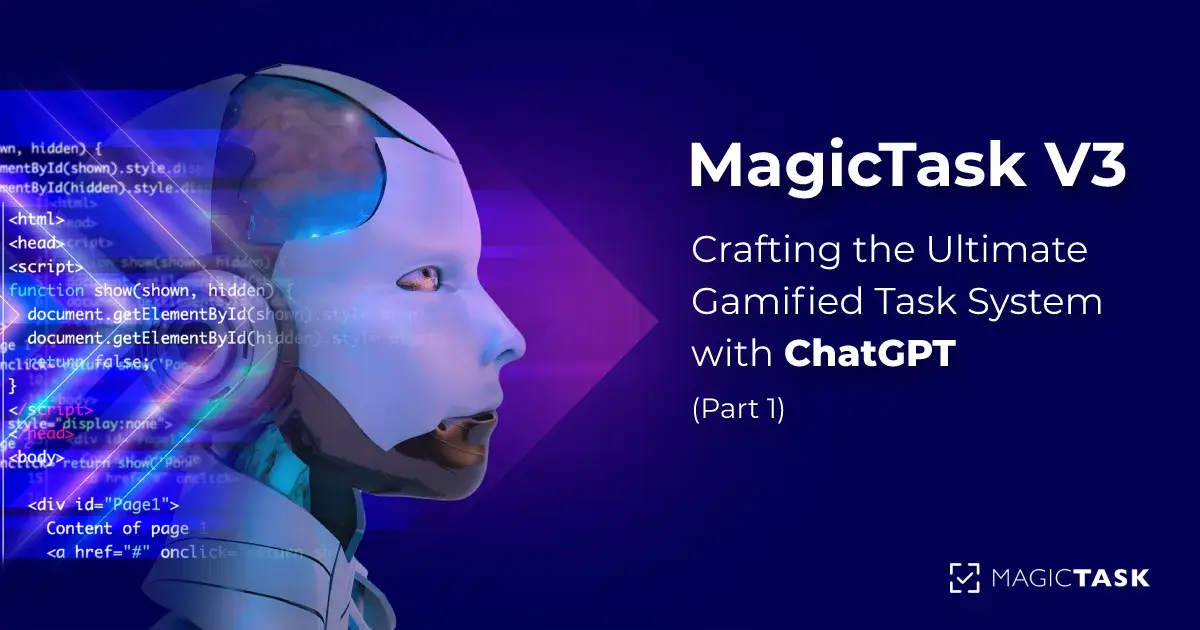 Designing MagicTask V3: Crafting the Ultimate Gamified Task System with ChatGPT (Part 1)
What do you get when you cross a hardcore gamer passionate about productivity? A quest to create
Read More

→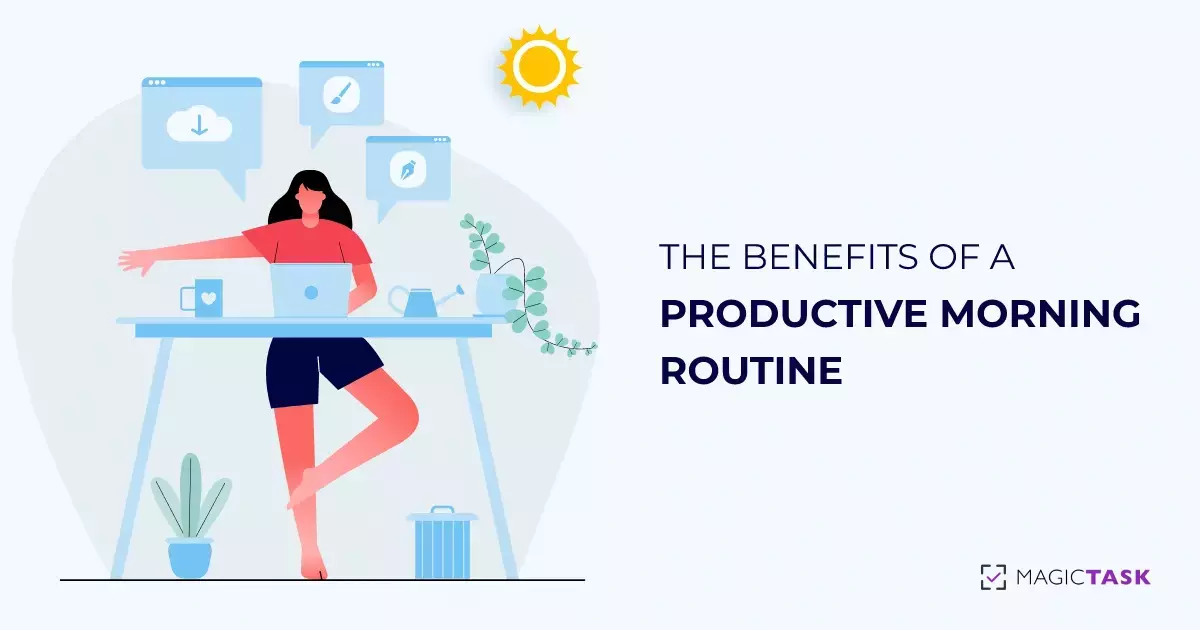 The Benefits of a Productive Morning Routine: How to Start Your Day Off Right
A journey of a thousand miles begins with a single step; a productive day starts with a well-exec
Read More

→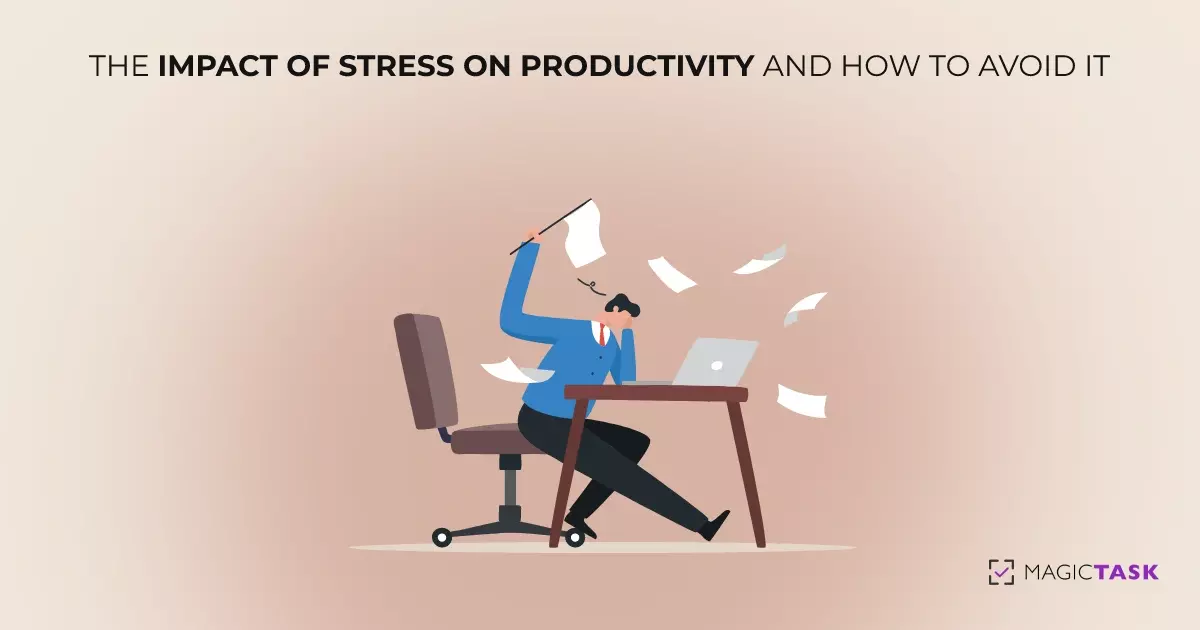 The Impact of Stress on Productivity and How to Avoid It
Stress is one of the biggest roadblocks to productivity.
Many Read More→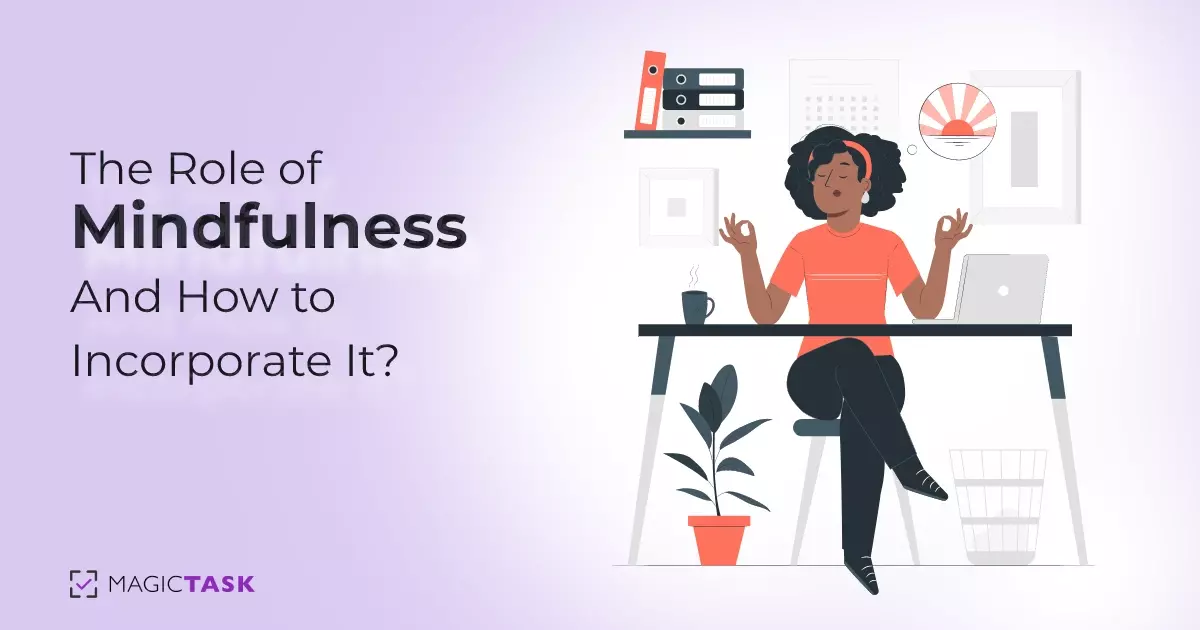 Role of Mindfulness in Our Daily Routine and How to Incorporate It Effectively
The human mind is powerful; evolution spent millions of years creating an effective survival tool
Read More

→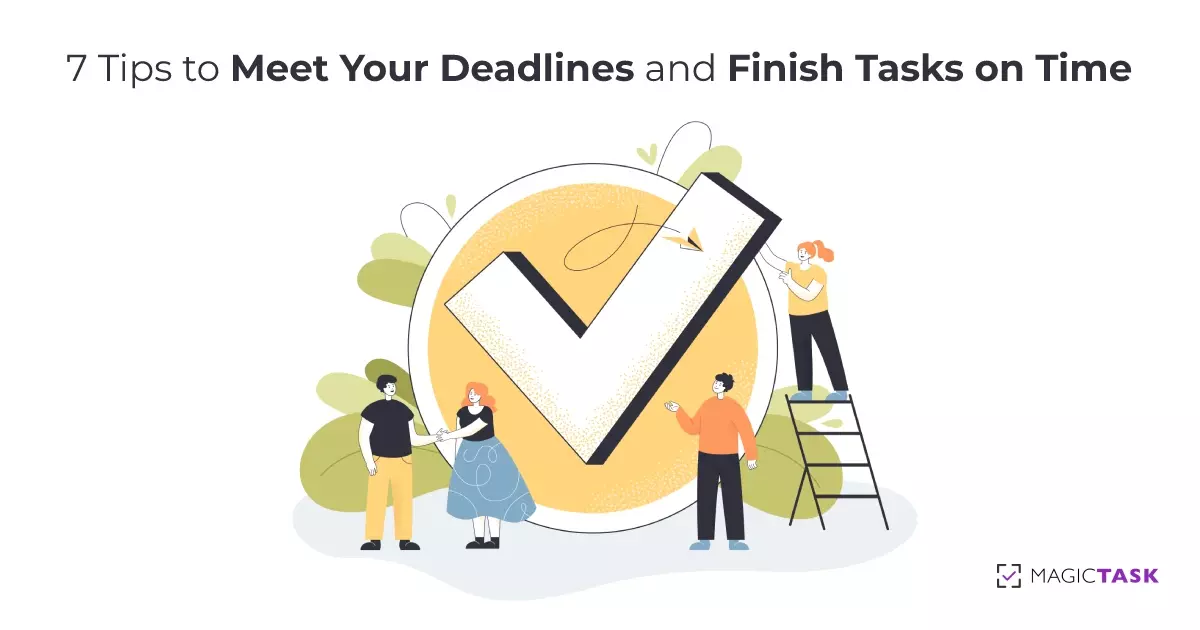 7 Tips to Meet Your Deadlines and Finish Tasks on Time
Deadlines aren't always the most pleasant aspects of projects or tasks, particularly as they get
Read More

→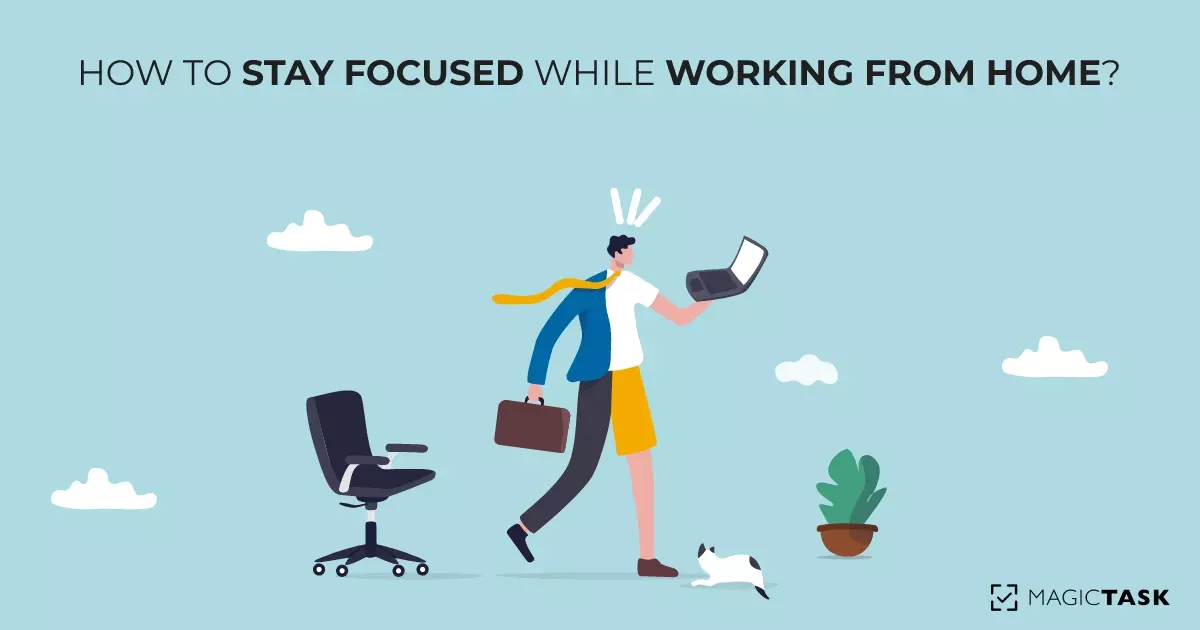 8 Ways to Stay Focused While Working From Home
The last two to three years have seen a surge in companies offering remote work opportunities to
Read More

→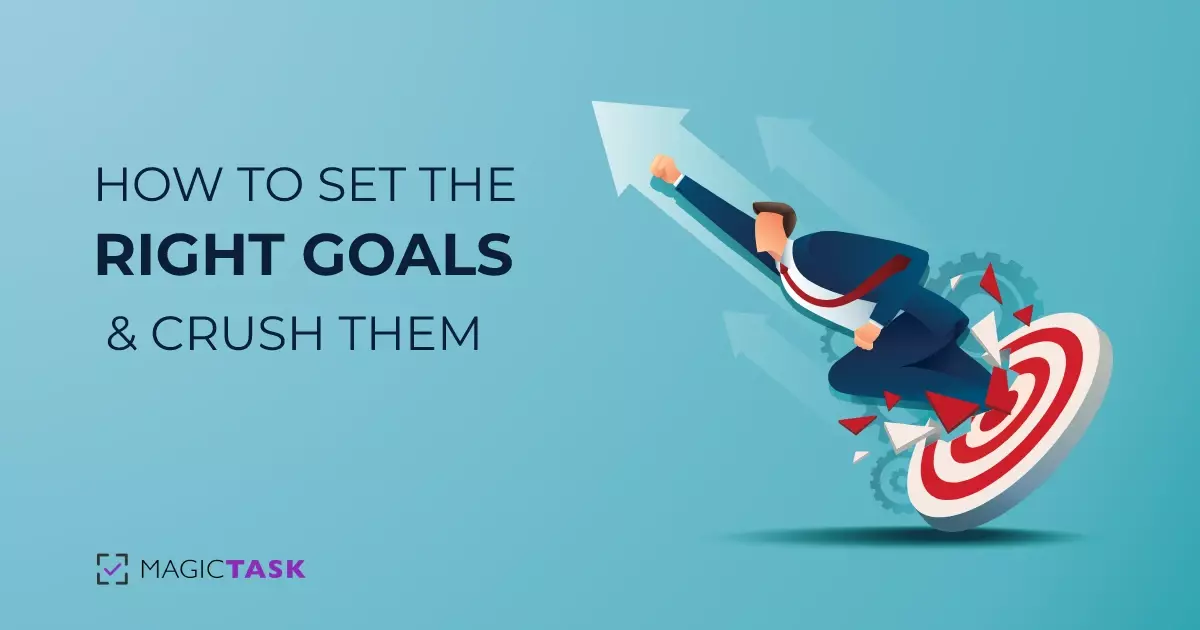 How To Set The Right Goals and Crush Them
Professionals and organizations worldwide invest a lot of time and resources to help them achieve
Read More

→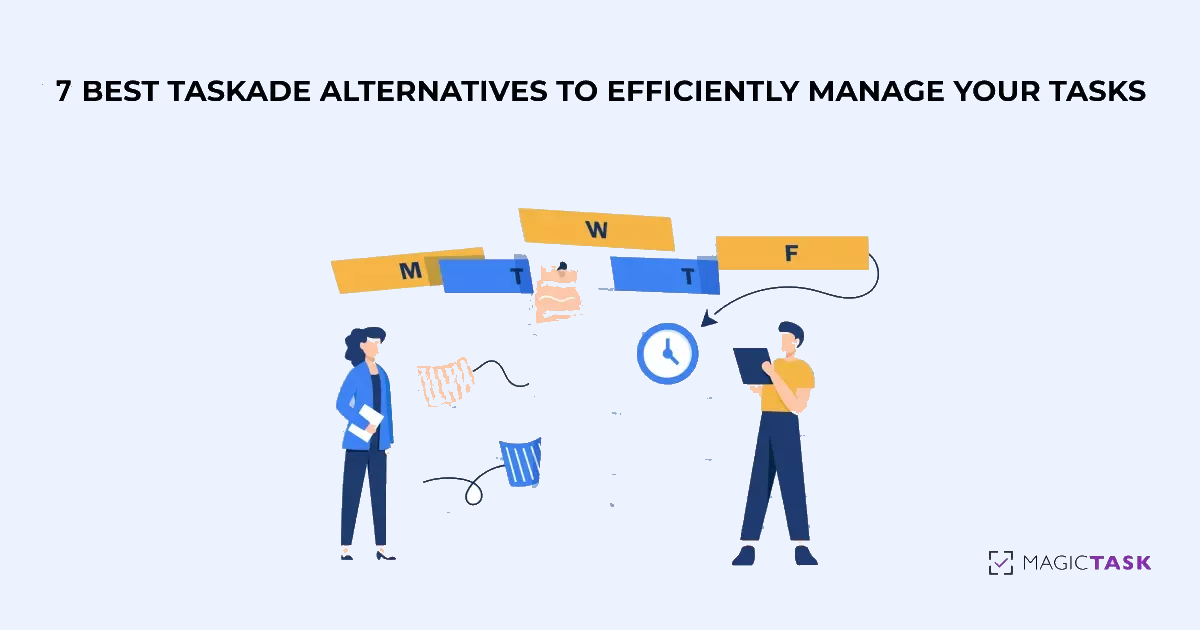 7 Best Taskade Alternatives for Task Management in 2022 [Free & Paid]
Over the last few decades, professionals have become more concerned with productivity. Businesses
Read More

→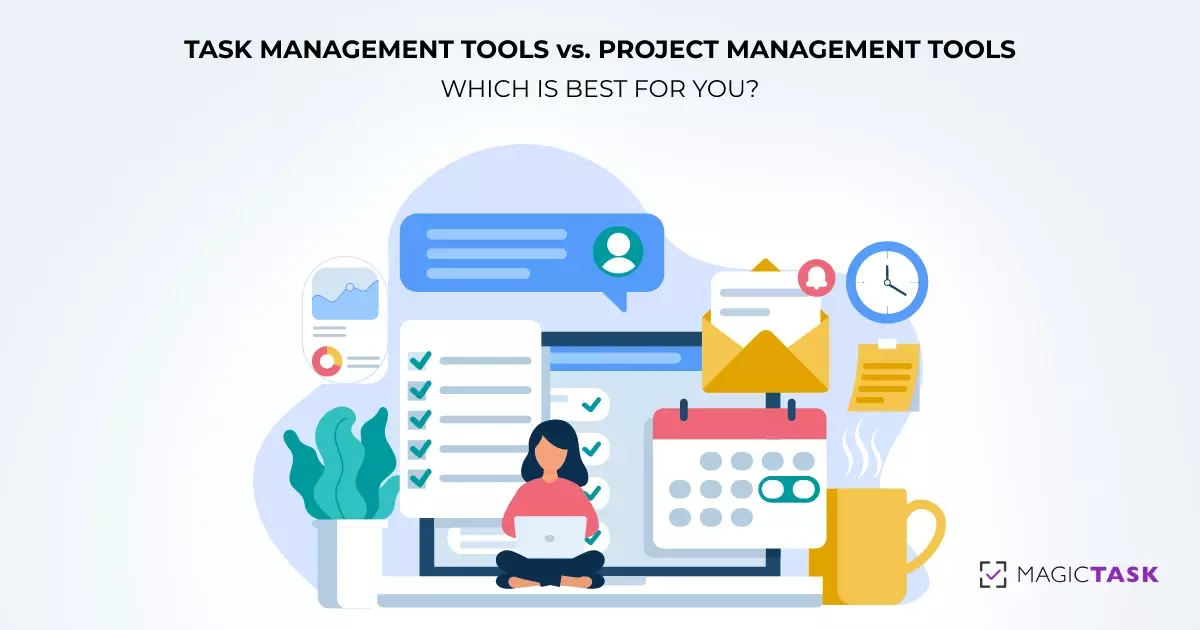 Task Management Tools vs Project Management Tools: Which is Best for you?
As we go through different phases in our lives, we are faced with different responsibilities and
Read More

→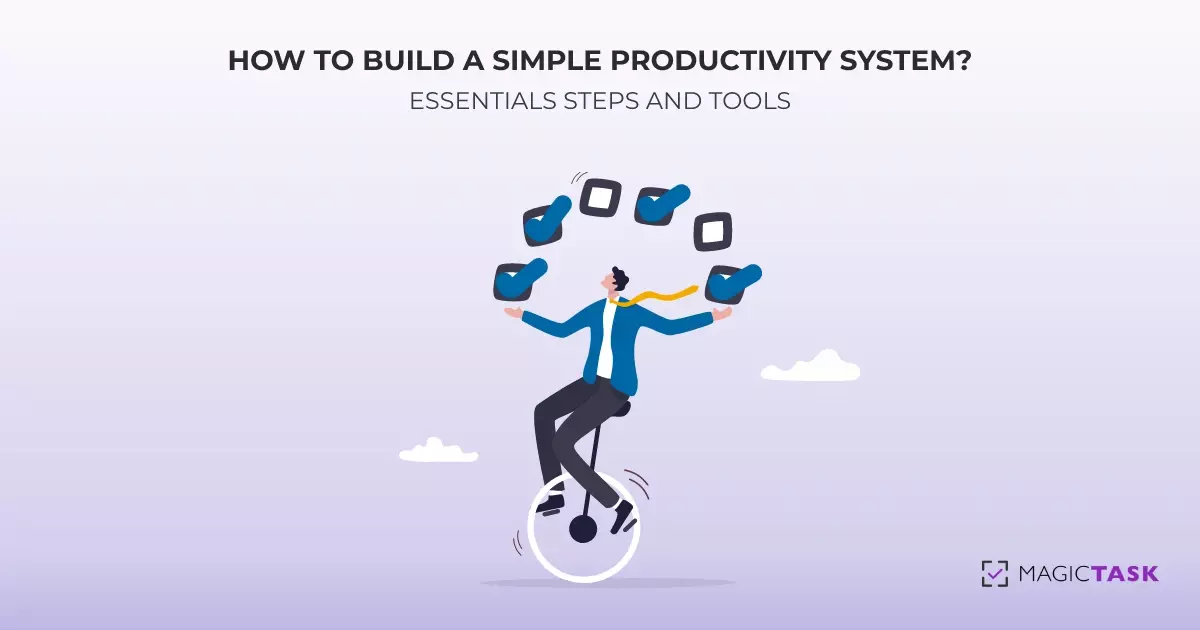 How to Build a Simple Productivity System: Essentials Steps and Tools
If your career is at least six months old, or even if you're a student working on your degree, yo
Read More

→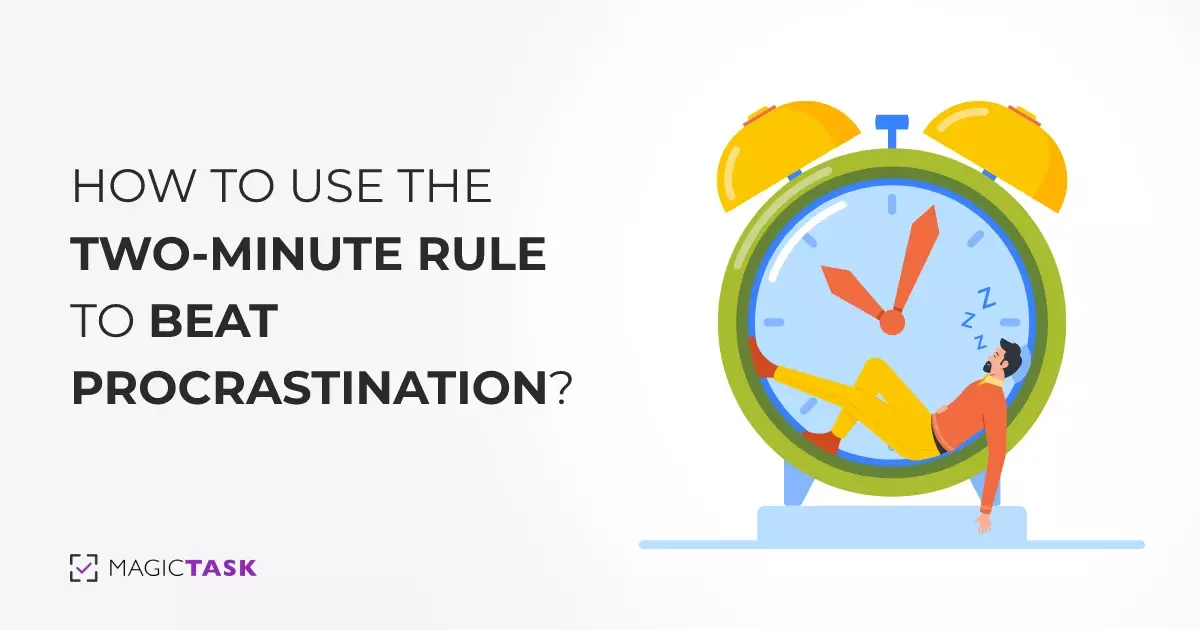 How to Use the Two-Minute Rule To Beat Procrastination
Procrastination is your worst enemy when you're trying to be more productive and get more things
Read More

→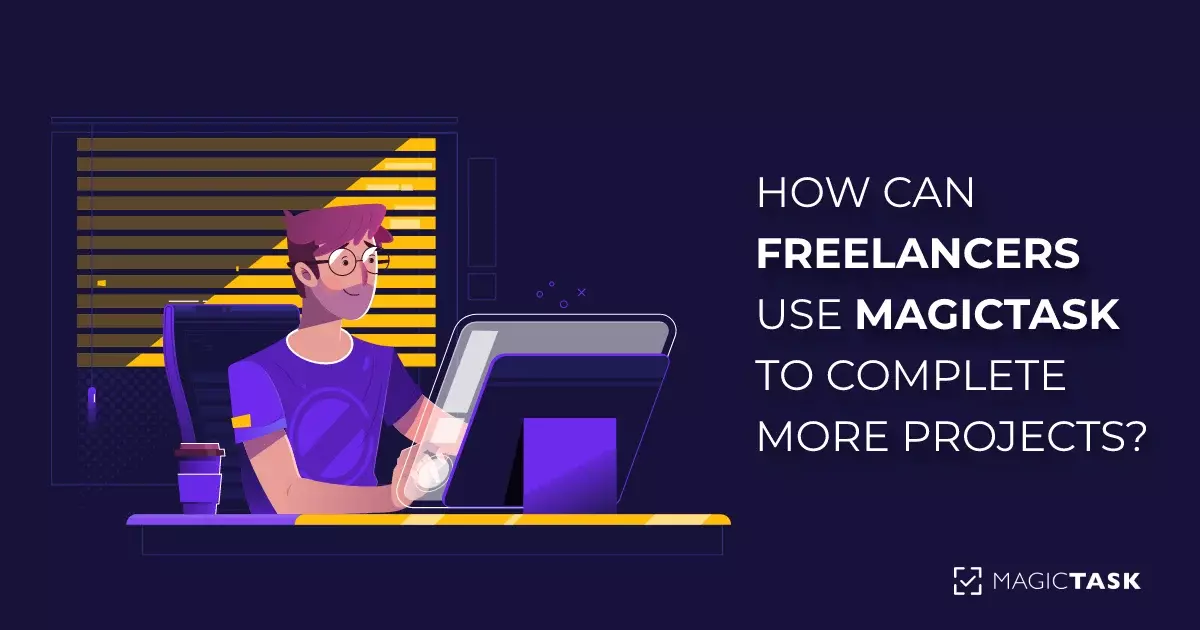 How Can Freelancers Use MagicTask to Complete More Projects?
The last two years have seen a lot of full-time workers move on to build freelancing careers and
Read More

→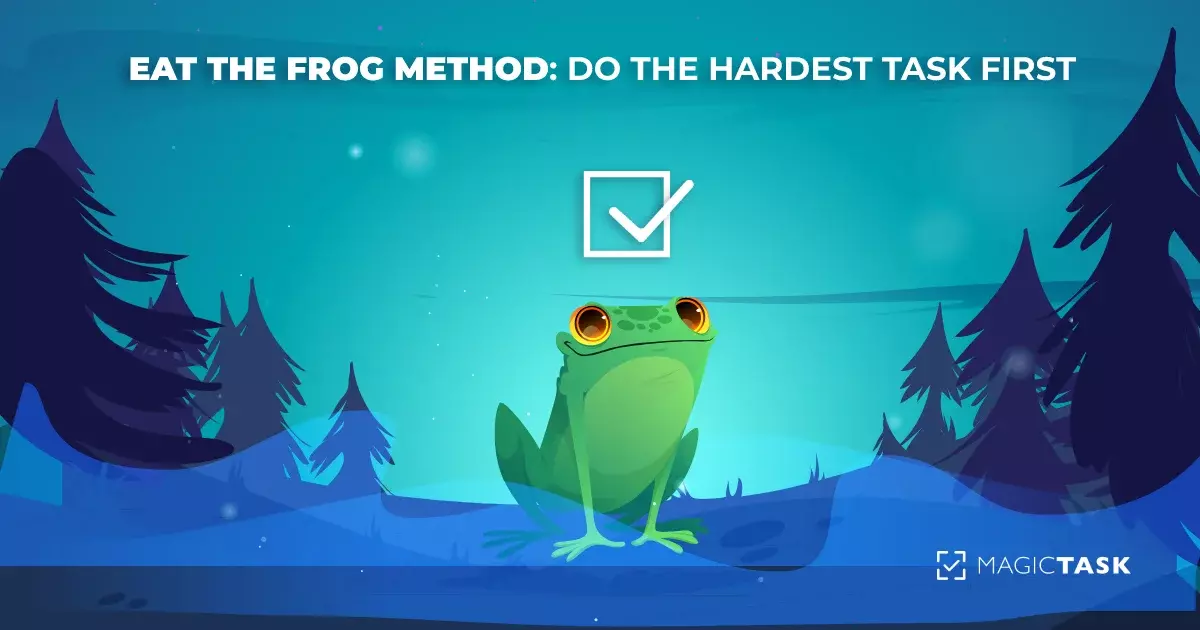 Eat The Frog Method: Do The Hardest Task First
Most people have this notion that productivity is about doing the maximum number of tasks in a da
Read More

→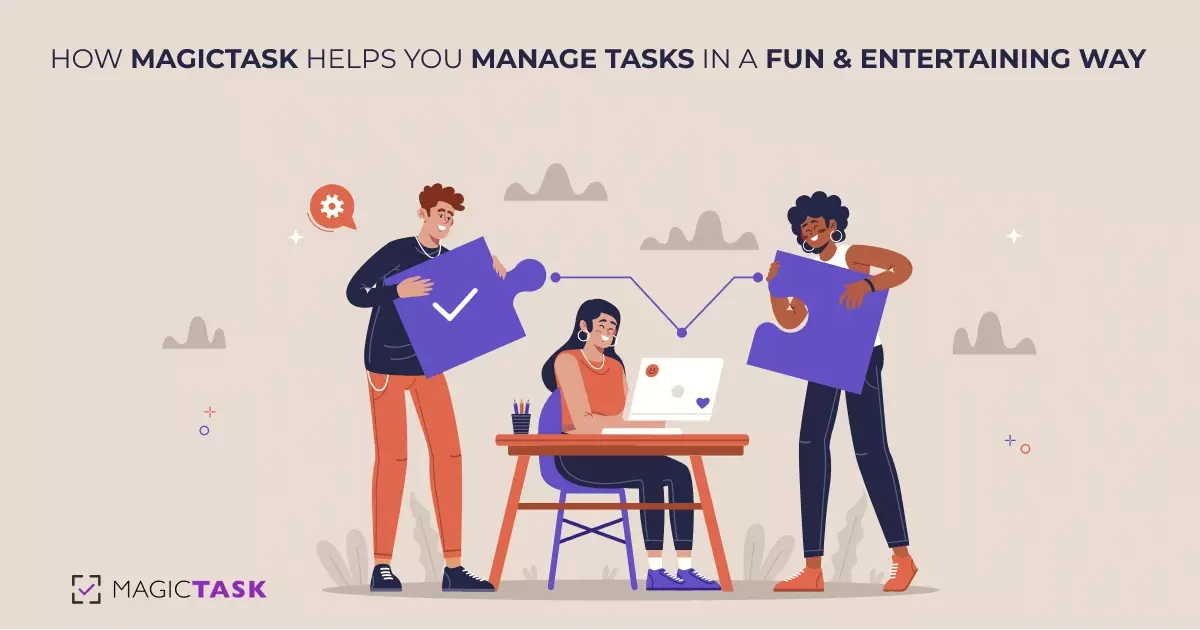 How MagicTask Helps You Manage Tasks in a Fun & Entertaining Way
Plenty of task and project management tools promise to make you more productive or efficient. But
Read More

→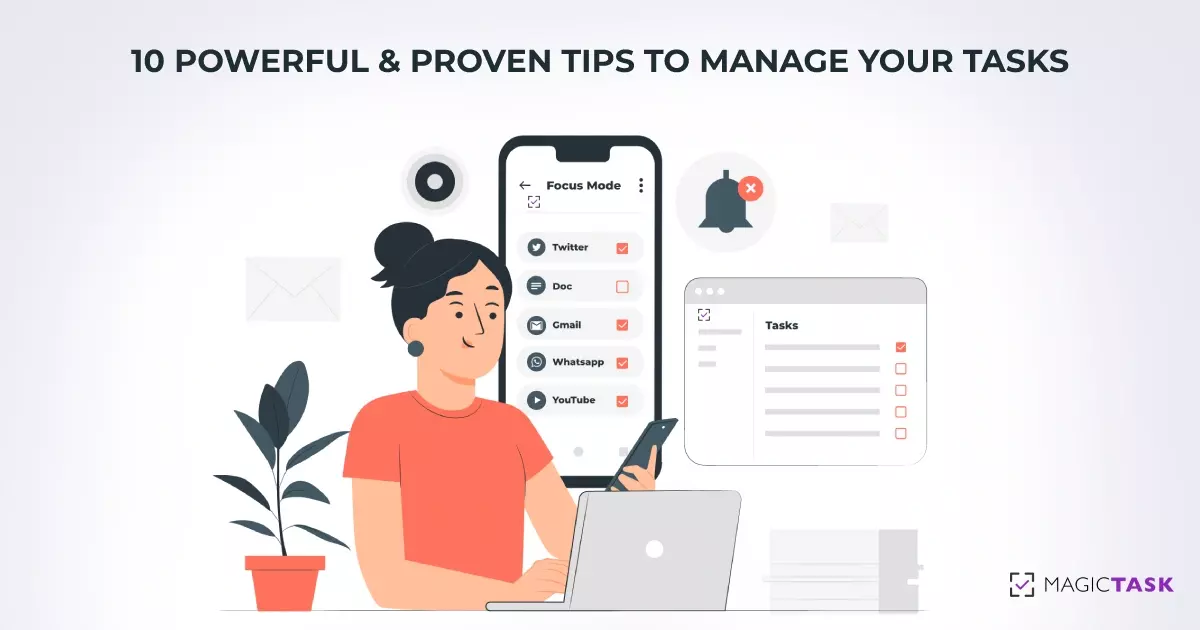 10 Powerful and Proven Tips to Manage Your Tasks
Efficiently managing their tasks is a skill every professional needs and has to develop throughou
Read More

→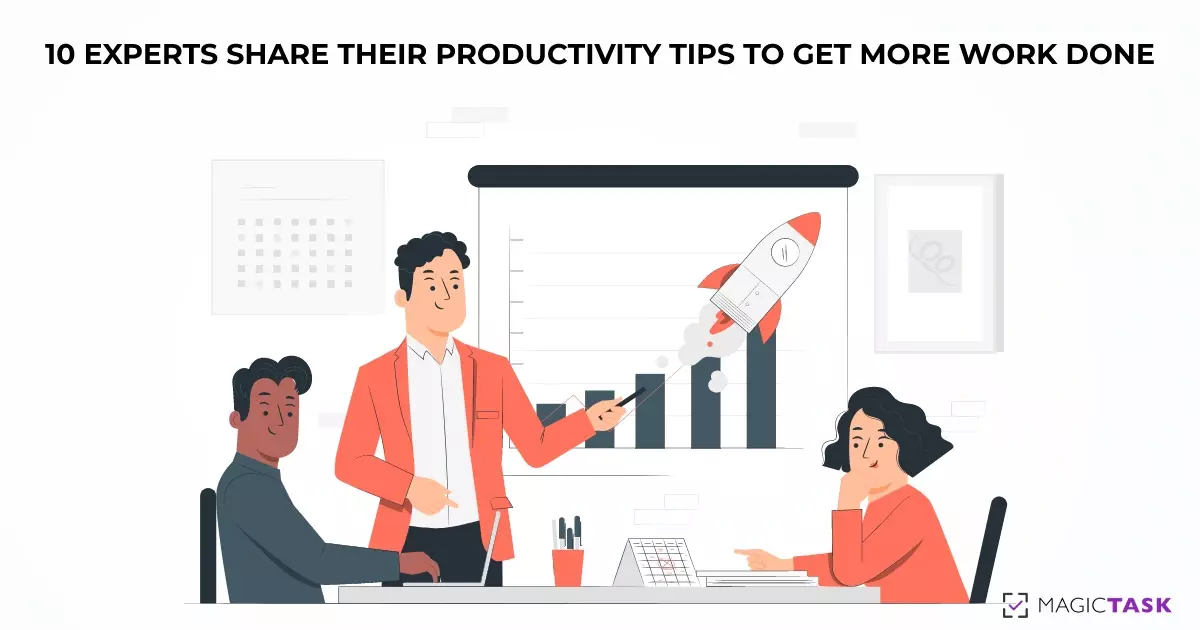 10 Experts Share Their Productivity Tips to Get More Work Done
If you google productivity tips, you'll easily find a ton of articles and techniques. The last tw
Read More

→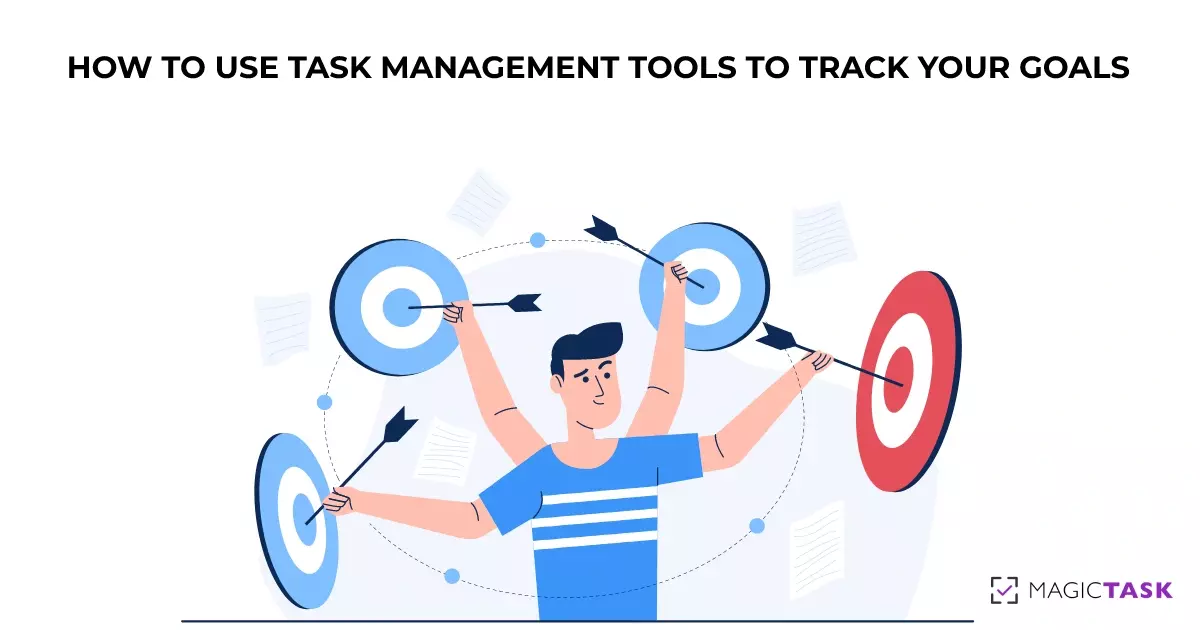 How to Use Task Management Tools to Track Your Goals
A task management tool is one of the best ways to improve your product. Task management tools off
Read More

→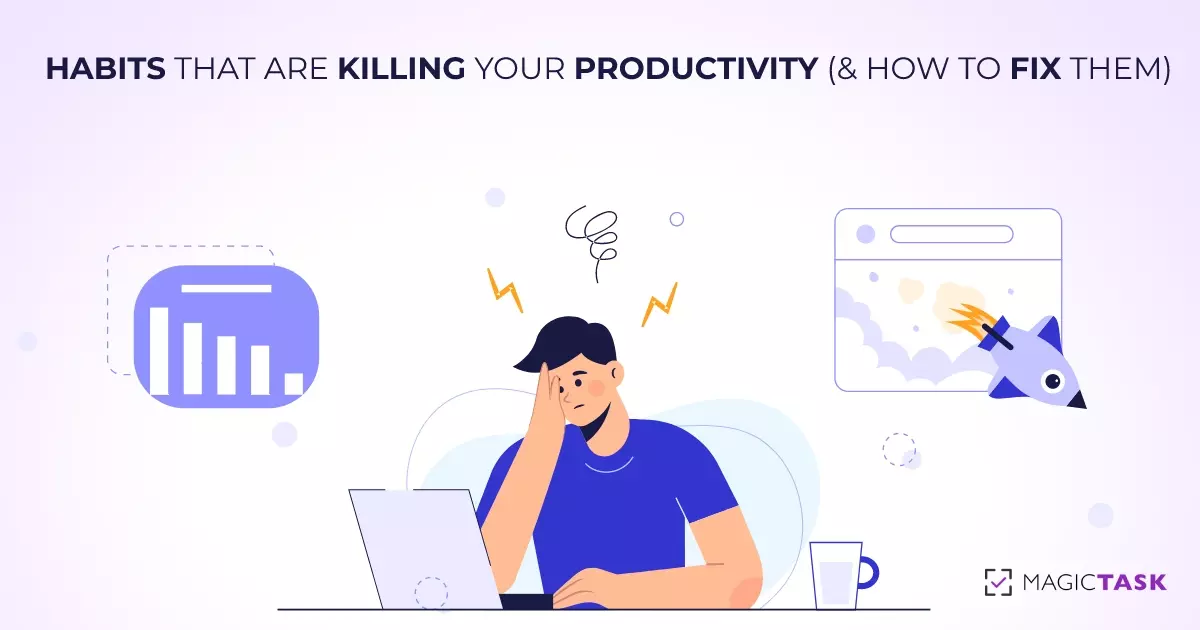 7 Habits That Are Killing Your Productivity (and How to Fix Them)
There's nothing better than the satisfaction of a productive day. The dopamine rush is just pure
Read More

→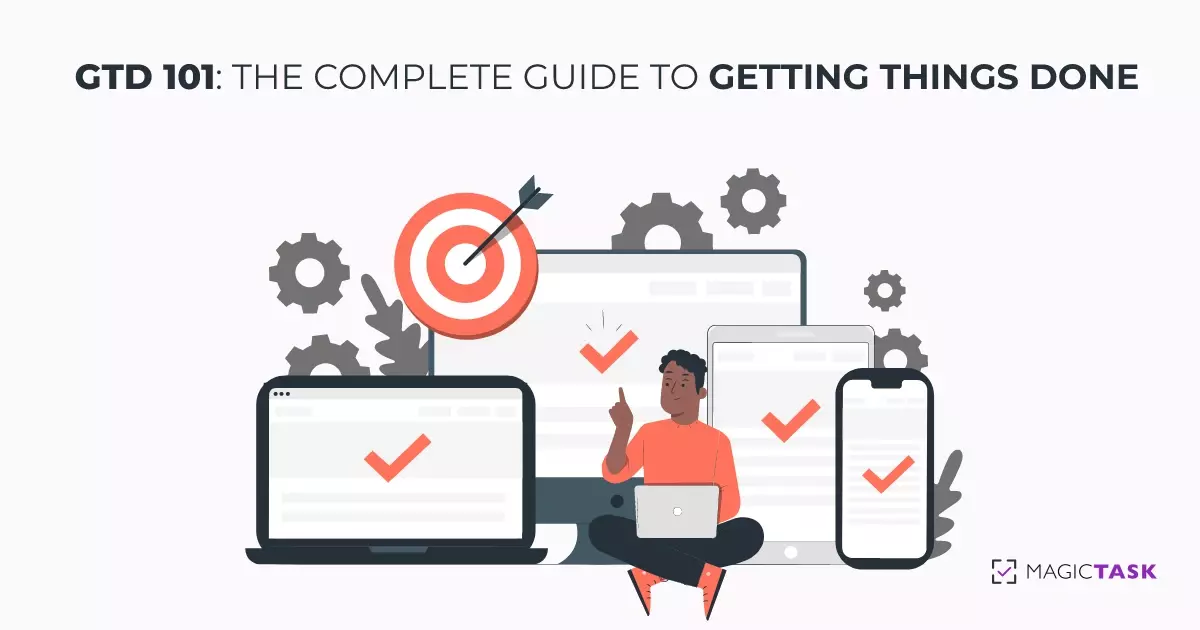 GTD 101: The Complete Guide to Getting Things Done
Having to face many tasks alone can be a massive Read More→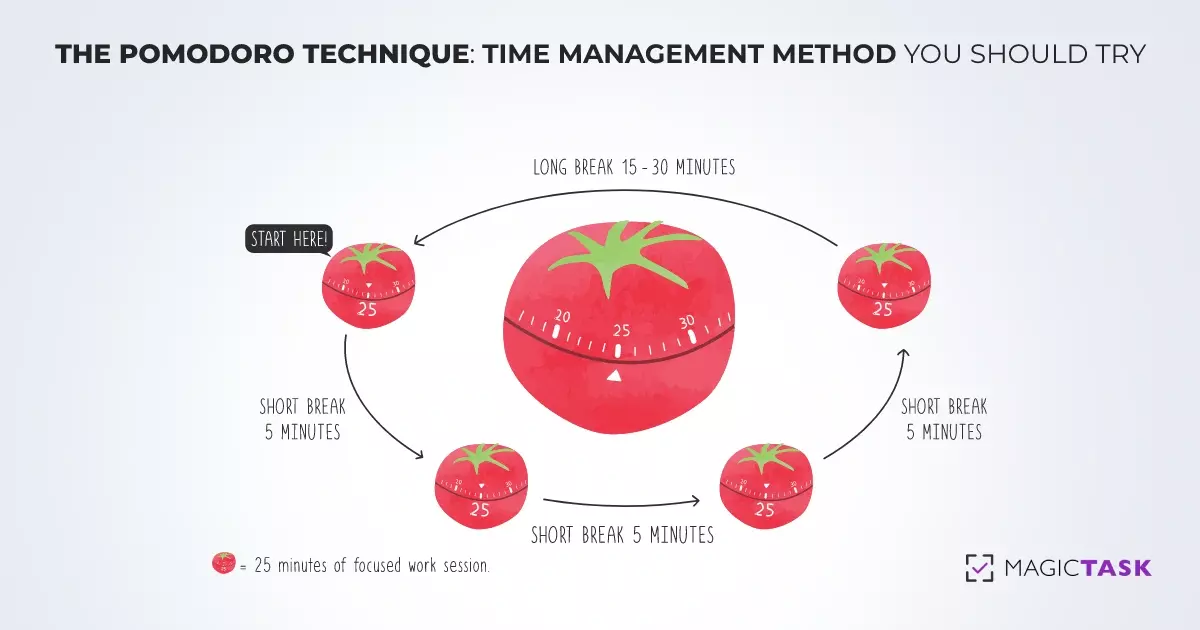 The Pomodoro Technique: Time Management Method You Should Try
Organizations and researchers have been exploring Read More→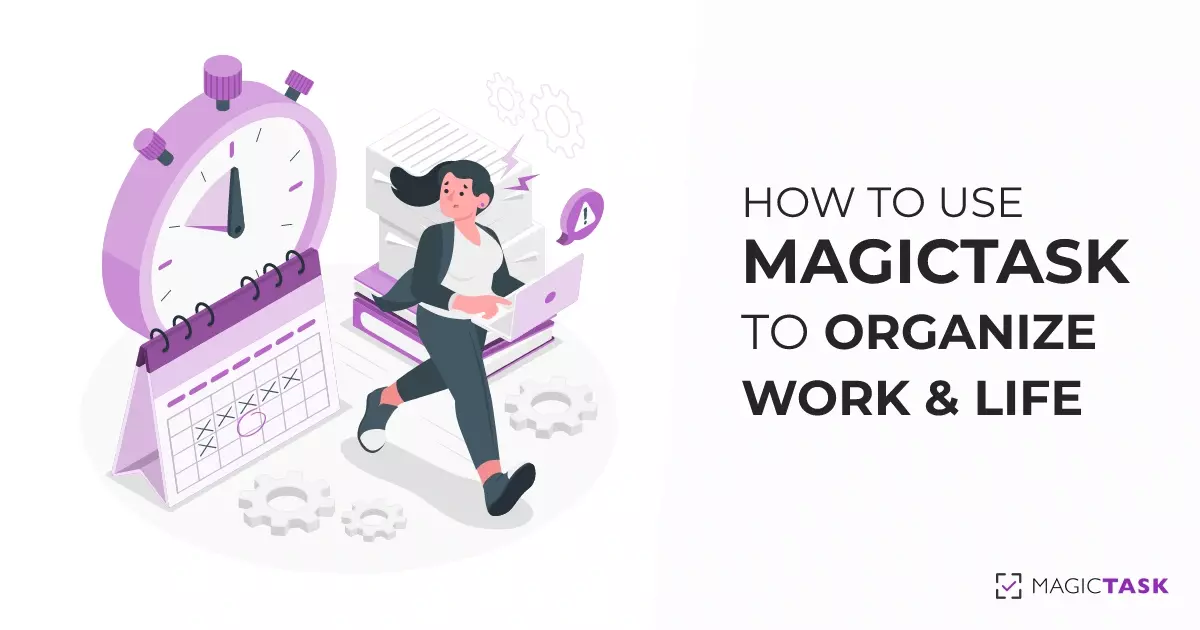 How to Use MagicTask to Organize Work and Life
Task management is not easy. The years of effort organizations across the world have put into dev
Read More

→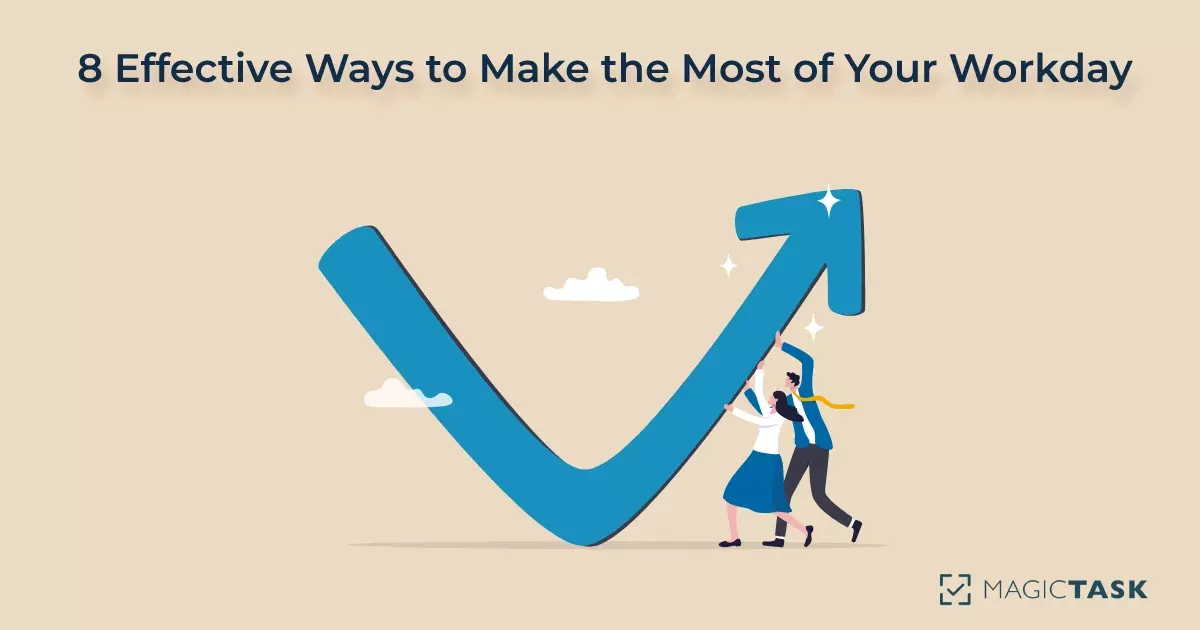 8 Effective Ways to Make the Most of Your Workday
Most studies indicate that across all industries employees are productive for less than 60% of th
Read More

→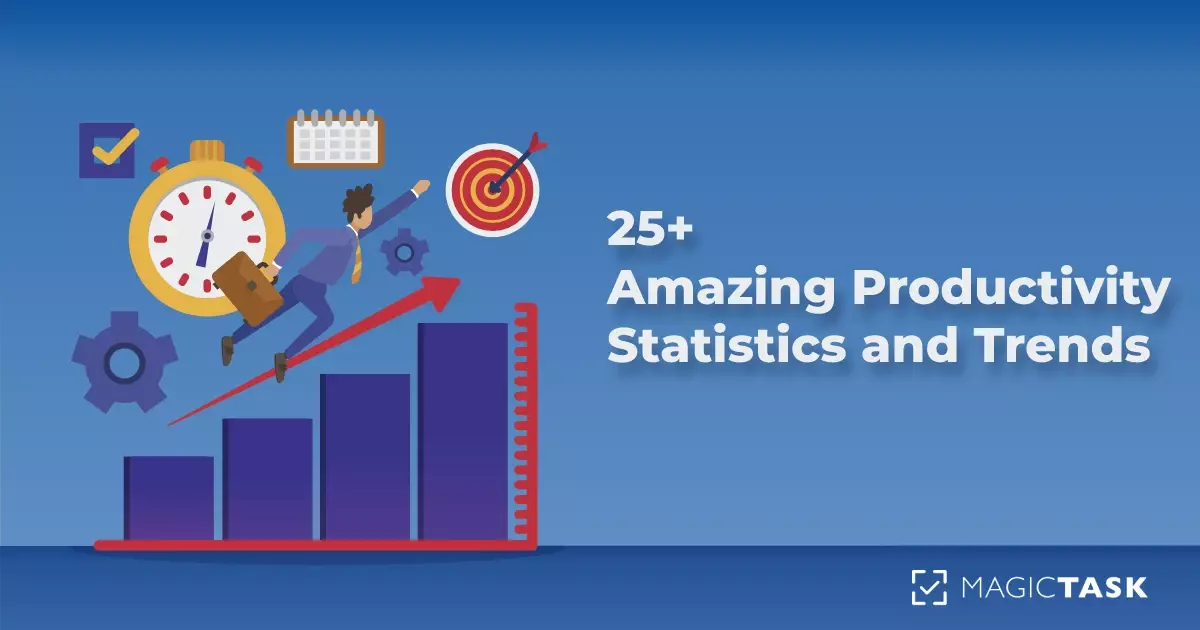 25+ Amazing Productivity Statistics and Trends for 2022
From an employer's perspective, employee productivity is one of the biggest contributors to compa
Read More

→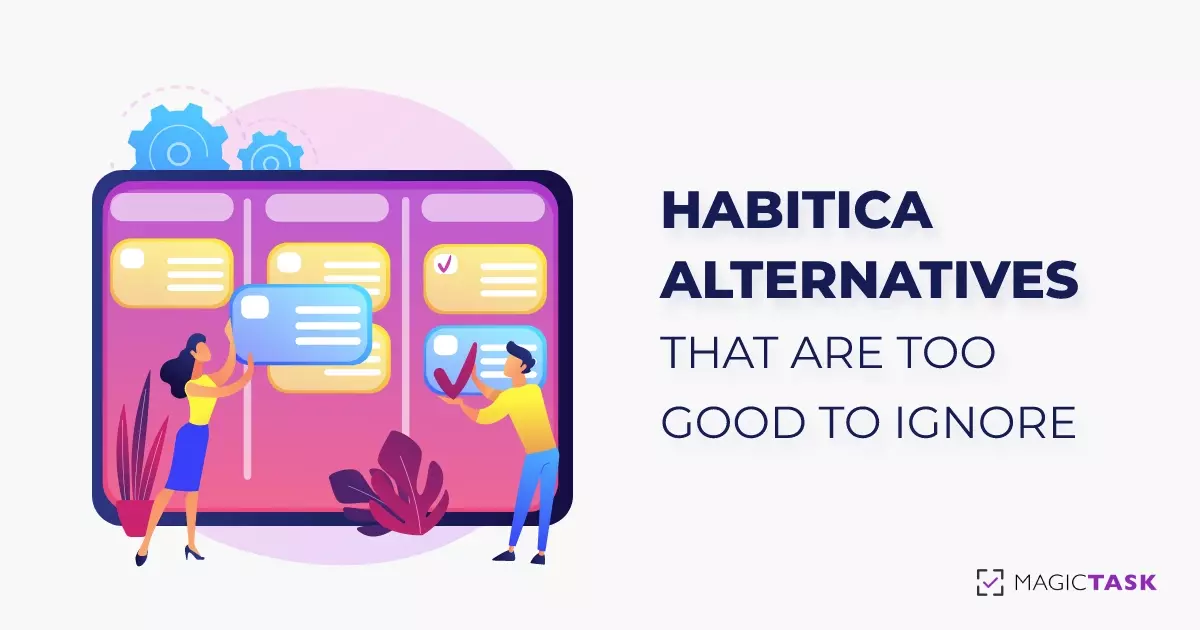 7 Habitica Alternatives That Are Too Good To Ignore
We all know that feeling. We're sitting at our desks, staring at a blank computer screen or a dau
Read More

→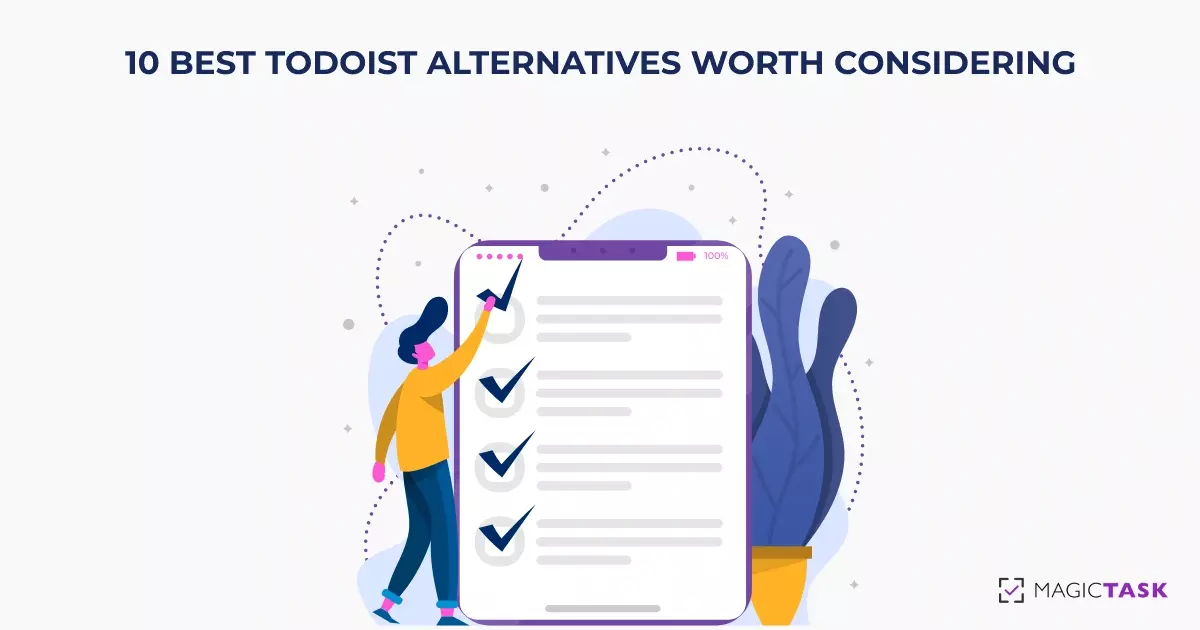 10 Best Todoist Alternatives Worth Considering In 2022
Todoist is a great task management app that has been around for a while. But there are plenty of
Read More

→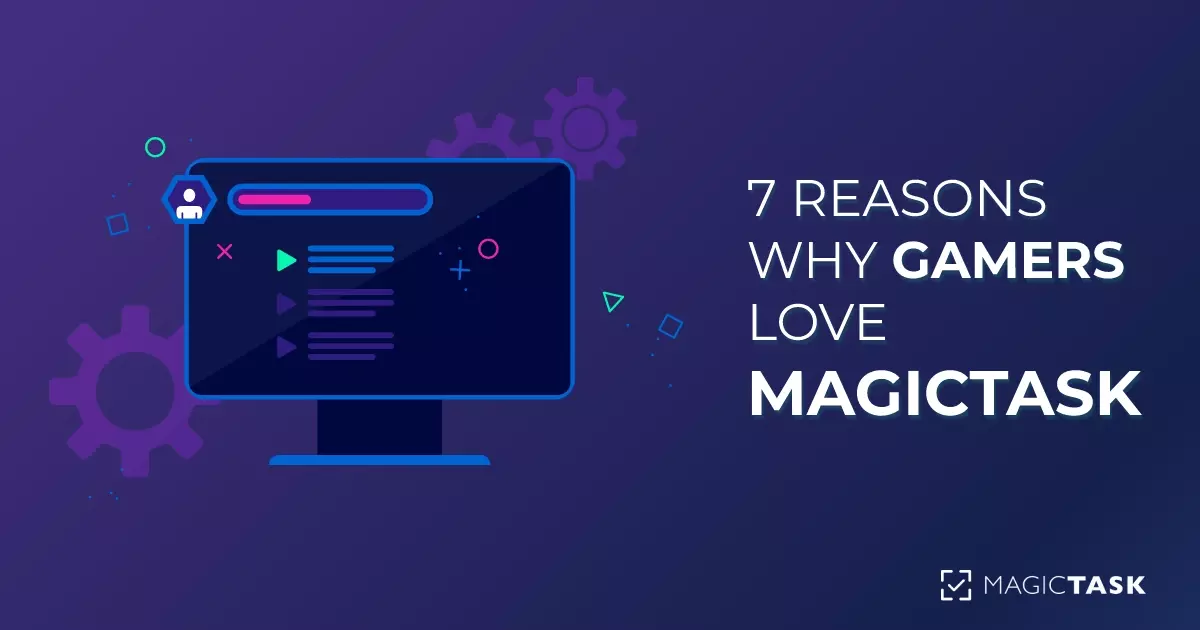 7 Reasons Why Gamers Love Using MagicTask
As a gamer, you're always looking for ways to improve yourself and get ahead of the competition.<
Read More

→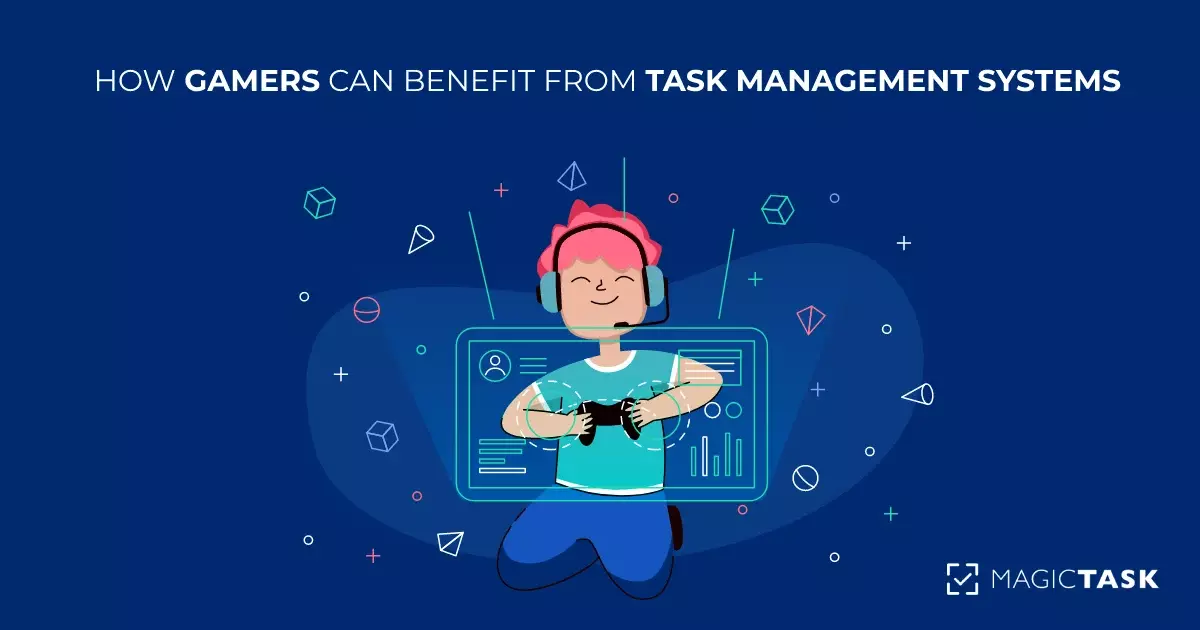 How Gamers Can Benefit from Task Management Systems
Task management systems help individuals or teams keep track of their operations by managing task
Read More

→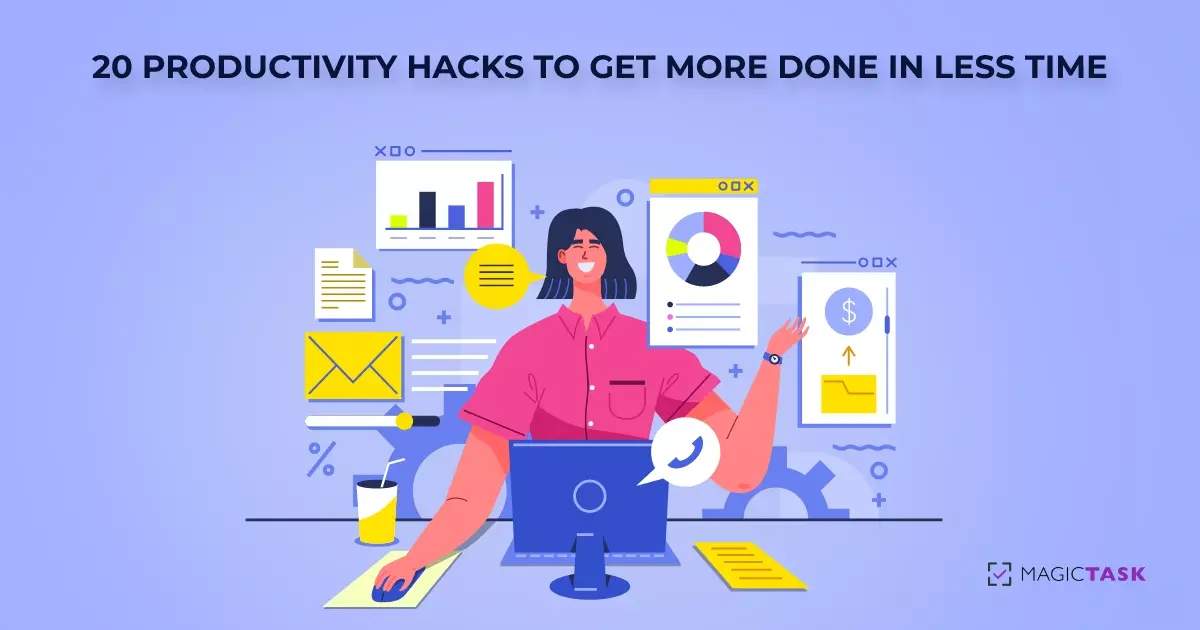 20 Productivity Hacks to Get More Done in Less Time
In today's world, it is essential to be productive. The competition is fierce, and the economy is
Read More

→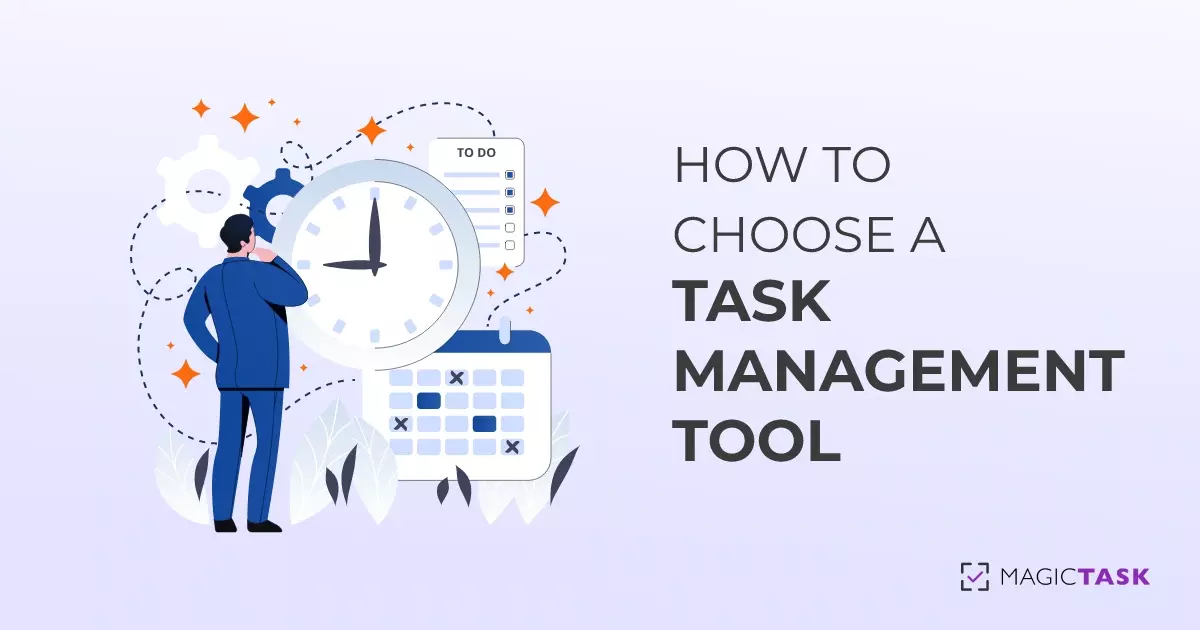 How to Choose A Task Management Tool: A Complete Guide
It can be tough to manage all the tasks you need to do in a day. You may feel like you're always
Read More

→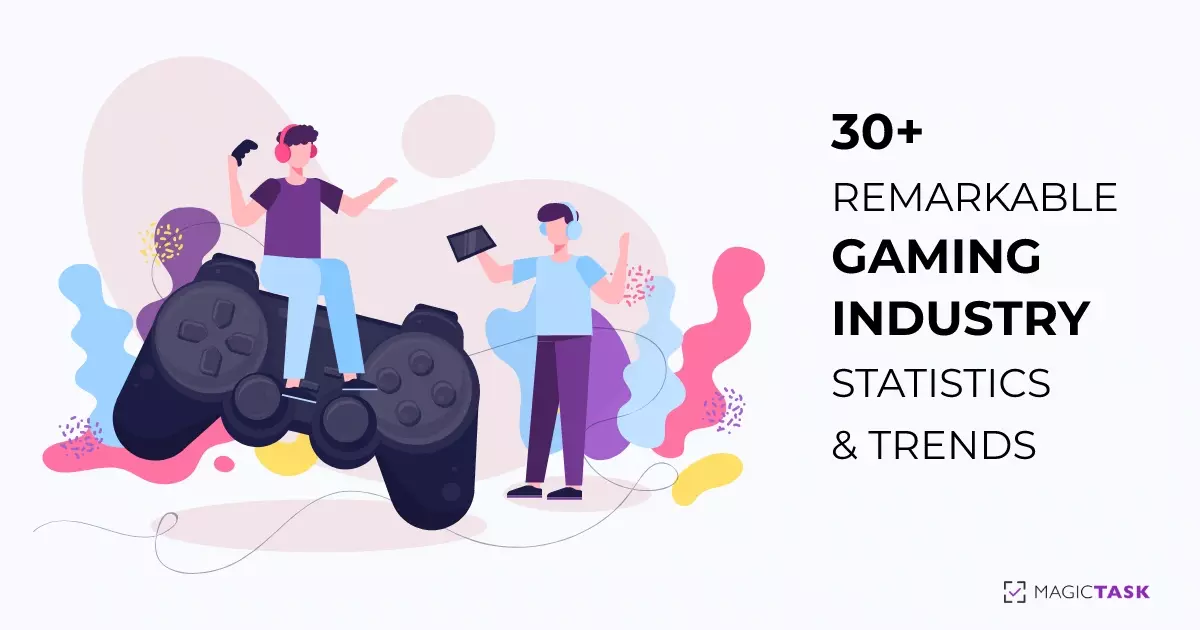 30+ Remarkable Gaming Industry Statistics and Trends for 2022
The gaming industry has been growing steadily over the past few years and shows no signs of slowi
Read More

→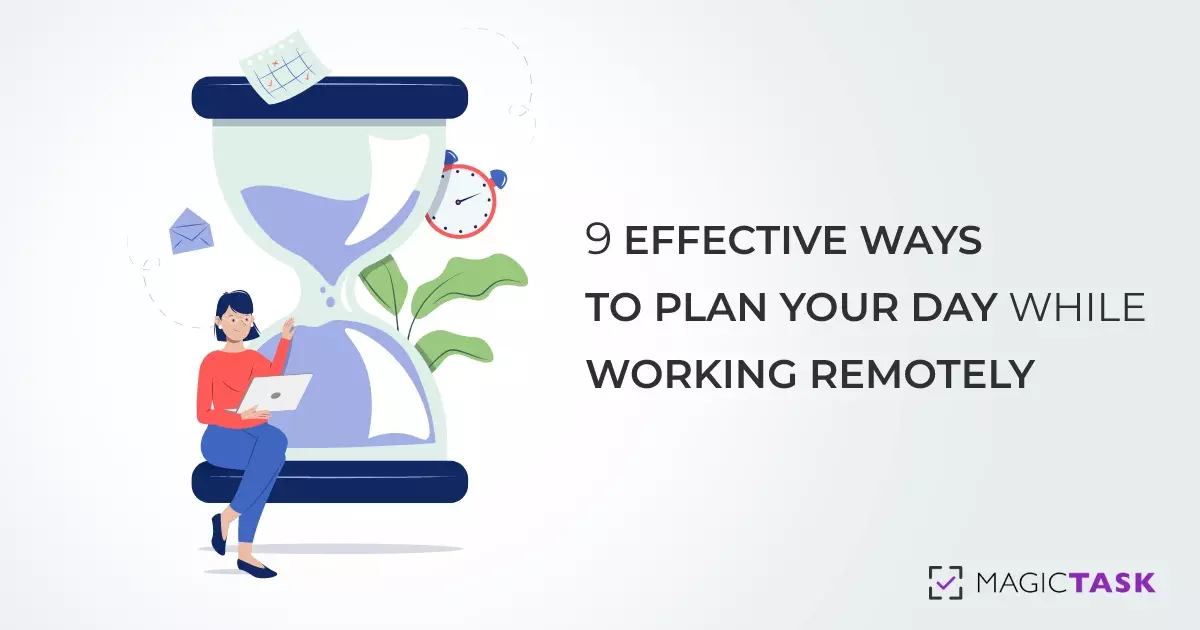 9 Effective Ways to Plan Your Day While Working Remotely
Working remotely can be a great way to have more flexibility in your work schedule, but staying f
Read More

→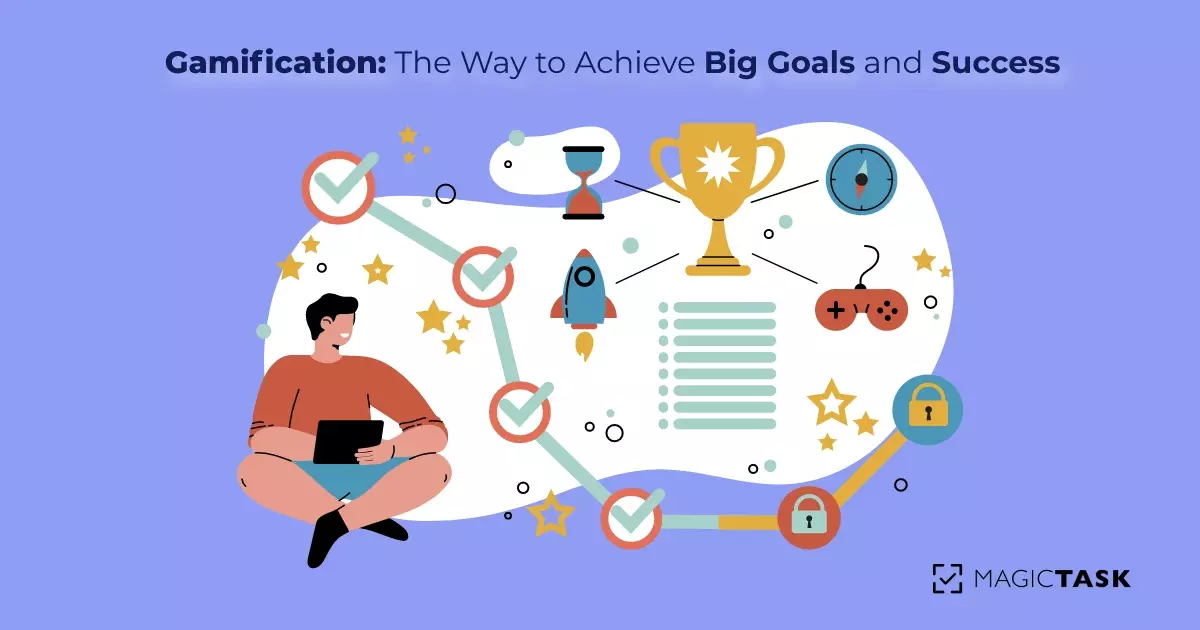 Gamification: The Way to Achieve Big Goals and Success
Most people think of gaming as a waste of time. They couldn't be more wrong. Gamification, the pr
Read More

→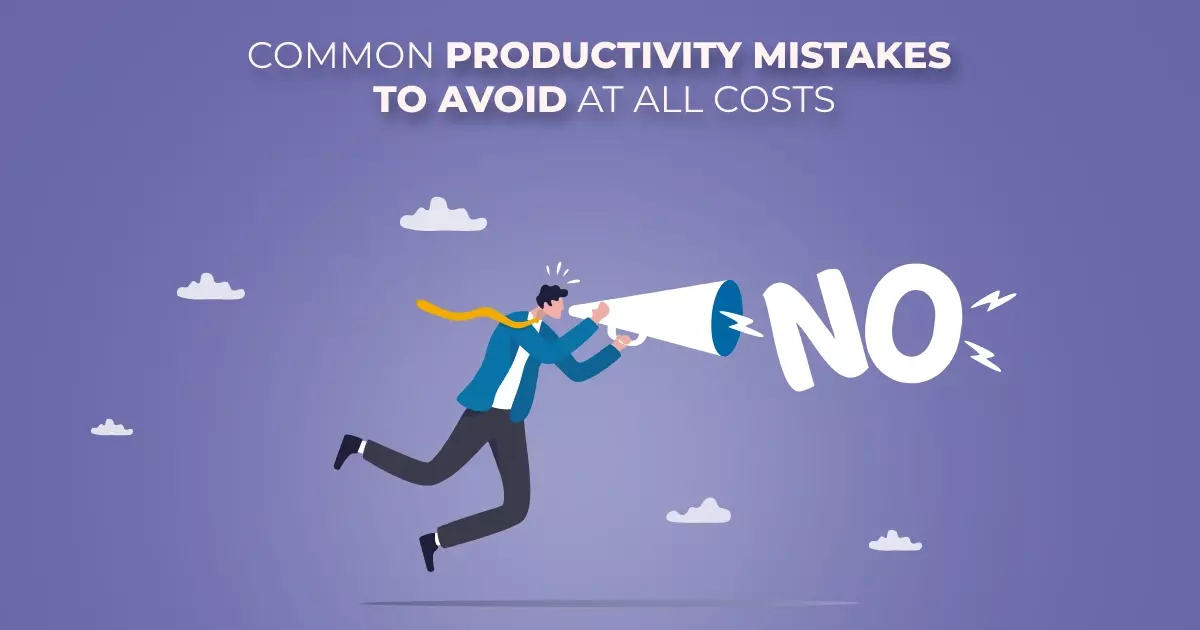 10 Common Productivity Mistakes & How to Avoid Them At All Costs
To be successful, it's important to be productive. But what if you're not very good at being prod
Read More

→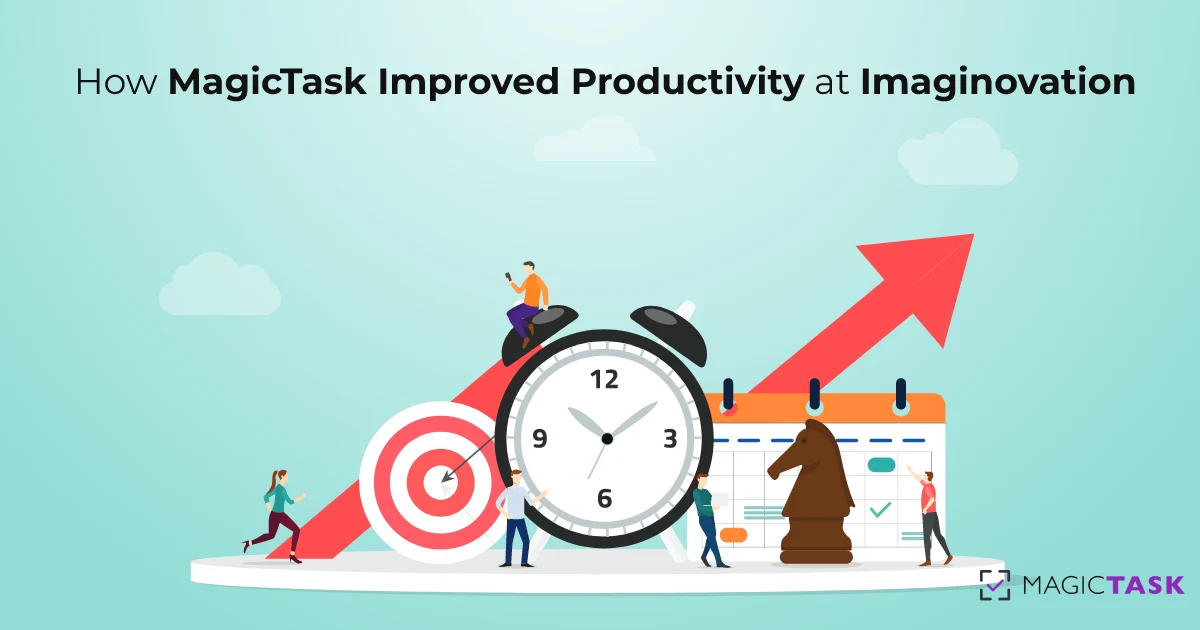 How MagicTask Improved Productivity at Imaginovation
How do I get my team more productive without micromanaging? It is probably one of the most common
Read More

→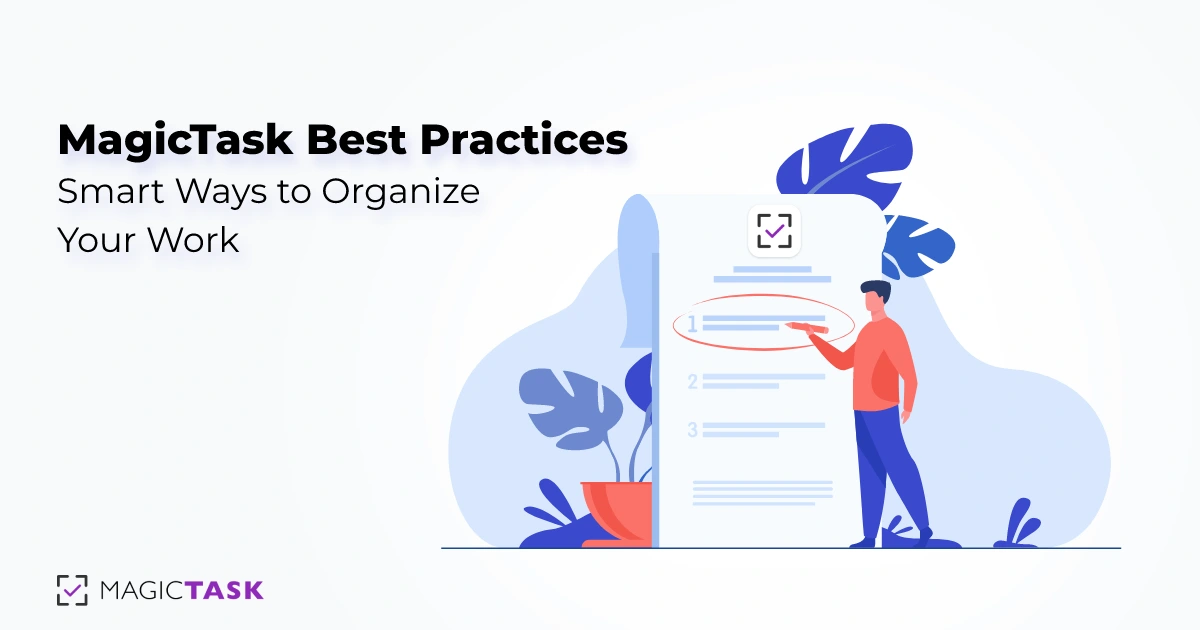 MagicTask Best Practices: Smart Ways to Organize Your Work
Project management tools are only effective when they are actually "used". You need to use these
Read More

→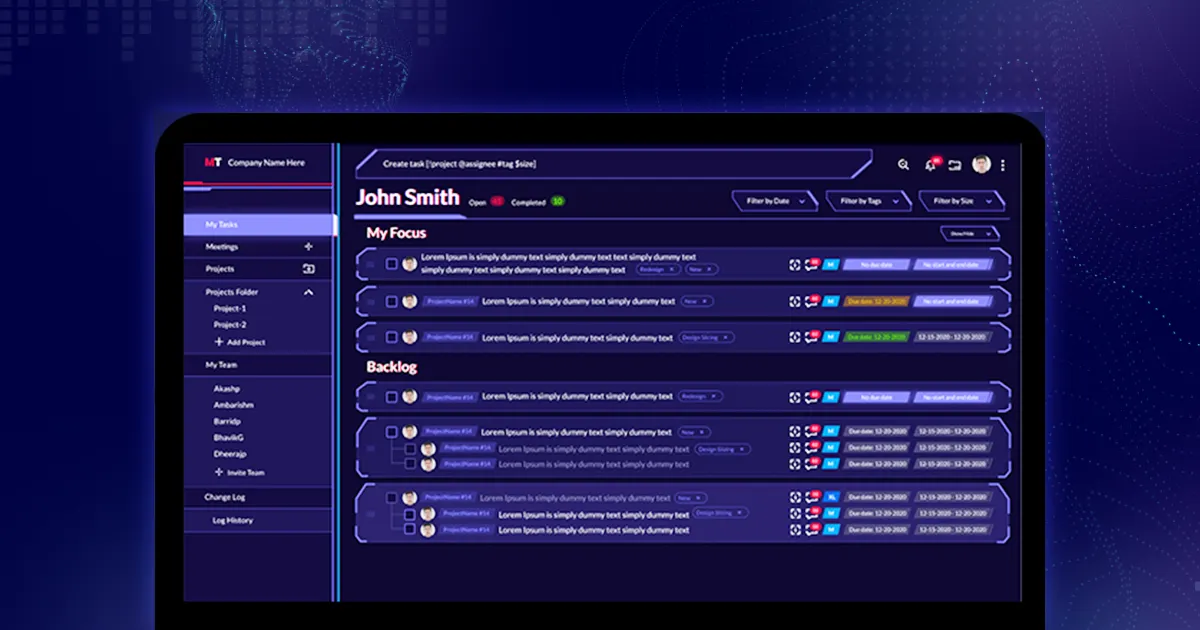 What is MagicTask? Why is it the Best Project Management Platform?
There's nothing like the feeling of accomplishment you get after finishing a task. Sometimes your
Read More

→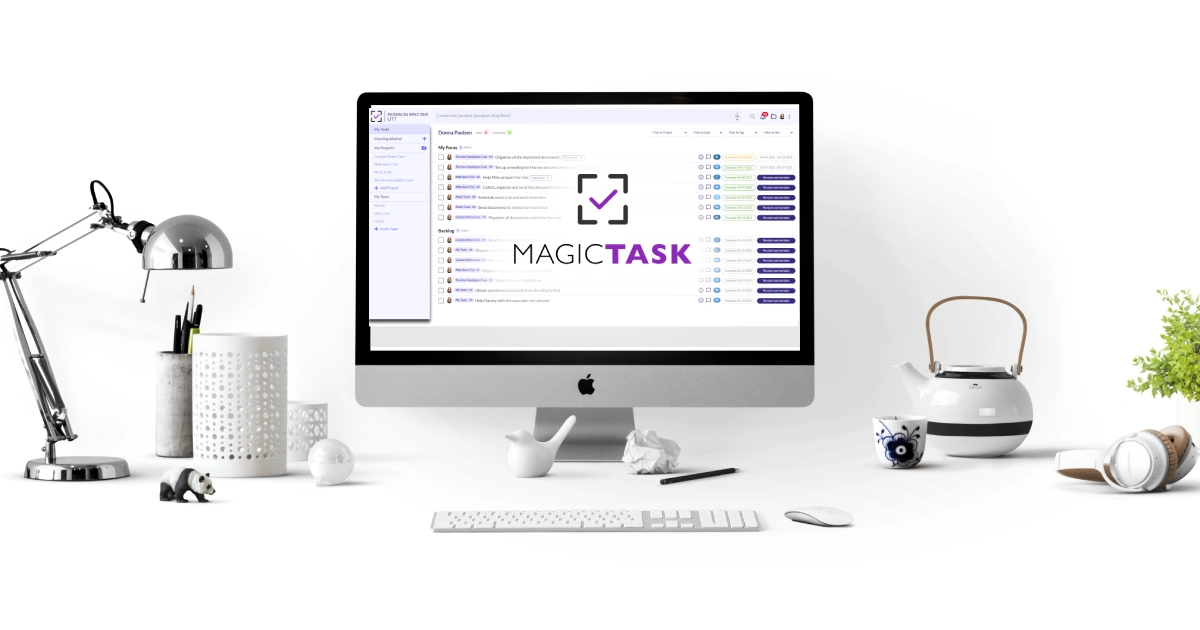 10 Reasons to Use MagicTask Over Other Task Management Tools
What's the best tool to manage your tasks and projects? If you simply Google "task management too
Read More

→