What is MagicTask? Why is it the Best Project Management Platform?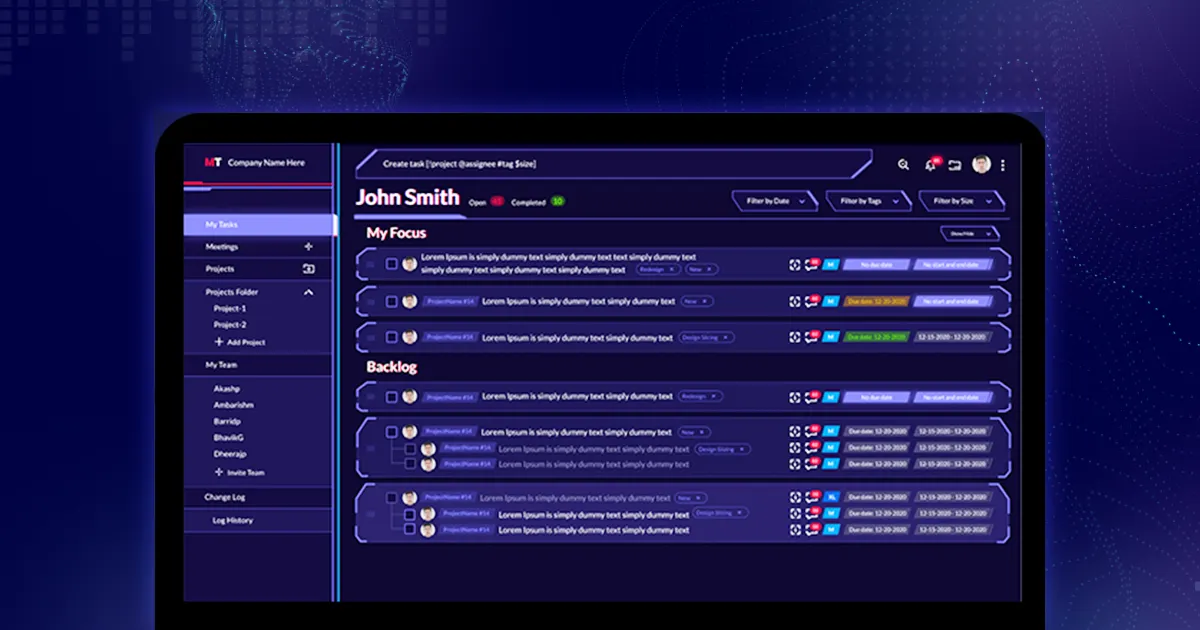 There's nothing like the feeling of accomplishment you get after finishing a task. Sometimes your mind gets too cluttered with all the tasks and deadlines that it becomes hard to focus on a single task. 
With tasks piling up, staying productive becomes harder and more challenging. 
Wouldn't it be smart if there was a system that could help you plan all your tasks and finish them without getting overwhelmed? 
Check out MagicTask - a gamified task management tool that aims to make your work feel like play.
MagicTask is a next-generation project and task management system that has unique gamification features.
It is designed to be used for all kinds of projects across different industries. You can use MagicTask to manage your professional as well as personal tasks. 
Sudo Innominate (the creator of MagicTask) and his entire family use MagicTask to keep everything on track. He uses it to manage his schedule, keep the track of his business projects, identify important business milestones, and so on. His wife uses this tool to manage her sales company that she runs out of her home. Not to mention the exciting themes in MagicTask that keep them hooked to this platform.
MagicTask offers them a shared "room" where they add items to their to-do lists to keep up with their chores. They have their shopping lists, home projects like cleaning out the garage, reminders for paying bills, etc. – all at the same place, LITERALLY!
The Story of MagicTask
MagicTask is a brainchild of Sudo Innominate. After using several project management systems such as Basecamp and JIRA, Sudo realized these systems aren't solving the underlying problem that they were originally built for. 
While these tools were great and got the job done, Sudo felt most of these platforms had a lot of clutter and unnecessary features that only made things more complicated and added to the stress in the company on numerous fronts. 
Another issue with these solutions was the bugs, especially with the JIRA system, which, they realized, were geared mostly towards the development teams. These systems worked well with specific teams, but with others, they proved too clunky, saturated, and had an overkill of features. 
And most importantly these systems were missing the FUN element. 
As the team went looking for a tool that has both productivity and fun elements, they soon realized they would need to create one. 
How Was MagicTask Built?
MagicTask is built by developers at Imaginovation. Team Imaginovation started building the solution from absolute scratch sometime in late 2019.
In the beginning, MagicTask was essentially a text editor that was used by internal teams to create to-do lists. But, the developers kept working on the new features and integrations.
The team then started focusing completely on the user experience and endeavored to find ways to make the solution easy to use and customizable.
This is what the team did:
The team decided to take its time to test thoroughly and build the product well, rather than rushing to launch it.
The Focus of building and improving the tool always remained on users – what did they need? What kind of feature will enhance their experience of using the tool? 
All the MagicTask revisions were made to build a clean, uncluttered system that is super-easy to use but is still robust and powerful. 
Then through trial and error, the team noted which features were absolutely essential without adding anything extra.
MagicTask follows a security-first mindset. Realizing the continuous rise in data leaks and hacks, data security is given a lot of importance.
As a task management product, MagicTask has become better with all the revisions and internal releases.
So, How Does MagicTask Work?
While there are many different project management solutions out there, what makes MagicTask unique is that it is designed to be driven by the user – and not the other way around.
Each user can set up and organize their own space exactly the way they want, rather than trying to fit into the program's own design structure. This allows people to use MagicTask for both business and personal activities.
It is the simplest form of a project management system that cuts out all of the unnecessary clutter, leaving you with the essential features you often use.
Let's read on and understand what makes MagicTask unique and how it works.
1. Hyper Focus
MagicTask is designed to help its users stay hyper-focused. In this world of distractions, it isn't easy to manage more than one task at once and stay productive. We are constantly distracted by Slack messages, new emails, notifications, reminders, etc. 
All this makes it nearly impossible to stay focused on our tasks at the moment and thus hurts our productivity. 
MagicTask is designed to be intuitive from a UI/UX perspective, so it hides distracting features and keeps the user focused on the task at hand.
2. Top-Down Methodology
MagicTask follows a Top-Down Methodology. It is the most common and efficient approach for project management. 
With centralized decision-making, MagicTask follows straightforward planning. The task allocation approach flows from the general to very specific tasks. 
It focuses on business outcomes and goals first and then breaks them down into smaller tasks.
3. Decluttering your Mind
MagicTask supports improving productivity. It helps to declutter your mind by allowing you to brain dump all of your ideas/action items. It can relieve stress by eliminating forgotten steps and putting your tasks into a logical order.  
Many other task management systems are an overkill of features. Only about 10-15% of features are typically utilized – MagicTask cuts through the clutter and focuses on efficiency and productivity, while making it fun at the same time. 
Start knocking tasks off one by one, rather than looking at a long to-do list. It is easy to learn and use.
4. Gamification & Themes
Last but not least! MagicTask also comes with cool gamification features that not only turn your work into fun but also help you get things done in a unique way. 
MagicTask is essentially designed by gamers but its use isn't limited to just gamers. 
There are new animated themes that users can purchase to boost their overall experience. As you keep using the system, you unlock new levels and get the UI upgraded to the next levels. There are a lot of exciting gamification features that you can explore on MagicTask after creating your own account.
Sign-Up To MagicTask
MagicTask brings immense value as a user-centric and powerful task management system that is minimalistic without being overly simplistic. You get the benefit of managing everything from a single place by keeping an eye on all the tasks in a project. 
Check out this link to sign-up to MagicTask now: https://app.magictask.io/sign-up
Table of Content
similar blogs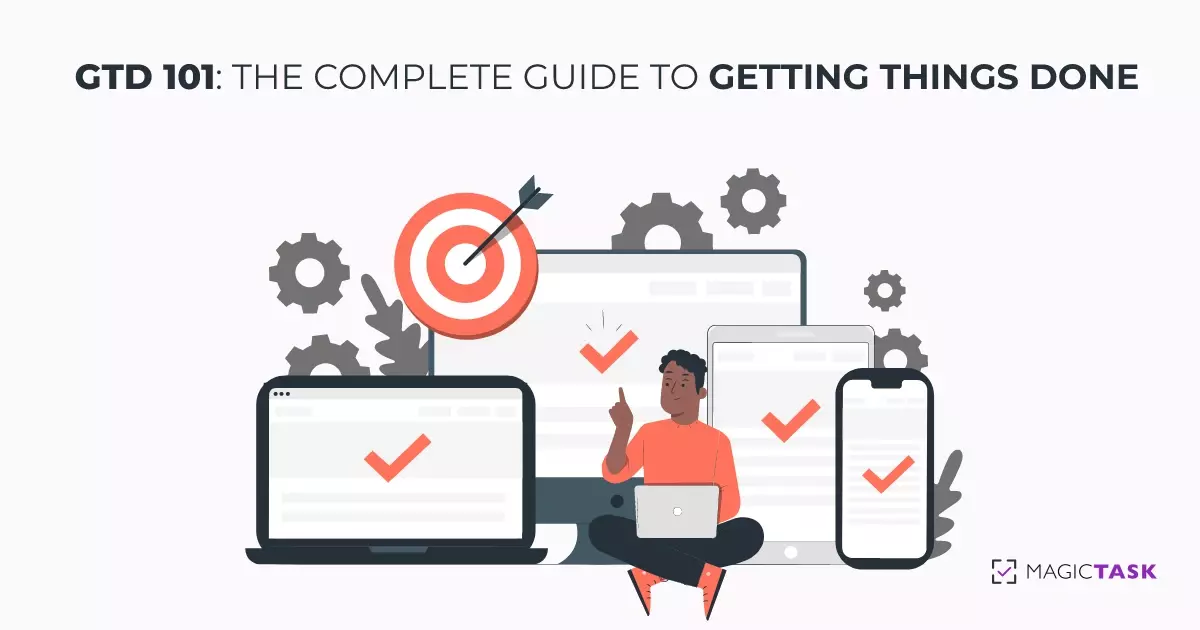 GTD 101: The Complete Guide to Getting Things Done
Having to face many tasks alone can be a massive Read More→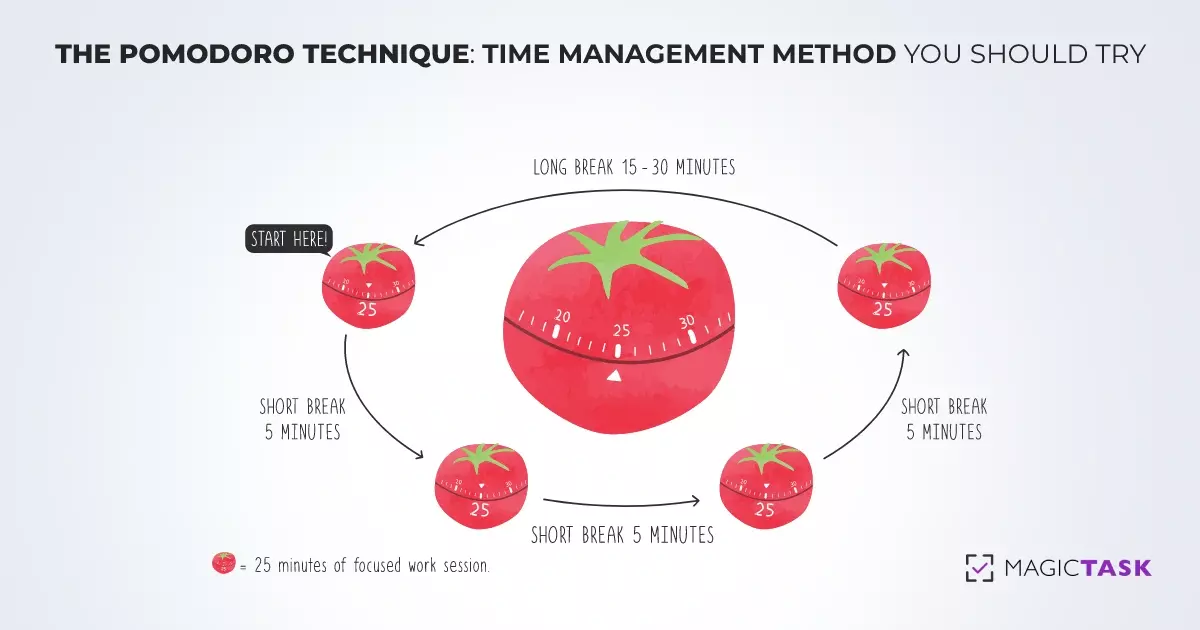 The Pomodoro Technique: Time Management Method You Should Try
Organizations and researchers have been exploring Read More→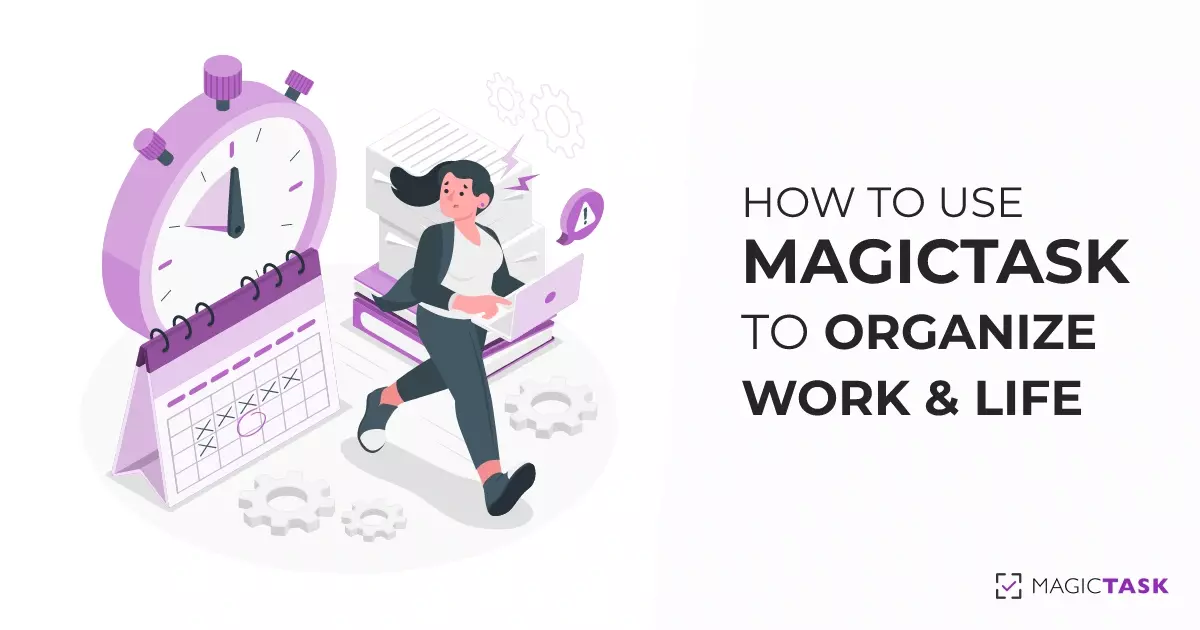 How to Use MagicTask to Organize Work and Life
Task management is not easy. The years of effort organizations across the world have put into dev
Read More

→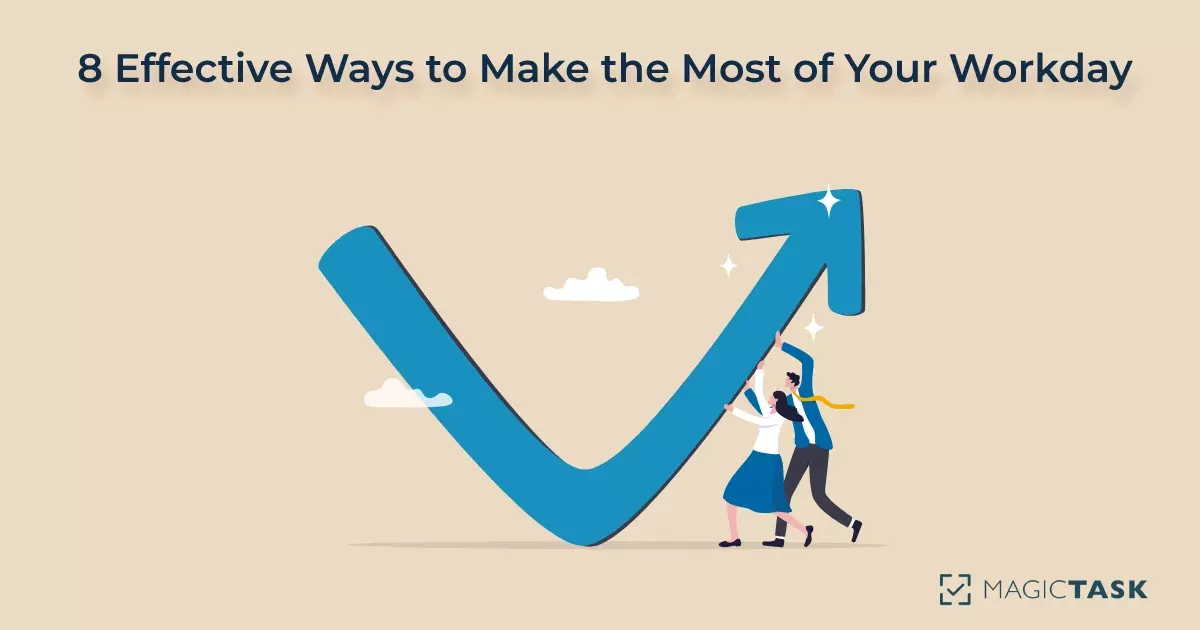 8 Effective Ways to Make the Most of Your Workday
Most studies indicate that across all industries employees are productive for less than 60% of th
Read More

→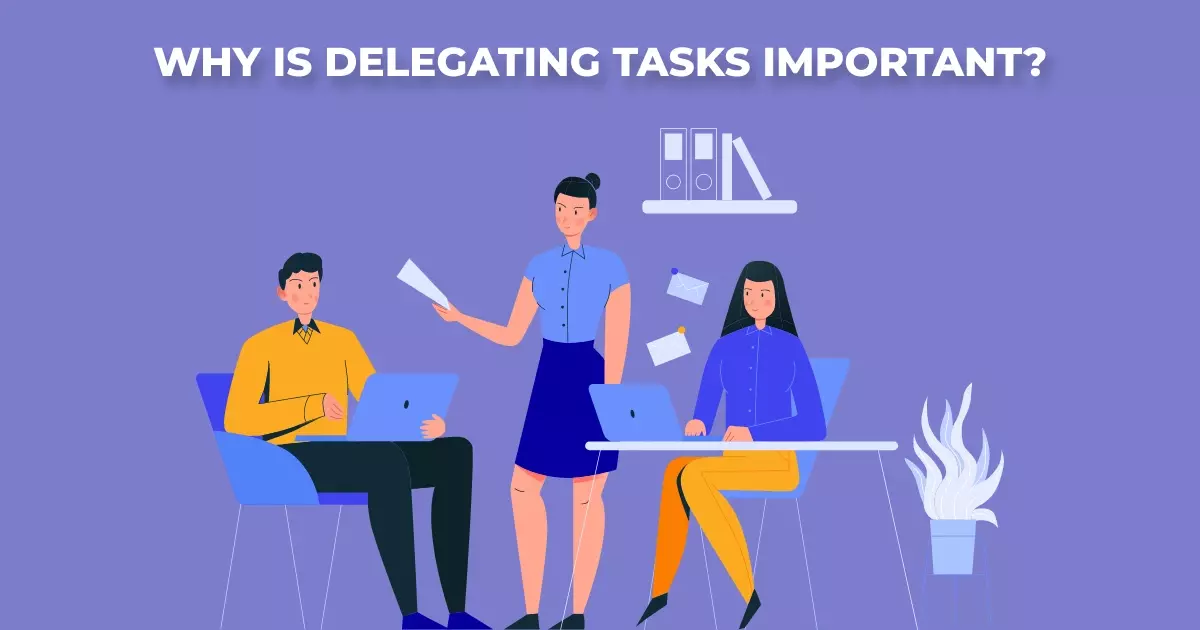 Why is Delegating Tasks Important and How to Do It Effectively?
Efficient project management is one of the key skills that professionals in almost all industries
Read More

→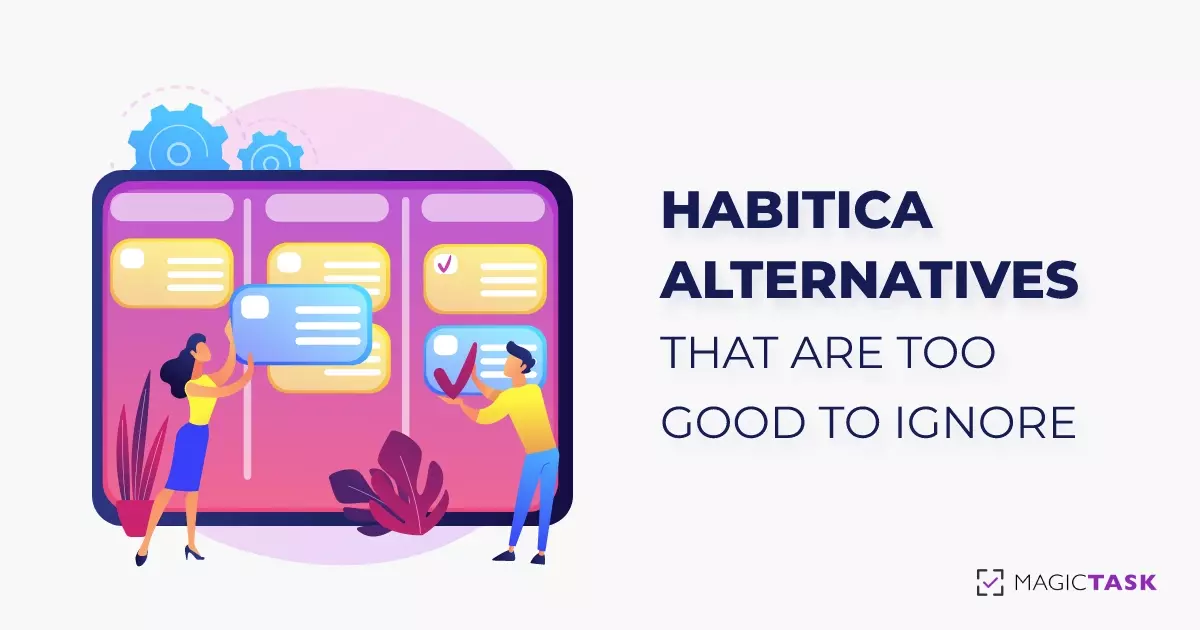 7 Habitica Alternatives That Are Too Good To Ignore
We all know that feeling. We're sitting at our desks, staring at a blank computer screen or a dau
Read More

→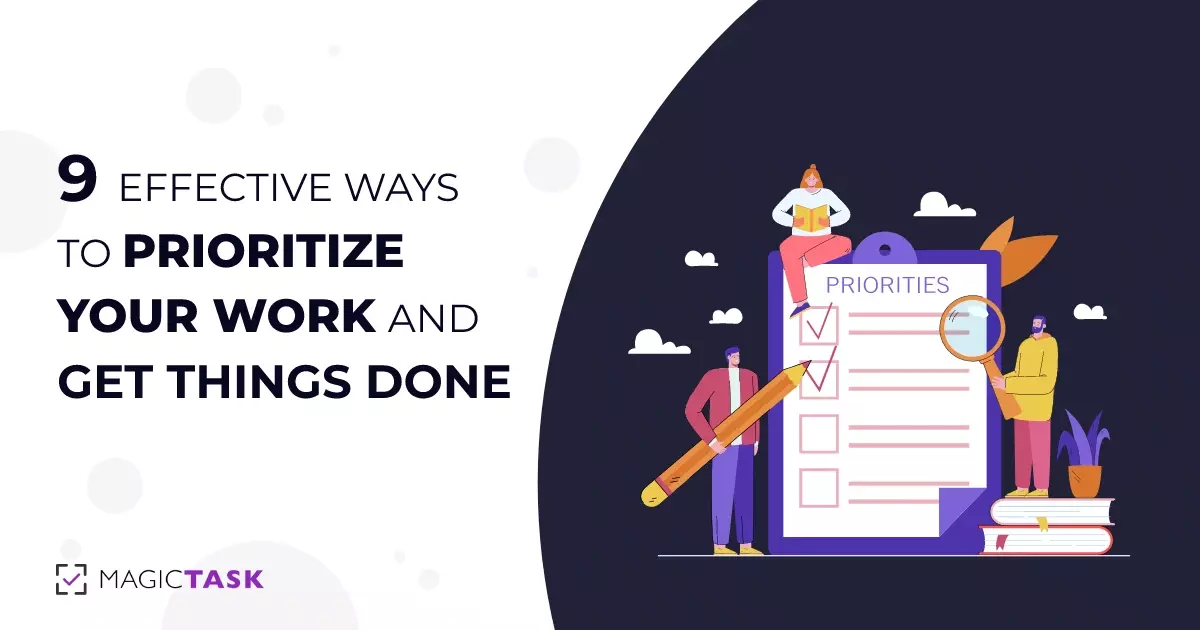 9 Effective Ways to Prioritize Your Work and Get Things Done
When it comes to getting things done, many people find themselves struggling to stay focused and
Read More

→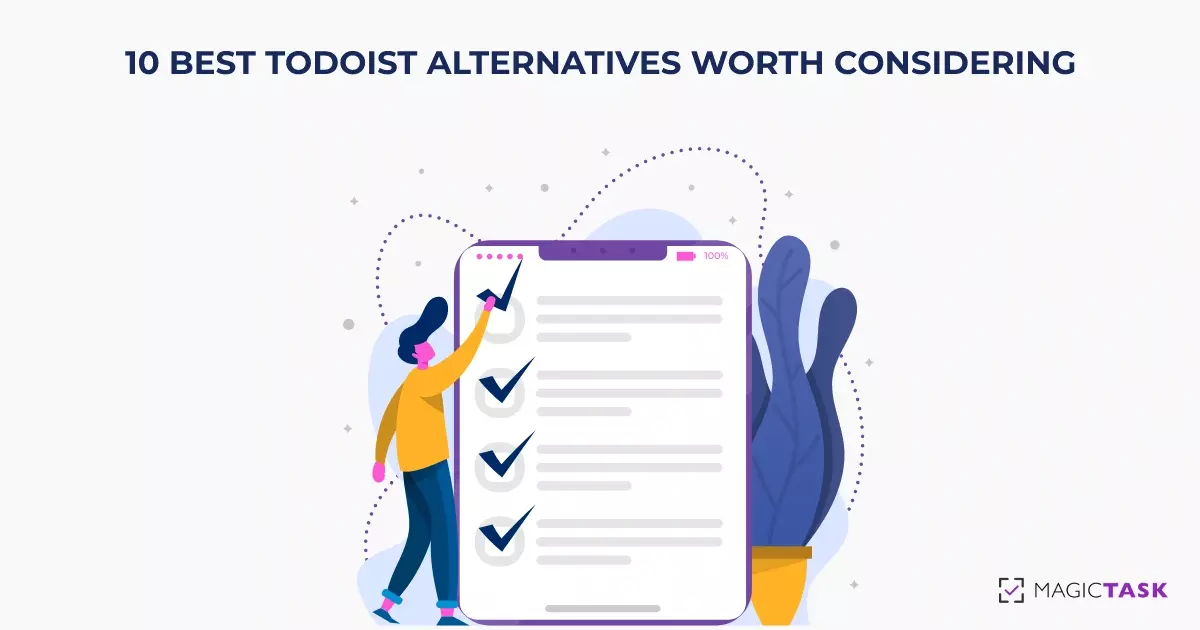 10 Best Todoist Alternatives Worth Considering In 2022
Todoist is a great task management app that has been around for a while. But there are plenty of
Read More

→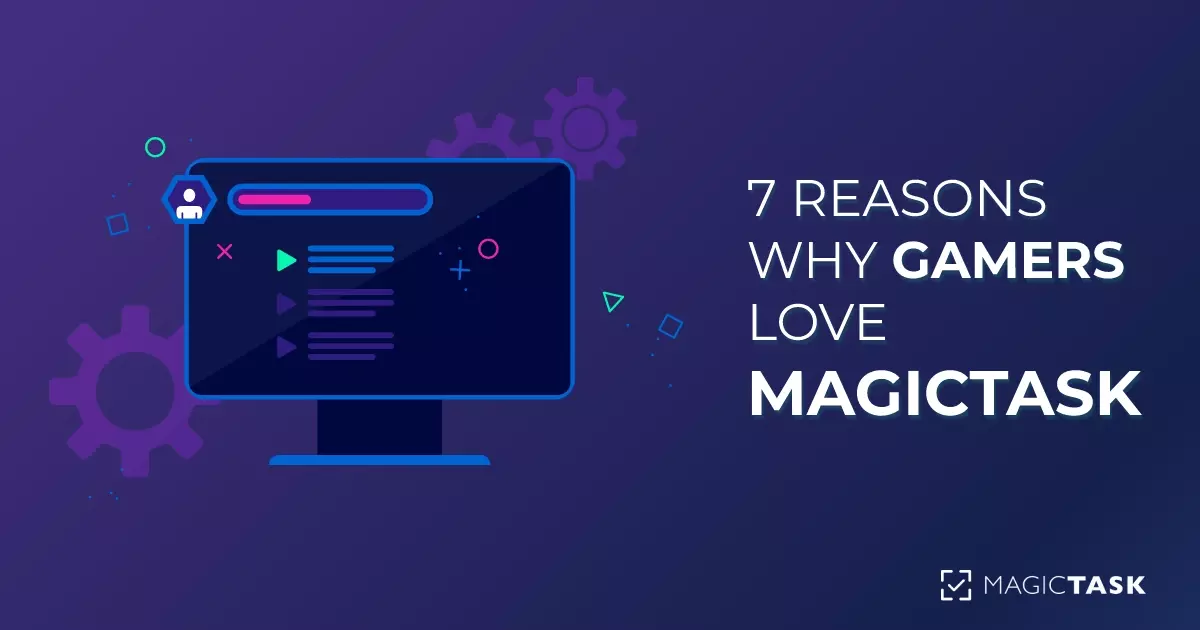 7 Reasons Why Gamers Love Using MagicTask
As a gamer, you're always looking for ways to improve yourself and get ahead of the competition.<
Read More

→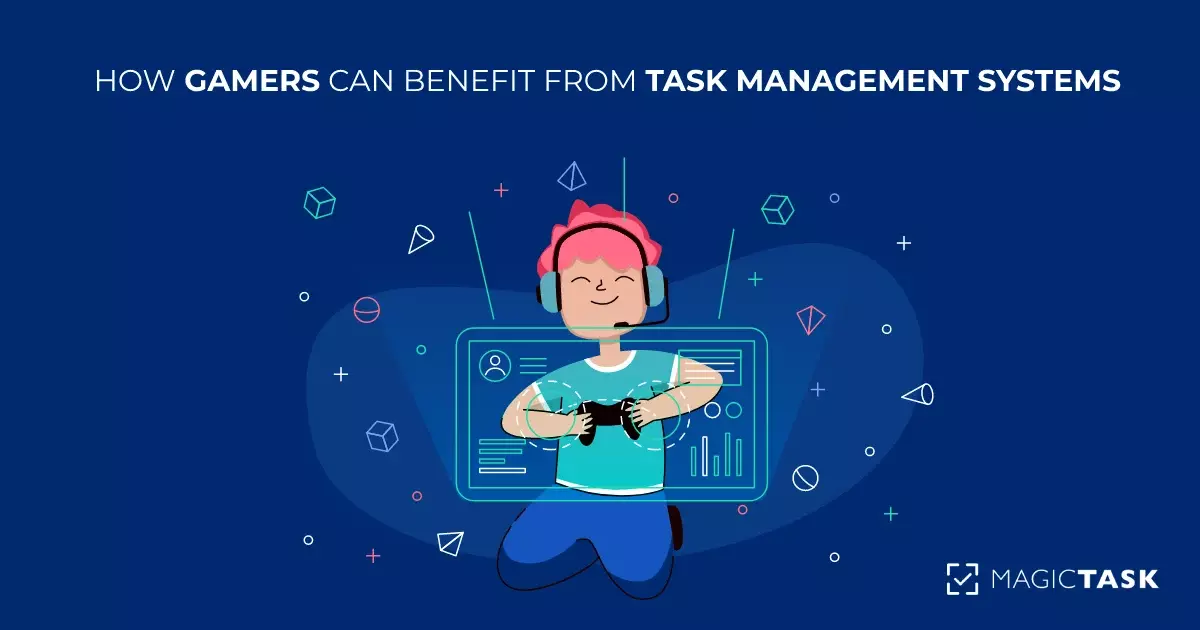 How Gamers Can Benefit from Task Management Systems
Task management systems help individuals or teams keep track of their operations by managing task
Read More

→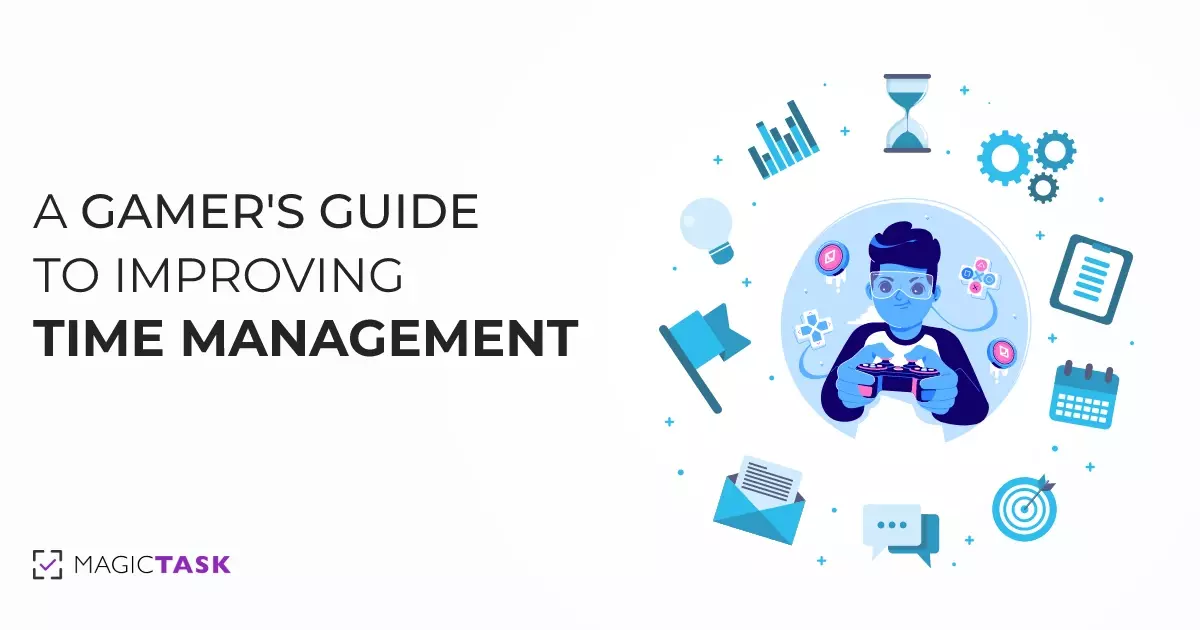 A Gamer's Guide to Improving Time Management
As a gamer, you know that time management is important. After all, you need to be able to juggle
Read More

→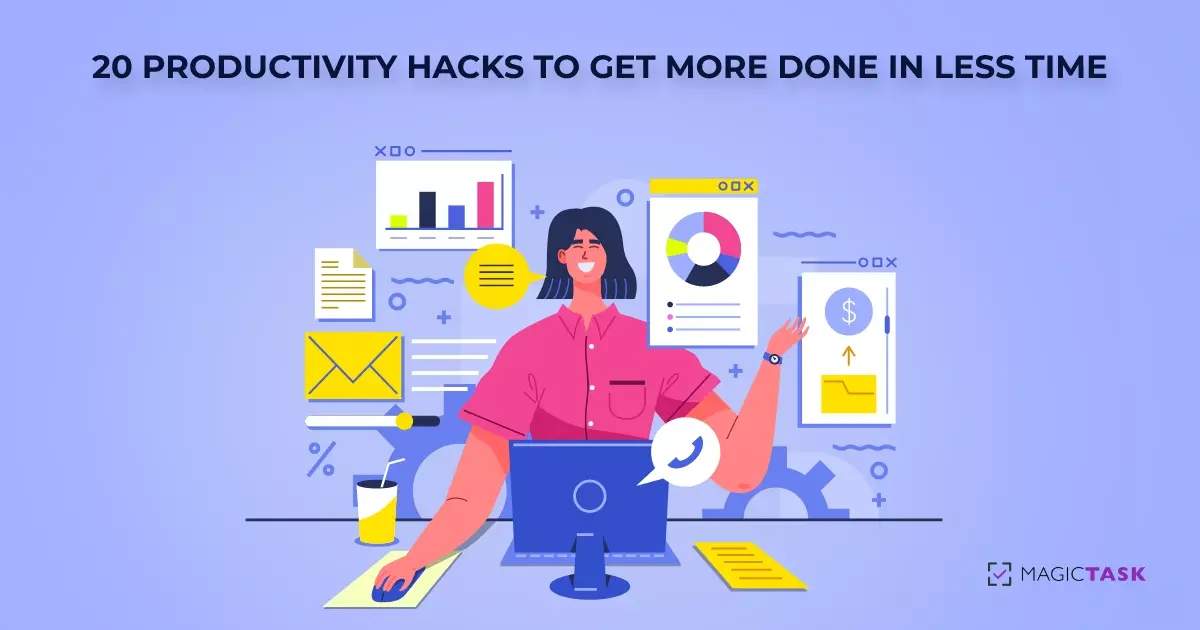 20 Productivity Hacks to Get More Done in Less Time
In today's world, it is essential to be productive. The competition is fierce, and the economy is
Read More

→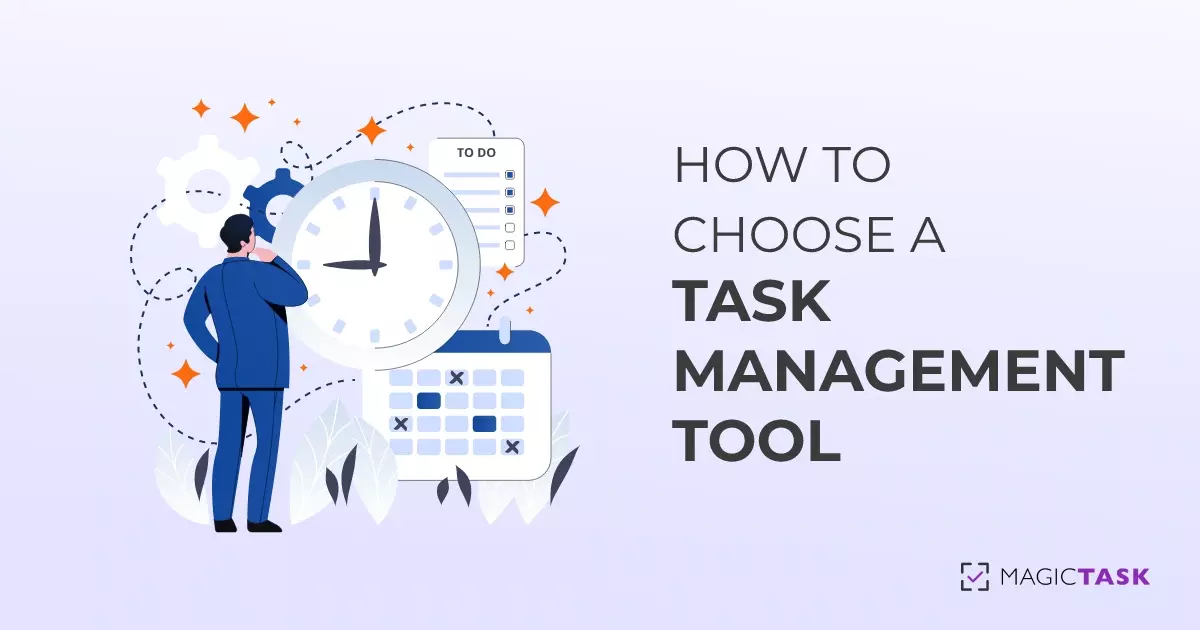 How to Choose A Task Management Tool: A Complete Guide
It can be tough to manage all the tasks you need to do in a day. You may feel like you're always
Read More

→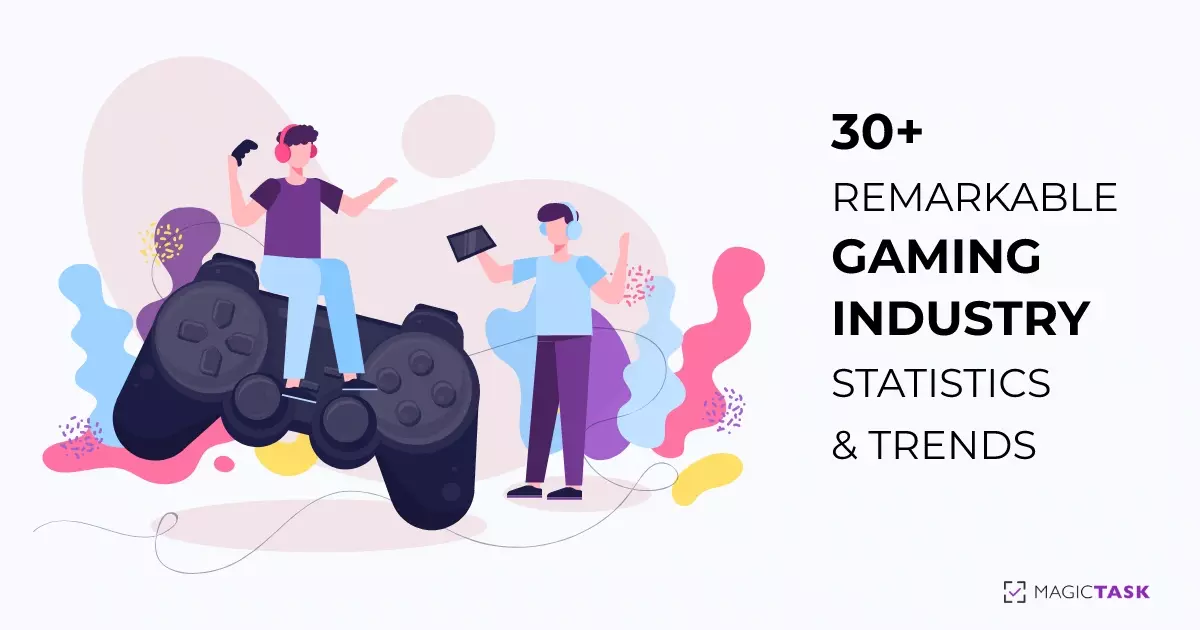 30+ Remarkable Gaming Industry Statistics and Trends for 2022
The gaming industry has been growing steadily over the past few years and shows no signs of slowi
Read More

→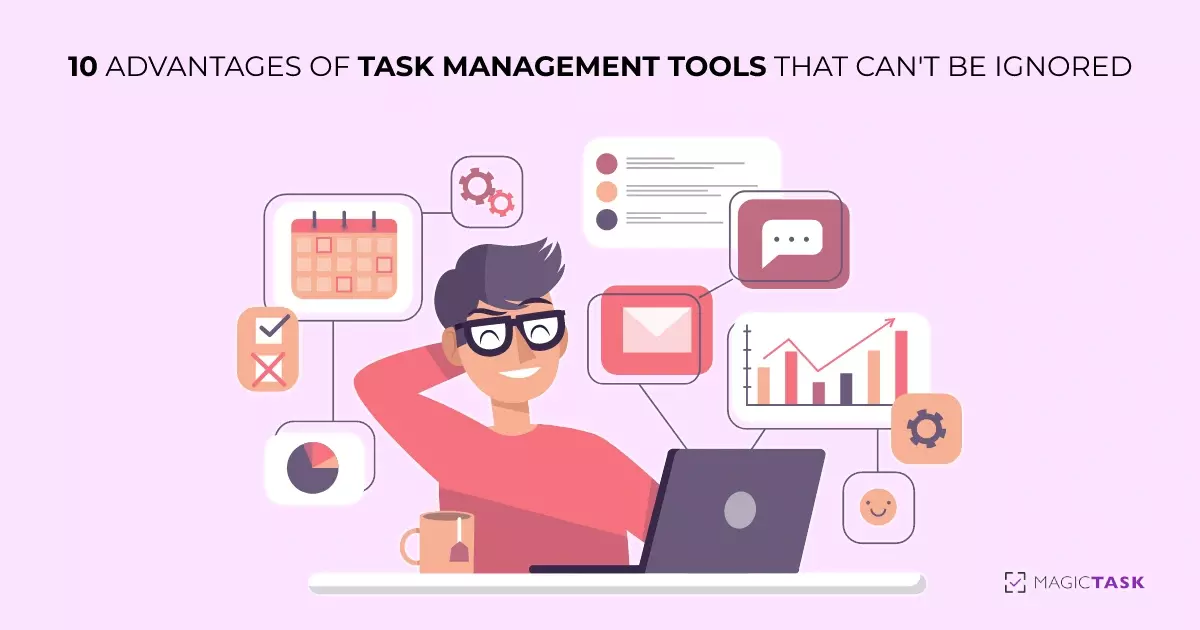 10 Advantages of Task Management Tools that Can't be Ignored
Every manager or individual will understand how difficult it can be to keep track of your tasks a
Read More

→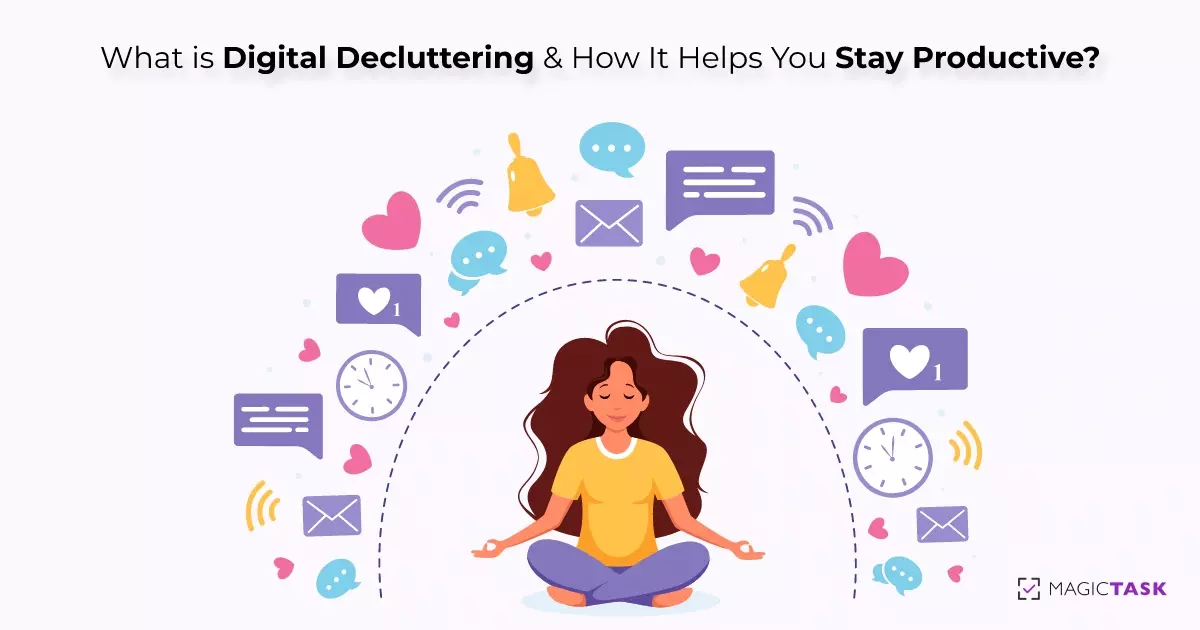 What is Digital Decluttering and How It Helps to Stay Organized and Productive?
Most of us are familiar with the term "clutter." It is that feeling when your home, office, or ev
Read More

→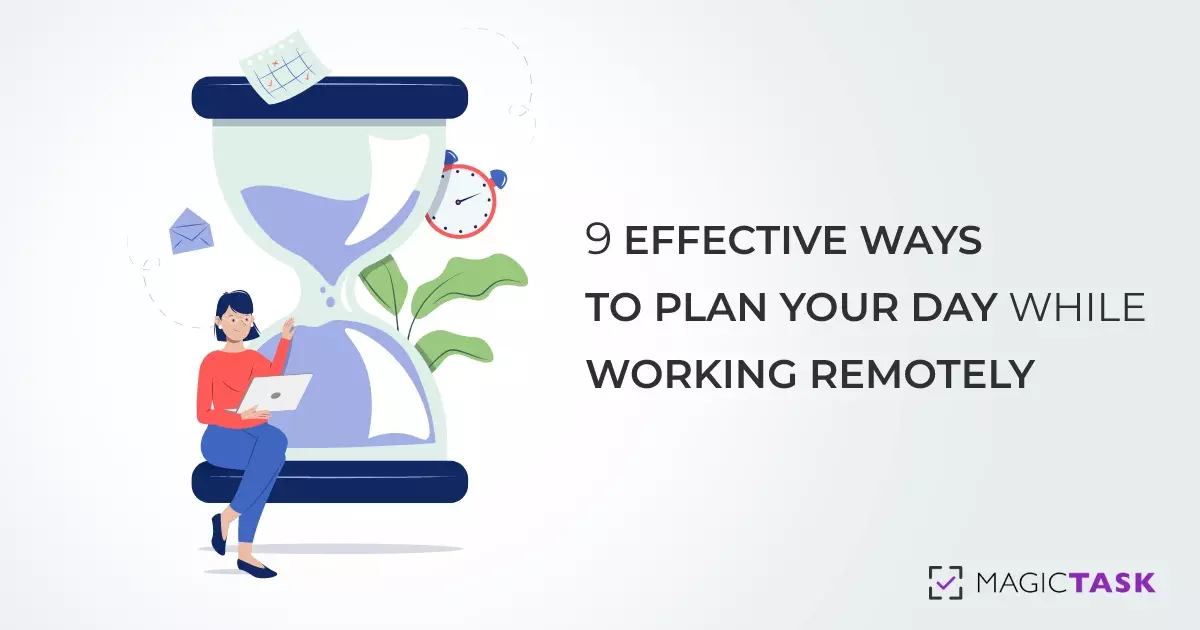 9 Effective Ways to Plan Your Day While Working Remotely
Working remotely can be a great way to have more flexibility in your work schedule, but staying f
Read More

→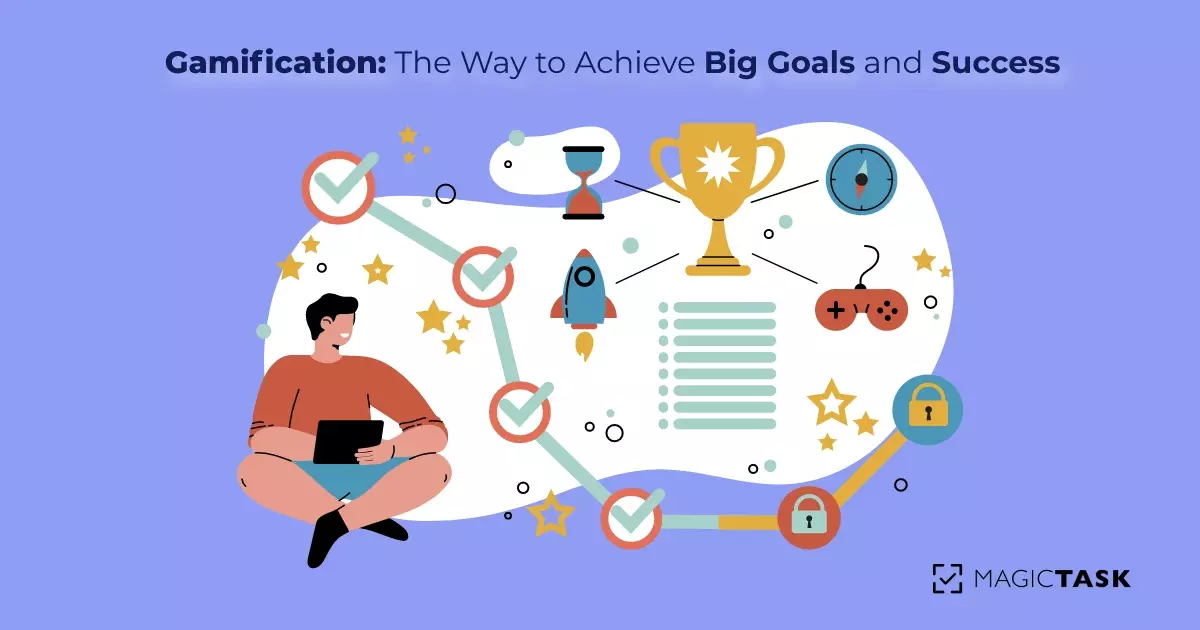 Gamification: The Way to Achieve Big Goals and Success
Most people think of gaming as a waste of time. They couldn't be more wrong. Gamification, the pr
Read More

→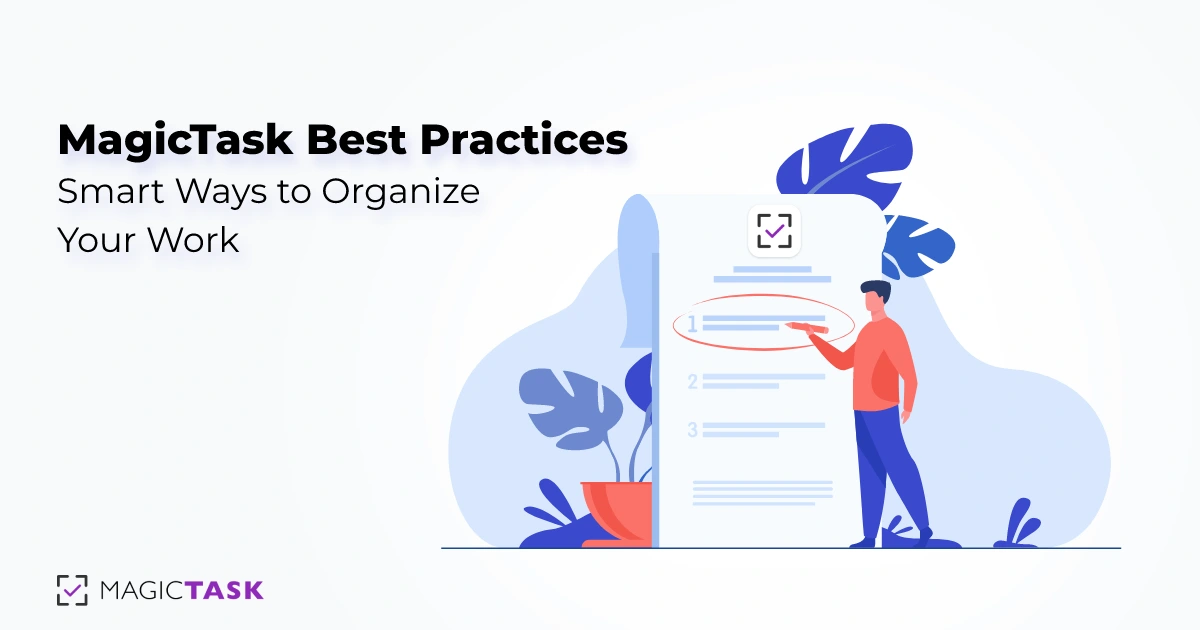 MagicTask Best Practices: Smart Ways to Organize Your Work
Project management tools are only effective when they are actually "used". You need to use these
Read More

→