7 Habitica Alternatives That Are Too Good To Ignore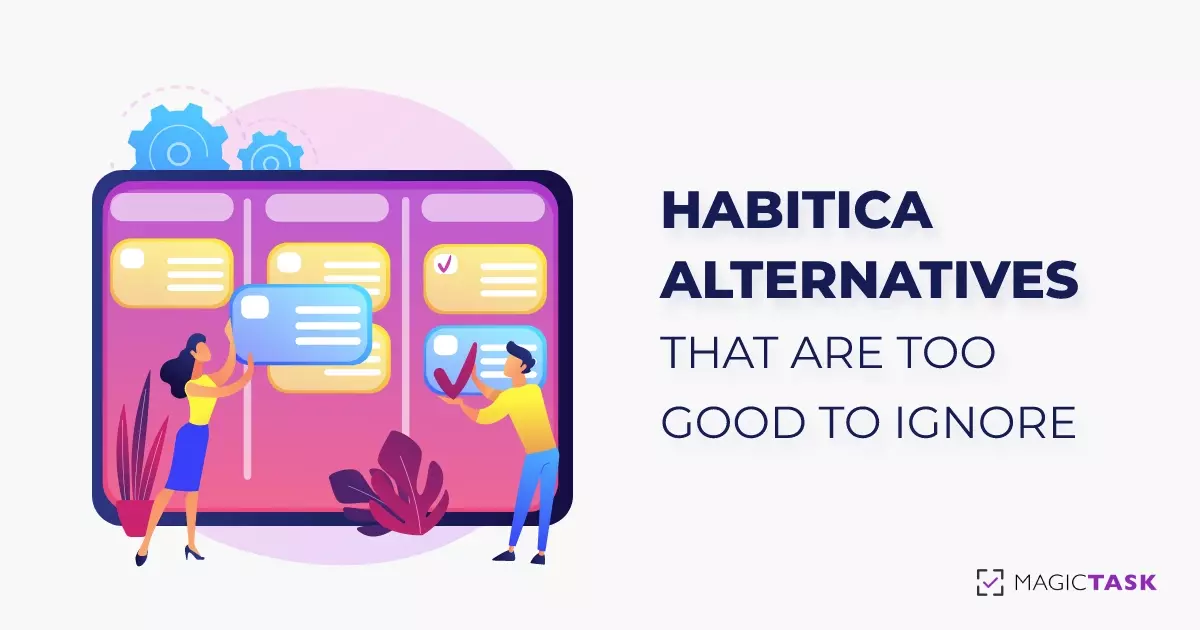 We all know that feeling. We're sitting at our desks, staring at a blank computer screen or a daunting task list, and we just can't seem to get started. Maybe we've been working for hours and still haven't made much progress. Or maybe the dreaded afternoon slump has hit us hard.
In moments like these, it's tempting to give up and call it a day. And that's why we wrote this article about productivity tools and Habitica alternatives.
The below seven tools can help you overcome a boring work day, and they can give you some extra motivation to push through a slump.
What is Habitica?
Why start with Habitica? Well, it's a popular and high-quality app, a gamified productivity app, to be more precise. 
Habitica is an app that helps you track your habits, goals, and to-do lists in one place. It's designed to help you stay motivated and on track by gamifying your life and turning your tasks into fun challenges. You can earn points, level up, and unlock rewards as you complete your goals.
Using Habitica, you create your own avatar, just like in an RPG. You set up a list of habits, and then, with every task you complete, you slowly gain XP. As you complete tasks and build habits, you get more freedom to customize your character and join "guilds," and team up with other players. Just like World of Warcraft, except, you know, productive.
Why Do You Need Habitica Alternative?
Habitica is a great app. However, it might not suit everyone's needs. That's the other reason we wrote this article, in fact. 
Namely, Habitica helps with your habits, but it lacks some other types of functionality. Perhaps you want something simpler and clearer? Maybe you'd prefer an app with a different design and style. Do you want more features, like a function helping you keep an eye on your day-to-day tasks? Or do you want to really just stick to fitness habits?
The Habitica Alternatives presented below might suit your goals and needs better. Some are better at organizing projects and teams. Another app helps with daily Todos and reminders. Read on and figure out, for yourself, what works best for you..
7 Best Habitica Alternatives for 2022
Below are the best Habitica alternatives around. Read on, and we are certain you will find something that suits your needs.
1. MagicTask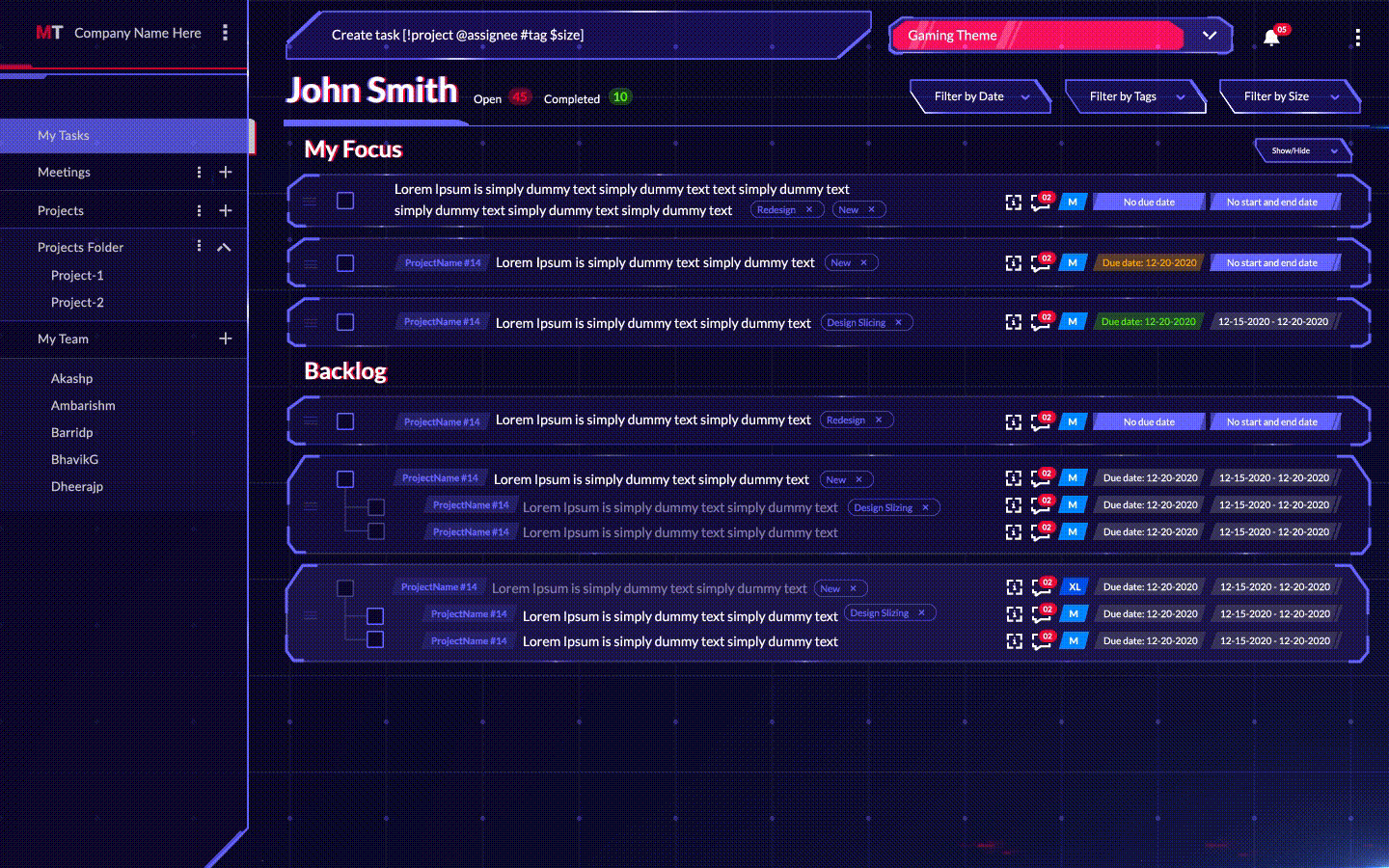 Let's start with MagicTask.
MagicTask is a task and project management app that is similar to Habitica in that it gamifies your work. However, there are many important distinctions.
Namely, the more you use the app, the more tasks you complete, and the more points you gather. After a while, when you gather enough points, you get to use those points to unlock new features. There are a variety of themes that can change the look of your interface and add extra features like sound effects and some extra visual flair.
In a sense, its gamification features give you "gear." This makes it much more fun to use the app, giving you that little extra bit of motivation you just might mean. And, if that's not enough, you can take a look at its dedicated leaderboards, where you can see how well you are doing against other teams (and even the people within your own team).
What makes it different from Habitica: Greater focus on task management, assigning tasks, and projects.
Supported Formats: Android, iOS, Web
Best Features:
Amazing task management: you can use its sleek interface to create tasks, assign them to other people, and track how everything is going.
Excellent for individual and team use: It's great for tracking your goals and habits, but it also does wonders for larger teams. 
Theme Marketplace: The platform has a "Theme Marketplace" that contains unique themes to add an extra layer of creativity and fun while managing your personal or professional daily tasks
Pricing:
Standard: Free 
Themes: Cost anywhere between $0.99 to $9.99 (optional, the app can be used for free without buying new themes)
2. SuperBetter
SuperBetter app is a tool that helps people build resilience in the face of stress and adversity. It was created by game designer Jane McGonigal, who used her own experience recovering from a concussion to design a game that would help others recover from setbacks more quickly.
The app has two main components: the quest log and the power-ups. The quest log is a list of challenges that users can complete to increase their resilience. 
Power-ups are actions that users can take to improve their mood and energy levels. Some of the most common power-ups include getting enough sleep, eating healthy foods, and exercising regularly.
SuperBetter is based on the premise that we all have the ability to become stronger and more resilient in the face of adversity. By using the app, users can learn how to better cope with stress and setbacks and ultimately lead happier and healthier lives.
For example, one of the quests in the SuperBetter app is to "make a list of things you're grateful for." This is a great way to increase resilience by focusing on the positive aspects of life. Another quest is to "set a goal for yourself and achieve it." This can help boost confidence and resilience.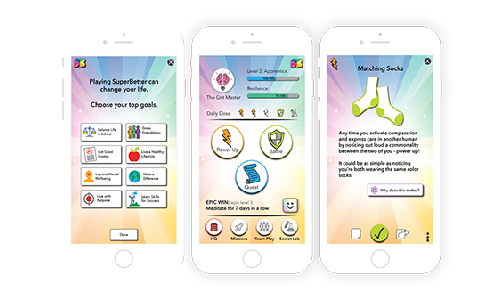 What makes it different from Habitica: It lacks the RPG aesthetic present in Habitica, and gives a greater focus on wellness, your mood, and energy levels.
Supported Formats: Android, iOS, Web
Best Features: 
The ability to set and track goals: SuperBetter makes it easy to set and track progress towards your goals, so you can stay motivated and on track.
The positive reinforcement: SuperBetter gives you regular positive reinforcement in the form of "power-ups" and "boosts" to help keep you going.
The support of friends and family: SuperBetter makes it easy to involve your friends and family in your quest to get better, so you can benefit from their support.
The sense of community: SuperBetter's online community provides a supportive and friendly environment where you can share your experiences and connect with others who are going through similar challenges.
The challenge: SuperBetter is designed to be a challenging and fun way to improve your life, so you can feel a sense of accomplishment and satisfaction as you make progress.
Pricing:
3. Fitocracy
The Fitocracy app is designed to make working out more fun and engaging. You earn points, badges, and levels as you progress, which can give you a sense of accomplishment and motivation. Additionally, the app has a ton of great content to help you get started and stay motivated, including workout guides, nutrition tips, and more. You can also join groups and compete against others for extra motivation.
Points in the FItocracy app have a gamified, XP and RPG-like system, similar to MagicTask and Habitica. For every workout you complete, you earn points that can be used to purchase badges and level up. The more workouts you do, the more points you'll accumulate. You can also earn points by completing quests, which are essentially mini challenges designed to help you stay on track.
What makes it different from Habitica: The noticeable difference here is that Fitocracy deals solely with fitness and health, compared to Habitica, which is much broader in scope and habits.
Supported Formats: Android, iOS, Web
Best Features:
Track progress easily: Fitocracy allows you to track your progress and see results quickly
Great for motivation: The app is highly motivating, with a points system that encourages users to keep going
Community: There is a strong community feel on Fitocracy, with people supporting and helping each other to reach their goals
Flexibility: The app is extremely flexible, allowing users to customize their workouts to suit their own needs
Pricing:
Basic: Free
Coaching: 1 dollar per day (you get a coach, custom-built meal and workout plans, and more)
4. Forest App
Next, we have one of the best Habitica free alternatives, the Forest App.
The Forest app is a fun and easy way to increase your productivity. It allows you to set a timer for how long you want to work on a task, rewarding you with points for every minute you stay focused. You can also use the app to track your progress over time and see how much more productive you've become.
Now, here is how it works in practice.
First, you sit down, prepared to work on a task you've been avoiding. When you start the app, you plant a seed. If you keep the app going until the timer runs out, congratulations, you've planted a tree!
Over time, that single tree will be joined by an entire forest. The trick here is that you will be more inclined to stick to the timer, and your work, in order to keep the forest growing. Furthermore, if you get distracted and stop using the app, the trees will wither and die, serving as extra motivation.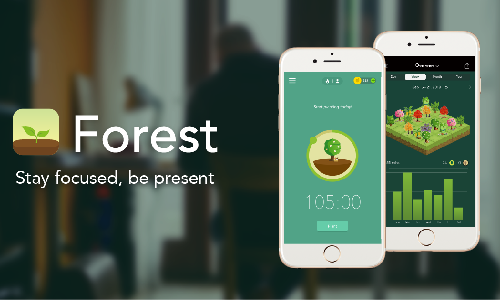 What makes it different from Habitica: It differs from Habitica in that it is very simple, in that you only focus on the timer and forest, foregoing the entire RPG style Habitica has.
Supported Formats: Android, iOS
Best Features:
Increased focus: The app's ability to help users stay focused and on task by blocking out distractions is fantastic for anyone who struggles with focus. 
Pomodoro and avoiding burnout: The app's "Pomodoro" timer feature is also great for productivity, as it encourages users to work in short, focused bursts with built-in breaks to avoid burnout. 
Wonderful aesthetic: The app's "forest" metaphor is clever and visually appealing, making it fun and easy to use. 
Ultra Simple: Overall, the app is straightforward and user-friendly, with a clean interface that makes it a pleasure to use. 
Pricing:
Basic: Android exclusive, free (with ads)
Pro Version: $1.99 for iOS, $1.99 to upgrade from basic to Pro for Android 
In-App purchases: Vary from $0.99 to $1.99
5. Smarty Pig
Next is a finance-centered alternative.
If you're looking for a new and innovative way to save money, the SmartyPig app may be just what you need. This app is designed to help users save money, have fun, and engage while also providing valuable tools and features to make saving easier.
So, how does SmartyPig work? First, users set up a savings goal and decide how much they want to save. They can also set up recurring deposits into their account or make manual deposits as they have extra money. Once the goal is reached, users can choose to withdraw the money, or keep it saved in the account for future goals.
The app also features tools to help users stay on track with their savings goals. For example, users can set up reminders to make deposits, and they can see their progress towards their goals. They can also view tips and advice on how to save money more effectively.
Overall, the SmartyPig app is a great way to save money in a fun and engaging way. It's easy to use and provides users with useful tools and features to make saving easier. If you're looking for a new way to save money, the SmartyPig app is definitely worth checking out.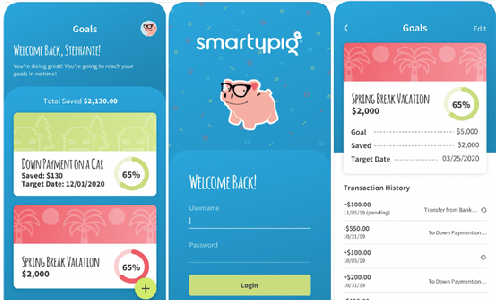 What makes it different from Habitica: It's an app solely focused on finances, helping you save money and, later on, earn money.
Supported Formats: Android, iOS, Web
Best Features:
The ability to create and name multiple savings goals. This is great for people who want to save for different purposes, or for those who want to track their progress towards specific targets.
The ease with which you can transfer money. This makes it a very flexible tool for managing your finances.
The high-interest rate that you earn on your savings. This means that your money will grow faster than it would in a traditional savings account.
Pricing:
6. Todoist Karma
The Todoist Karma app is a great way to keep track of your tasks and to-dos. It can be used for work, home, or school. With this app, you can create different projects, add tasks to those projects, set reminders for when you need to complete them, and even share your projects with others. 
What makes it different from Habitica: While Habitica focuses primarily on habits, of all the Habitica alternatives, Todoist Karma is outstanding with its reminders and smaller tasks, being much more straightforward in scope.
Supported Formats: Android, iOS, Web
Best Features:
Projects: You can create different projects within the app, which is great for work or school. For example, you can create a project for each class you're taking.
Tasks: Within each project, you can add tasks. This is where you'll enter what needs to be done and when it's due.
Reminders: You can set reminders for each task, so you'll never forget to complete it.
Pricing:
Basic: Free
Pro: $4
Business: $6
7. Epic Win
Epic Win is an app that helps you get things done. It's a simple, effective way to manage your tasks and get things done.
Epic Win is based on the principle of gamification - using game-like elements to motivate and encourage users to achieve their goals. By turning task management into a game, Epic Win makes it more fun and engaging and helps users to stay motivated and on track.
 What makes it different from Habitica: If you're wondering how it differs from Habitica, for starters, Habitica is more game-like than Epic Win. It uses a "gamification" approach to help you stick to your habits. You earn points for completing tasks, which you can use to level up your character and unlock new features.
Epic Win, on the other hand, takes a more traditional approach to habit tracking. It lets you track your progress over time, set goals, and get reminders to stay on track. It definitely has gamification elements, and they're just "lighter" compared to Habitica.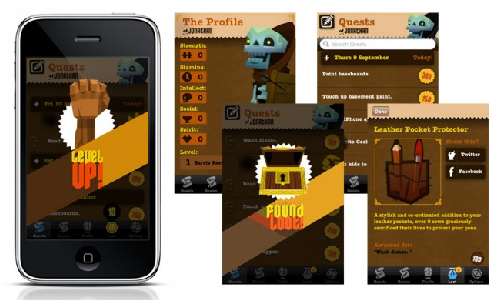 Supported Formats: iOS
Best Features:
A simple, straightforward interface that makes adding and managing tasks easy
A points system that encourages users to complete tasks and rewards them for their progress
A leveling system that allows users to track their progress and see how they're doing over time
An achievements system that encourages users to set and achieve goals
A social element that allows users to share their progress with friends and family and compete with others
Pricing:
Conclusion
Habitica is a great app, but it's not the only one out there. In this article, we've listed seven Habitica alternatives that are worth checking out. Every person has their own needs and goals, and certain apps help you accomplish these goals better. 
Some apps, like Fitocracy, focus on fitness. Others help you with finances. MagicTask is amazing for project management, while the Forest App is great if you want the simplest option possible. Each of these apps has its own unique features and benefits, so you're sure to find one that fits your needs. So what are you waiting for? Start exploring today!
Similar Blogs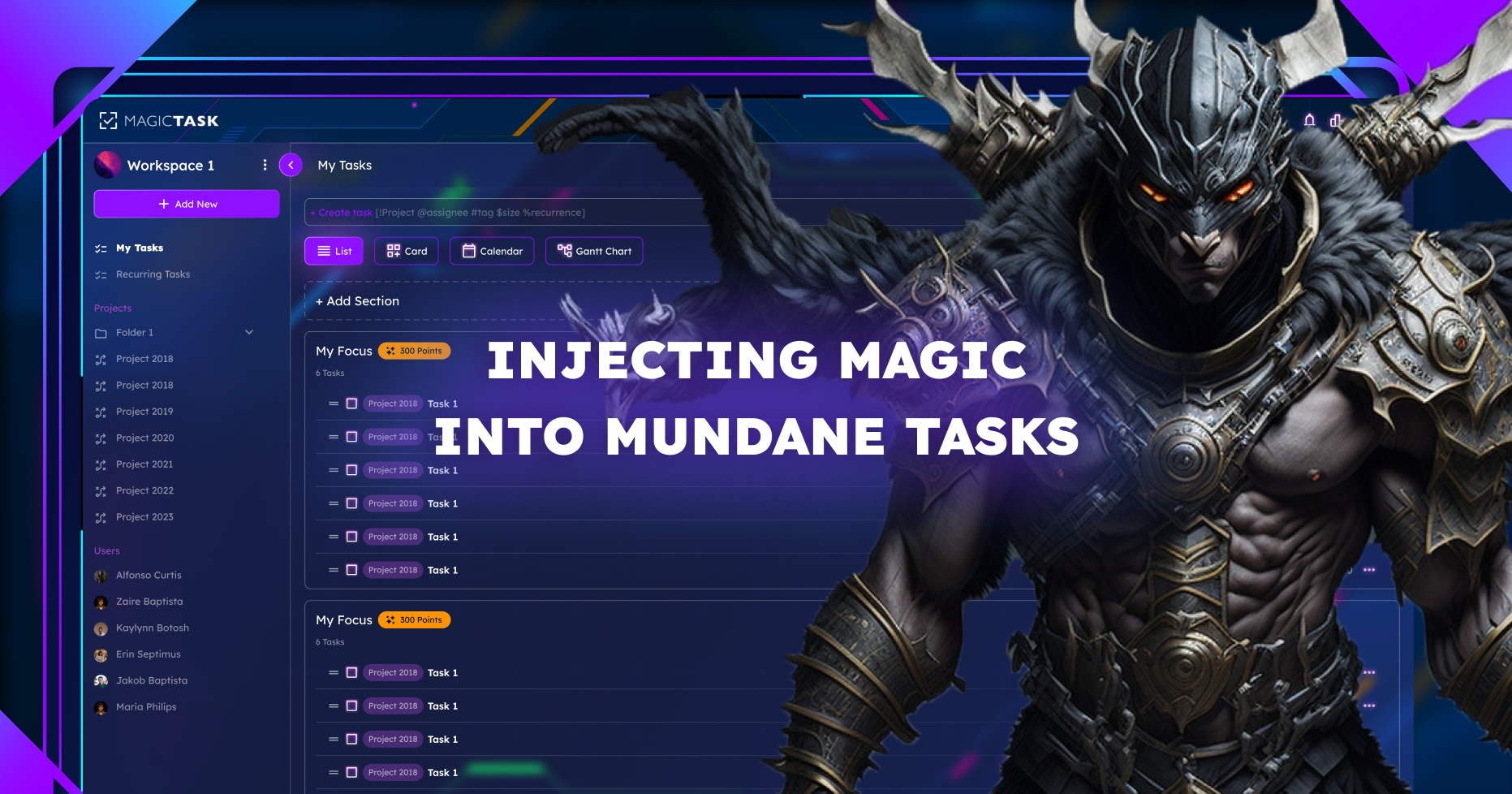 Injecting Magic into Mundane Tasks: A Sneak Peek at MagicTask V3's Concept Art!
Concept art has always been a window into the imaginative realms of creators, laying the foundati
Read More

→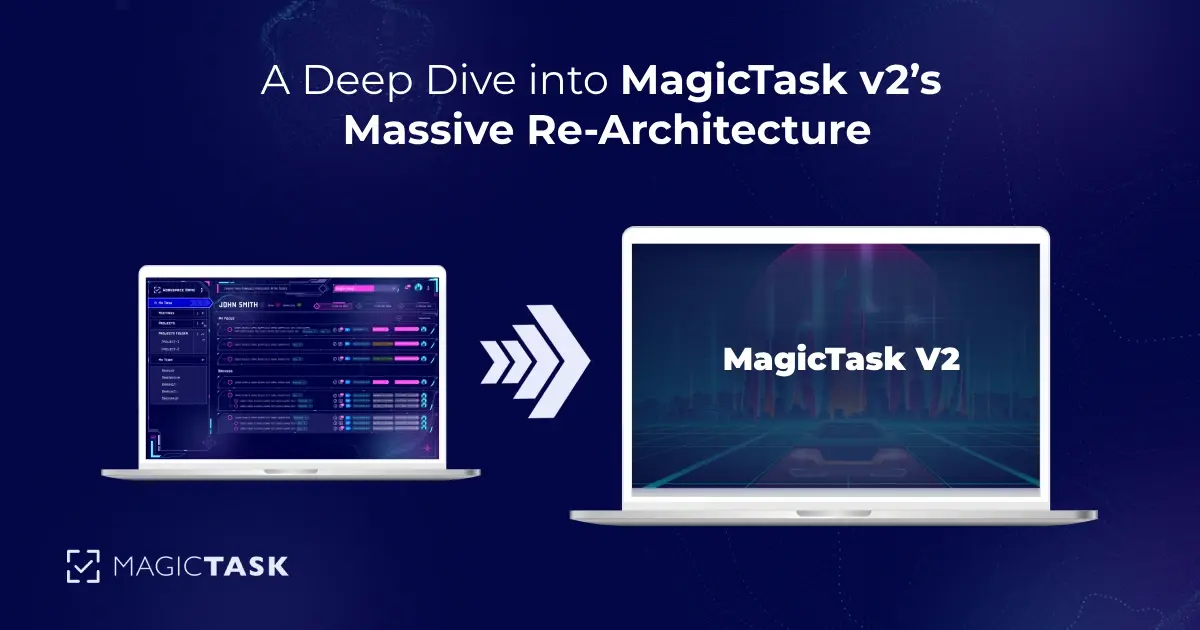 A Deep Dive into MagicTask v2's Massive Re-Architecture
Greetings MagicTaskers and devotees of efficient productivity!
We hope this message finds
Read More

→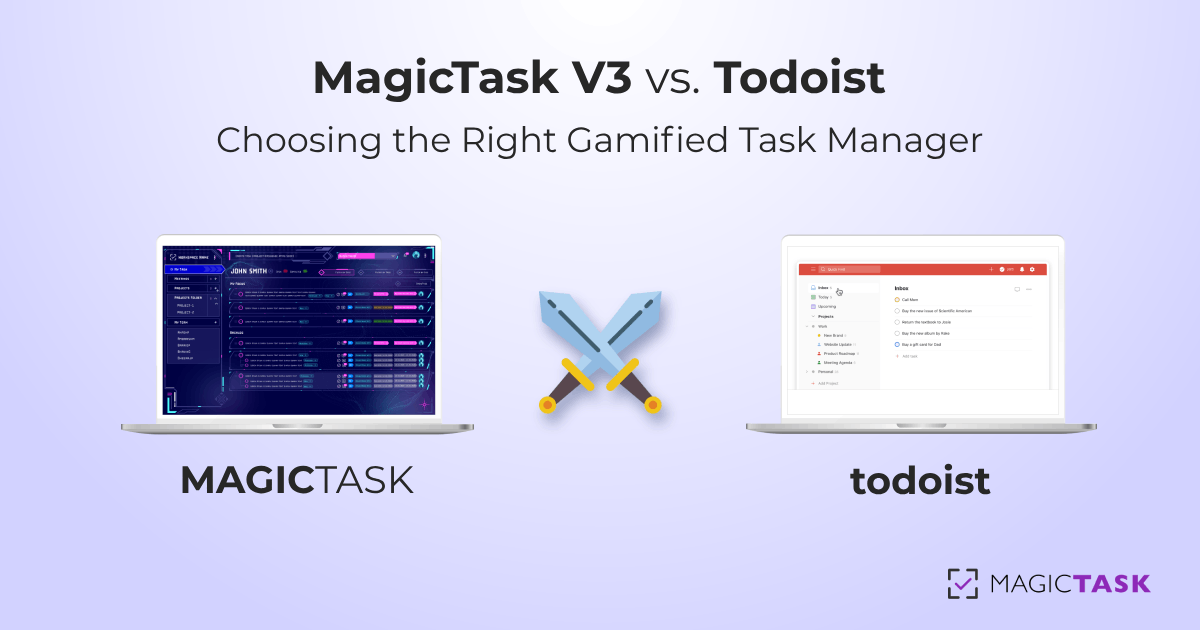 MagicTask V3 vs. Todoist: Choosing the Right Gamified Task Manager
Greetings, fellow gamers and productivity warriors! Today, we're diving into a battlefield that c
Read More

→