10 Reasons to Use MagicTask Over Other Task Management Tools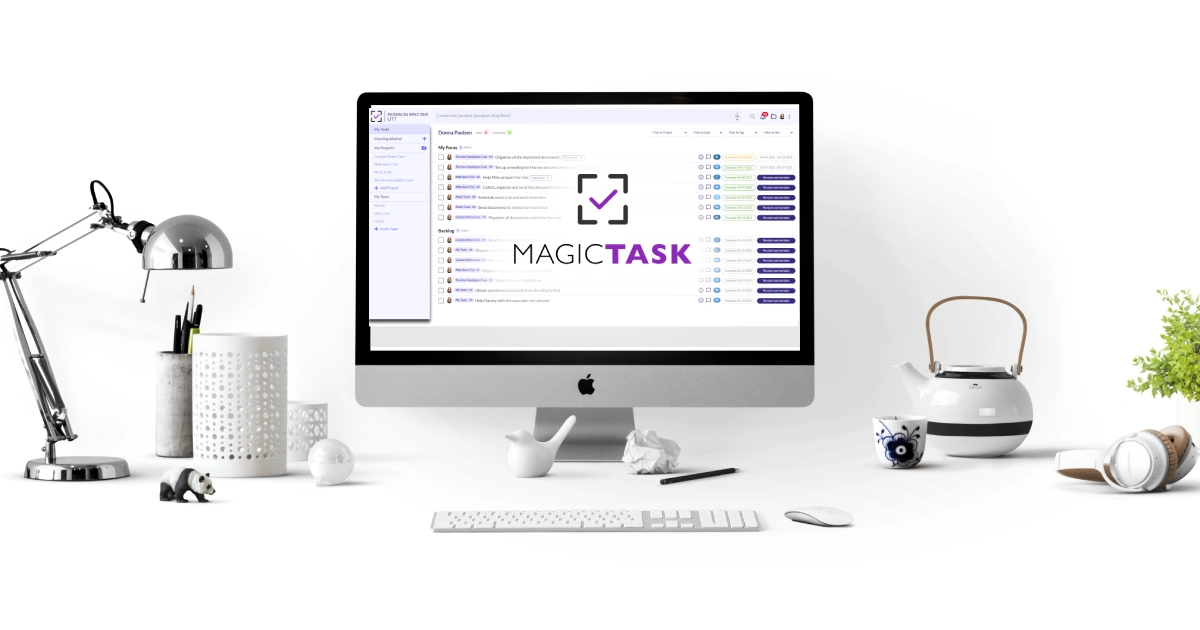 What's the best tool to manage your tasks and projects? If you simply Google "task management tools," you'll find yourself drowning in the vast sea of options.
But, if you're looking for a simplistic task management solution, MagicTask is hard to beat. It is a simple yet robust task management system that is designed for individuals and teams. 
One cool thing about MagicTask is that it does not boast of offering an overdose of features. After all, having too many features doesn't make a task management tool any better. On the other hand, too many features just make things more complicated.
MagicTask focuses on providing a simple platform that's as effective as most of the complex project management tools out there. But, it is not the only reason why you should try this tool.
In this article, we will discuss 10 reasons to choose MagicTask over other task management tools out there in the market.
Let us get started!
Why Choose MagicTask over Others?
We all know just how important it is to efficiently manage tasks and projects while working in an organization.
You wouldn't want your teams to spend their time doing low-priority tasks or missing deadlines and feeling overwhelmed.
Therefore, MagicTask focuses on key productivity issues and ensures that the tasks are done smoothly while decluttering your mind.
Here's how MagicTask will help you manage your to-dos, internal conversations, and all project deadlines. 
1. A single-window overview for the managers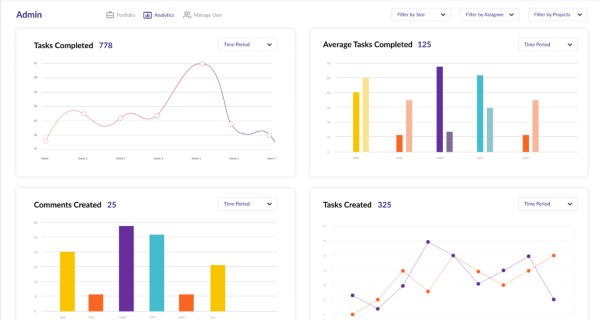 As a manager, it's quite frustrating when you have no clear idea of the tasks or projects your team is working on at the moment. In addition, you will also want to see a quick overview of how efficiently your team is working to ensure that the project is on track.
After all, what can you expect when a lot of task conversation has happened over multiple emails, scraps of paper have been used to note important information, and there is no track of verbal requests raised by many.
It is practically impossible for the management to get any clear insight into the project. 
MagicTask provides a solution here. It gives you a high-level overview of all the projects going on at a time. It also gives you valuable data such as:
The number of open and closed tasks
The due date of each task
Team members allocated for different projects 
MagicTask presents information in a way that is easily understandable by managers. Once you get a clear insight into a project's productivity, it'll become easier to take steps to ensure everything gets done.
This can help you efficiently track the progress of your project. MagicTask notifies you whenever a task or project needs your attention and action.
The faster you find your project workflow's bottlenecks and overloads, the easier it'll be to take corrective action and make your processes more efficient. 
2. Remote access from anywhere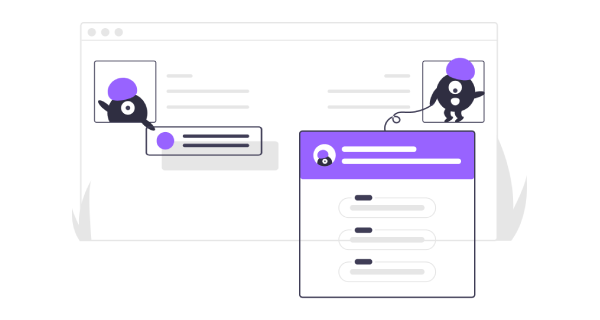 Distributed teams and remote working has become the new normal. With the challenges of getting your teams on the same page, it can be easy to lose sight of essential business targets and deadlines.   
Another issue with some programs, such as a text editor tool, is that your information stays accessible at only one location. It does not automatically get updated if you access it from a new device (new location).
There can be many issues with remote team management. And, I'm sure you might have already experienced some of them by now.
MagicTask can help you manage your remote teams efficiently. Its in-built features help you ensure your team stays productive.
It is a perfect tool that unifies your entire team. It allows real-time collaboration and shows any changes made in real time. You can use it anywhere, anytime, and from any location where you have an internet connection.
Use MagicTask and easily coordinate work remotely.
3. Declutter your mind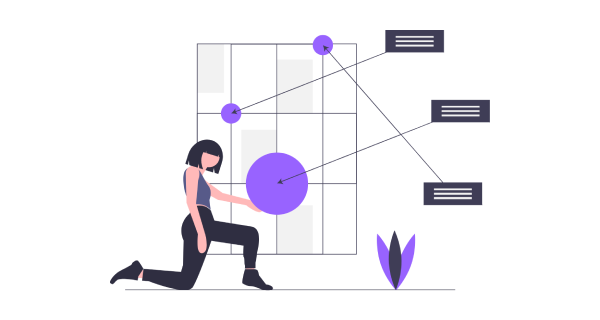 I often forget what I need to do and even get caught up on a specific task. When at home, I was never home. Sometimes, I am so mentally engrossed thinking about pending things at work.
Sounds familiar?
When you feel mentally crammed with a list of to-dos, it gets difficult to stay organized.
You can use MagicTask to declutter your mind and stay focused. Once you've organized all your professional (and even personal) tasks in the tool, you don't have to think of them again.  
It is designed to support productivity in every way possible. It allows you to dump out anything that comes to your mind quickly – an idea or an action item into an organized list and get started immediately.
Brain dumping is helpful to clear up your mind and experience better creativity.
How?
Well, it relieves all the stress of remembering your to-do lists and the anxiety that you will forget something. It lets you plan as soon as you think about it. It enables you to accommodate the due dates and deadlines.
4. High Percentage of Employee Adoption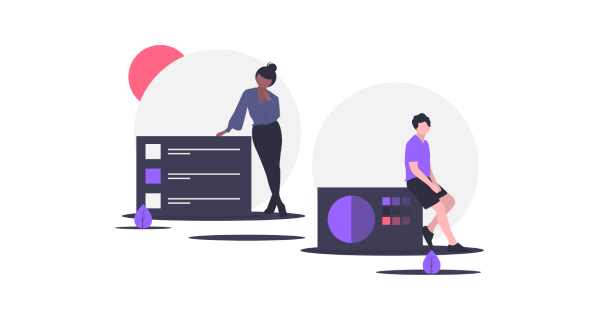 You see, any great tool is worthless if your team is reluctant to use it.
Check how comfortable your team is using it. Does your team find it too complex?  
More complex tools have lower adoption rates because users take more time to get in handy with the tool. Take, for example, JIRA. We have used JIRA to manage our projects, but the tool is so complex and confusing, our team found that it doesn't have a practical use for every little thing.
Somehow these project management tools in the market weren't hitting the mark.
While all these programs were great and got the job done, the team at Imaginovation was skeptical - they found these solutions too complex. Most employees at Imaginovation complained that these solutions' workflow was too complicated. It takes them too long to figure out how to use the tools and enter relevant data.
After struggling to adopt different tools to streamline their work for over 10 years, the company decided to build their own task management solution as per the employees' feedback.
MagicTask's greatest strength is its simplicity. The tool requires almost no instruction, and it is so easy to use that even the most technically challenged employee can use it. Ever since MagicTask came, there's been no looking back. Employees are happy to get an ideal project management solution.
5. Fun to Use with Gamification Features
Keeping employees engaged is one of the biggest tasks for organizations around the world.
MagicTask is built keeping in mind the importance of employee satisfaction and engagement. It is fun to use. It provides an environment that makes them want to work more with the tool and succeed.
Once your team adopts MagicTask, there is less chance for them to go back to organizing work through sticky notes, emails, and other such methods. The platform makes it enormously satisfying to see all of your action items disappear as you check them off, one by one. This encourages you to keep using it and add in more items to check them off.
MagicTask also comes with a gamification feature with task management and cool themes.
It is well known that people like recognition and being rewarded. The gamification aspect of MagicTask is based on the same concept. Users get points with each new activity on the MagicTask platform. As users climb up to new levels, new themes are unlocked. 
These themes are limited in numbers and users can trade them on the marketplace. 
6. Simplistic in Nature

As mentioned earlier, most teams look for a simplistic solution rather than tons of features in a task management system.
Besides, a major concern with other task management systems is that it can be challenging to find information at a glance. For instance, in Basecamp, you have to scroll through long threads to find shared documents and comments.
MagicTask, on the other hand, provides a simple layout for its users. The simple layout allows you to see everything clearly and find precisely what you need.
Imagine tracking the key performance indicators (KPIs), trends, and other information critical to your company at a glance.
The simple layout will ensure you are neither overwhelmed with too many options nor will you be confused with too much complexity.
7. Saves Time
The purpose of using a task management system is to make project management more efficient and less time-consuming.
But not when it burdens your team members with additional work and additional time. It can then slow down and hamper productivity.
MagicTask is designed to save time.
It makes your tasks easier to manage, rather than making task management a task in itself.
Whether it's about creating tasks or assigning tasks, it is done with just a few clicks.
Magic Task saves time over other, more complicated tools because, with MagicTask, you type in your item and drag and drop it into place.
Isn't that quick?
However, other tools like Trello require you to make cards, add details, and add the task. It makes everything far more complicated and time-consuming than it needs to be.
8. Real-Time Collaboration
Any feature that promotes real-time collaboration is beneficial. It makes it easy to make decisions and be more productive. 
Magic Task operates similar to Google Docs so that you can see items being added in real-time. This leaves no room for confusion because everyone can see the updates done by each other in real-time.
MagicTask facilitates sharing documents, ideas, and other such information with your teammates so that everyone can tap into the same pool of information and resources whenever they need it.
Trust me, this feature will help you
Become a lot more organized
Increase team productivity
Foster teamwork and collaboration (needed in all projects)
Reduce unnecessary storage costs of files and documents.
MagicTask ensures that team members never miss a new notification or additional item. Isn't that great!
9. Singular Interface
The singular interface is one of the key benefits of using MagicTask. It'll make your life easy.
There are very few pages to MagicTask, and all of your most important data is in a single interface on the home page itself.
It means you won't be required to go searching through multiple menu items and subfolders to find the page you need – everything is right there - right in front of you.
10. Reporting for Upper Management
Another useful feature for project managers. With MagicTask, project managers can get crucial data about each project, such as - the average number of tasks completed, the time required for pending tasks, missing deadlines, project status, and so on. 
Project managers can gather this data and report to upper management as and when needed, right from the tool itself.
Sign-Up To MagicTask
So, here is a tool that's minimalistic without being overly simplistic – a perfect platform for everyone in the organization to cover all their task management needs.
MagicTask offers you all the wonderful features you need without any extra fluff – a quick and straightforward way to make task management effective and fun for your team.
Check out this link to sign-up to MagicTask now: https://app.magictask.io/