30+ Remarkable Gaming Industry Statistics and Trends for 2022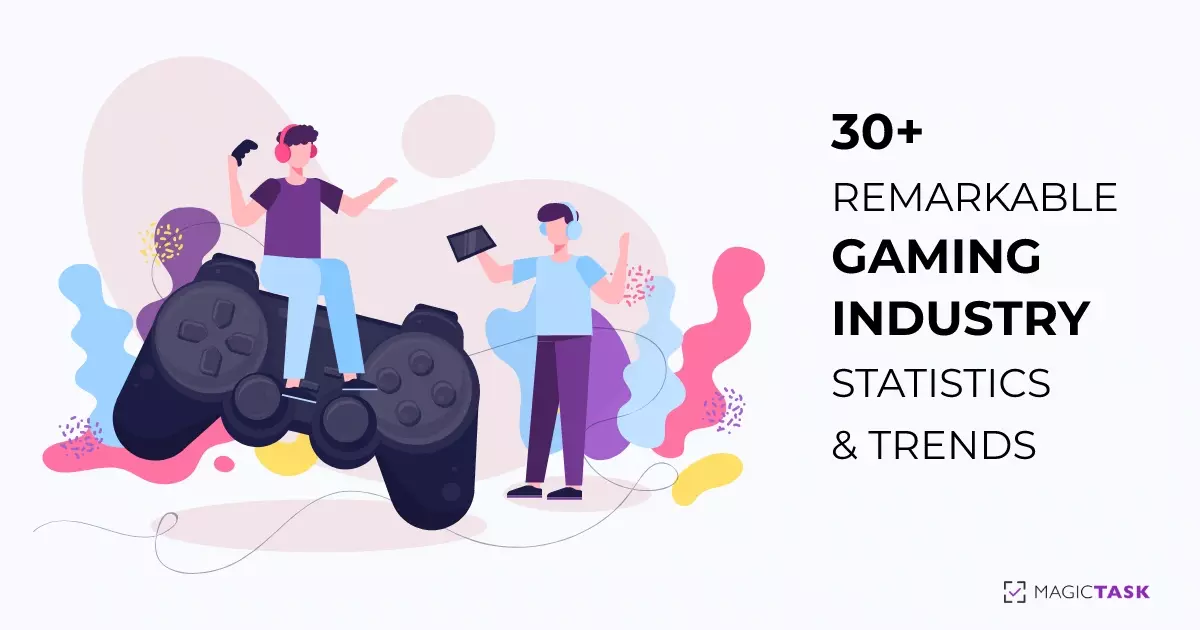 The gaming industry has been growing steadily over the past few years and shows no signs of slowing down anytime soon. Everyone from children to adults is playing video games, and the industry is now worth an estimated $159 billion.
Gaming has become so popular that there are now professional gamers who make living playing video games. They compete in tournaments worldwide, some of which make millions of dollars a year.
This industry is only going to continue to grow in the coming years. Here are 30+ statistics and trends that you need to know about the gaming industry for 2022.
Gaming Industry Overview
Gaming has been popular for many years, but it has only recently become a significant industry. In the early days of gaming, only a few companies made games, most of which were based in Japan.
The first video game console was the Atari 2600, released in 1977. This was followed by the Nintendo Entertainment System (NES) in 1985. These two consoles were responsible for starting the video game craze.
The gaming industry started to take off in the early 2000s with the PlayStation 2 and the Xbox release. These two console systems brought gaming to a new level and introduced many people to online gaming.
The industry has continued to grow since then. In 2009, the gaming industry was worth an estimated $41 billion. This number has been increasing steadily and is expected to reach $159 billion by 2022.
This growth is caused by several different factors.
The increasing popularity of mobile gaming is the most significant factor. Today's smartphones and tablets are much more powerful than the early consoles like the NES.
The second factor is the rise of the esports industry. Esports is a form of competitive gaming, where players compete against each other for prizes. This industry has grown exponentially in recent years and is now worth an estimated $1 billion.
The third factor is the increasing number of women playing video games. In the past, gaming has been seen as a hobby for teenage boys and young men. However, more and more women are playing games, and the industry is starting to cater to them more.
The fourth factor is the growth of the Chinese gaming market. China has the most significant number of gamers worldwide and is expected to account for half of all global gaming revenue by 2022.
These are just a few of the reasons why the gaming industry is growing so rapidly. With so much growth potential, it's no wonder that everyone from major corporations to start-ups is trying to get a piece of the action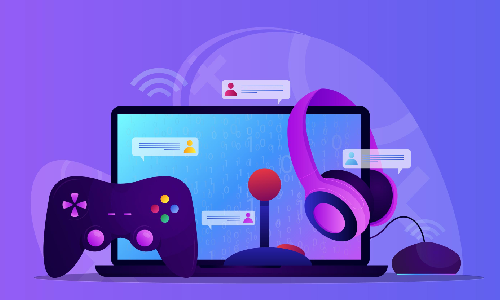 Here is how the gaming industry has been expanding.
Video games are getting more recognition all over the world. Let's take a look at some of the most popular games.
When it comes to the demographics, the situation is rather interesting.
Growth of PC and Mobile Gaming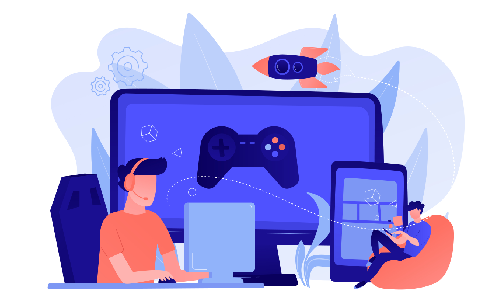 Regarding gaming, PC and mobile are the two most popular platforms. PC gaming has been around for many years and is still going strong. Mobile gaming, on the other hand, is a relatively new phenomenon.
Despite being the newer platform, mobile gaming is growing much faster than PC gaming. In 2019, mobile gaming was worth an estimated $68.5 billion. This is expected to grow to $152.1 billion by 2022.
On the other hand, PC gaming was worth an estimated $32.9 billion in 2019. This is expected to grow to $45.2 billion by 2022.
This discrepancy is simple: mobile gaming is more accessible than PC gaming. Mobile games can be played anywhere, at any time. They are also generally cheaper and less complex than PC games.
This is not to say that PC gaming is in decline. In fact, the opposite is true. The PC gaming market is still growing, just not as fast as the mobile gaming market.
The statistics show clearly how popular PC and mobile games are among users.
Console Gaming Statistics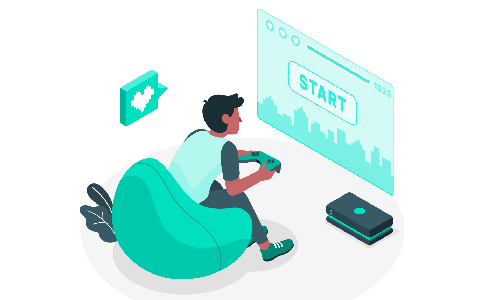 Console gaming is a type of gaming that is done on a console, such as the Xbox, PlayStation, or Nintendo. Console gaming has been around for many years and is still going strong.
Gamers who play on consoles are generally older than those who play on other platforms. In fact, the average age of a console gamer is 35.
Console gaming is also more popular with men than with women.
The game console has had its ups and downs in the last couple of years.
Some companies stay at the top of the gaming market. 
Growth of eSports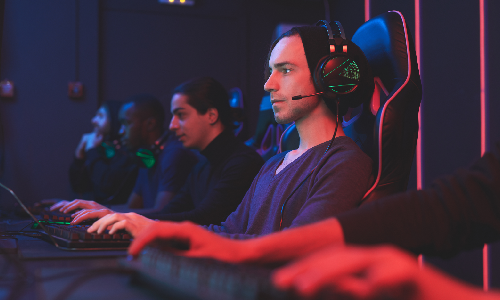 Esports is a form of competitive gaming where players compete against each other for prizes. This industry has grown exponentially in recent years and is now worth an estimated $1 billion.
There are many reasons for the growth of eSports. One of the most important is the increasing popularity of streaming services like Twitch. Twitch allows gamers to stream their gameplay to a live audience. This has made eSports more accessible to viewers and has helped to create a more engaged community around competitive gaming.
Another factor is the increasing prize money available in eSports tournaments. The largest tournament in 2018 had a prize pool of $25 million. This is an incentive for the best gamers in the world to compete against each other.
As well as being popular with viewers, eSports is also popular with sponsors. Many brands see eSports as a way to reach a young, male audience. This has resulted in large investments from companies like Coca-Cola and Red Bull.
The prize pool is one of the most interesting parts of eSports. 
Final Thoughts
That's all from our side for gaming industry statistics and trends for 2022.
It is clear that the gaming industry is rapidly growing with new opportunities. More and more people are becoming gamers, and the numbers are only going to keep rising.
The industry is always evolving, and we can expect to see some dramatic shifts in how people play games in the future.
If you enjoy gaming and want to boost your productivity, check out MagicTask. It is a next-generation gamified task management platform built with hyper-simplicity. It is created by gamers, built for gamers and entrepreneurs with a game-themed approach.
Similar Blogs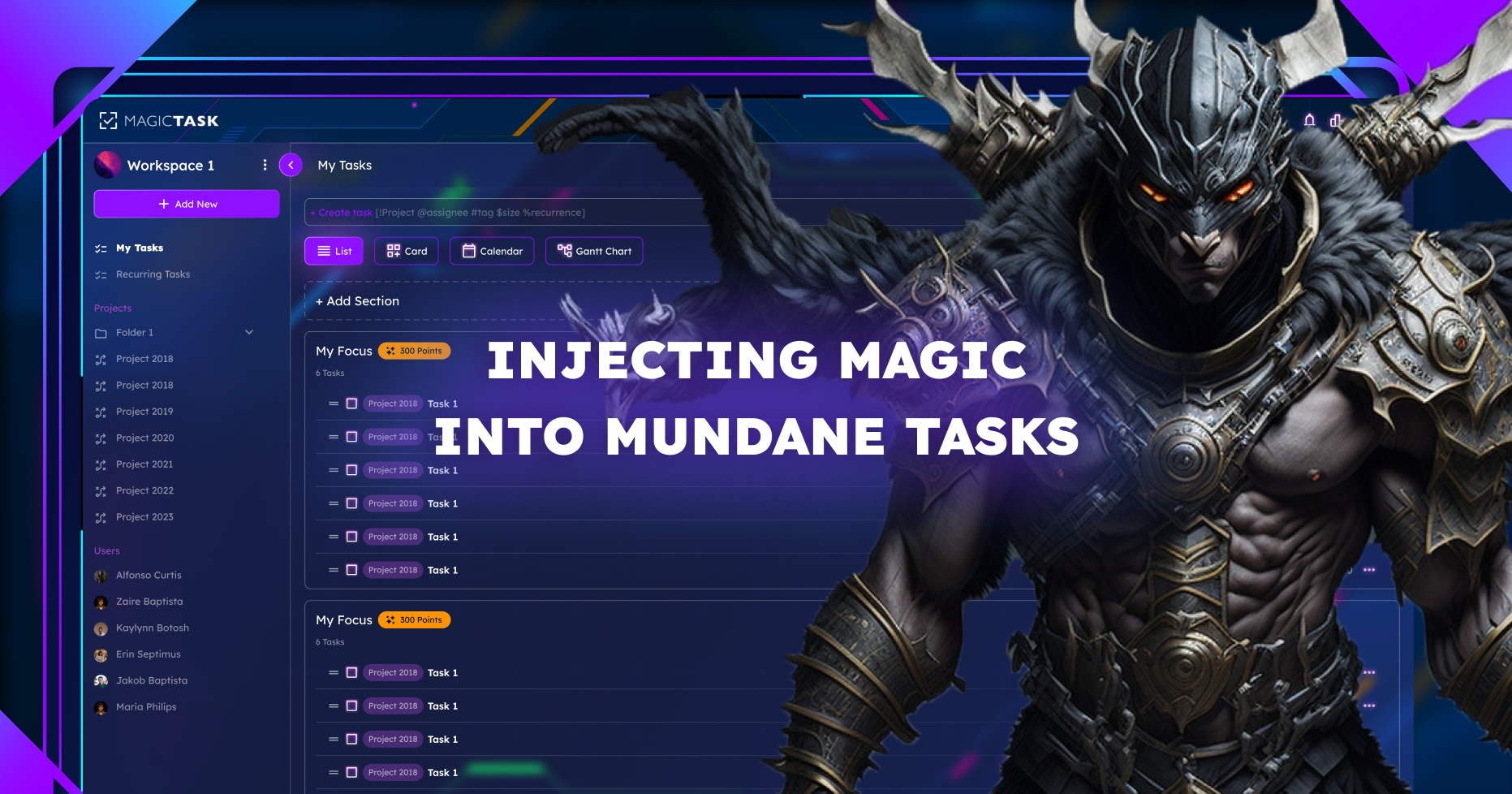 Injecting Magic into Mundane Tasks: A Sneak Peek at MagicTask V3's Concept Art!
Concept art has always been a window into the imaginative realms of creators, laying the foundati
Read More

→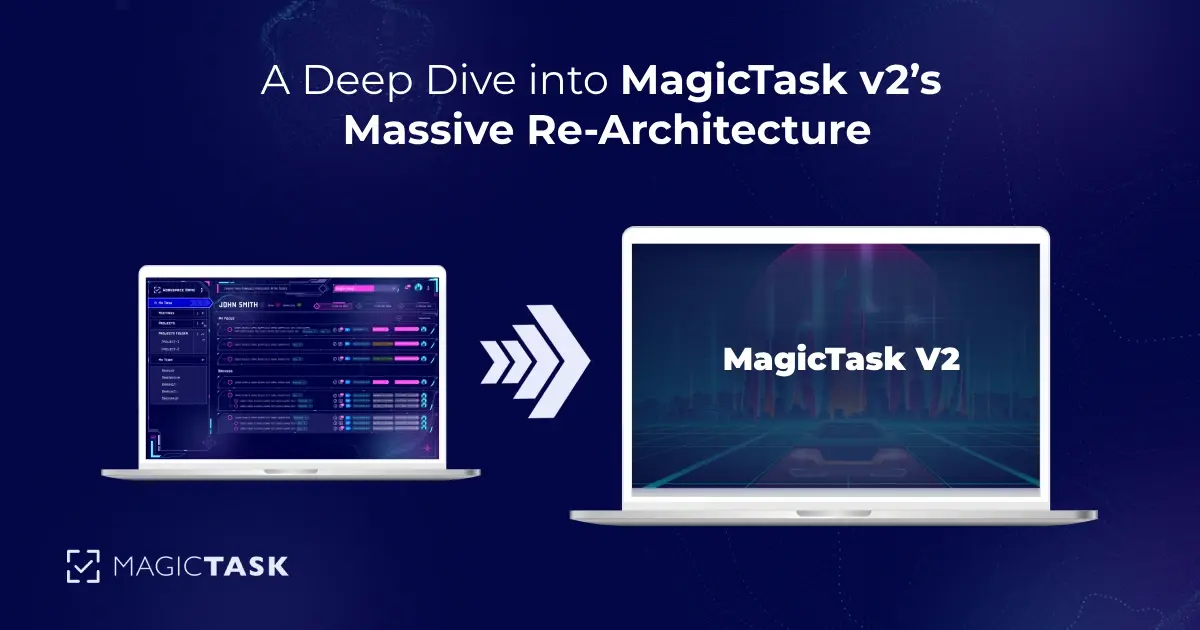 A Deep Dive into MagicTask v2's Massive Re-Architecture
Greetings MagicTaskers and devotees of efficient productivity!
We hope this message finds
Read More

→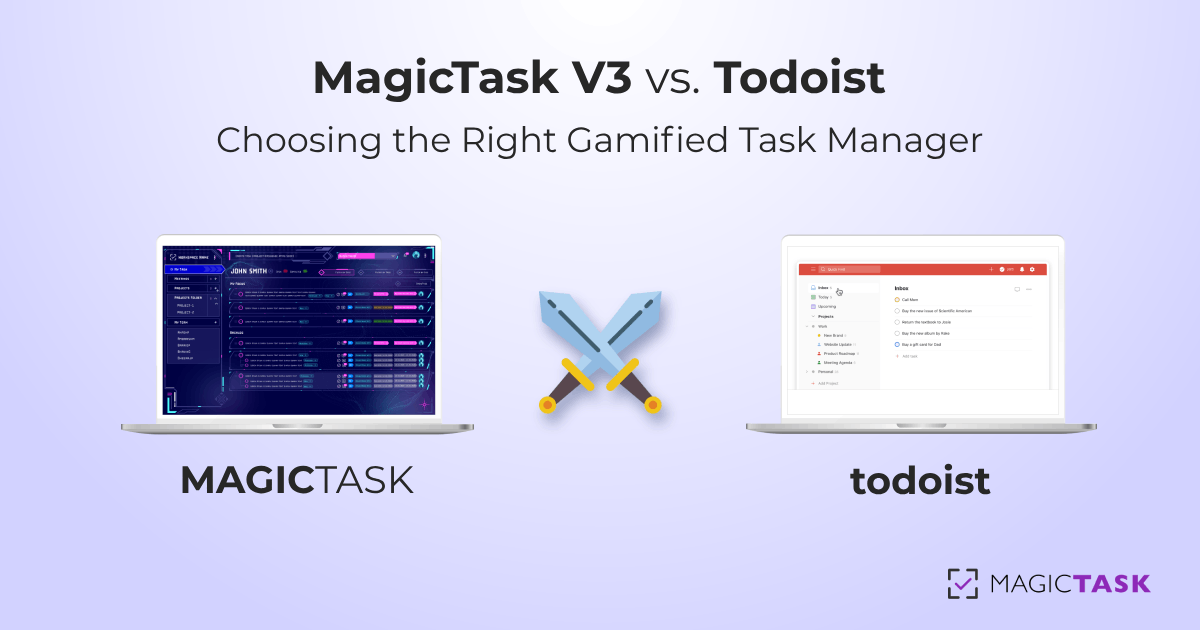 MagicTask V3 vs. Todoist: Choosing the Right Gamified Task Manager
Greetings, fellow gamers and productivity warriors! Today, we're diving into a battlefield that c
Read More

→