Blogs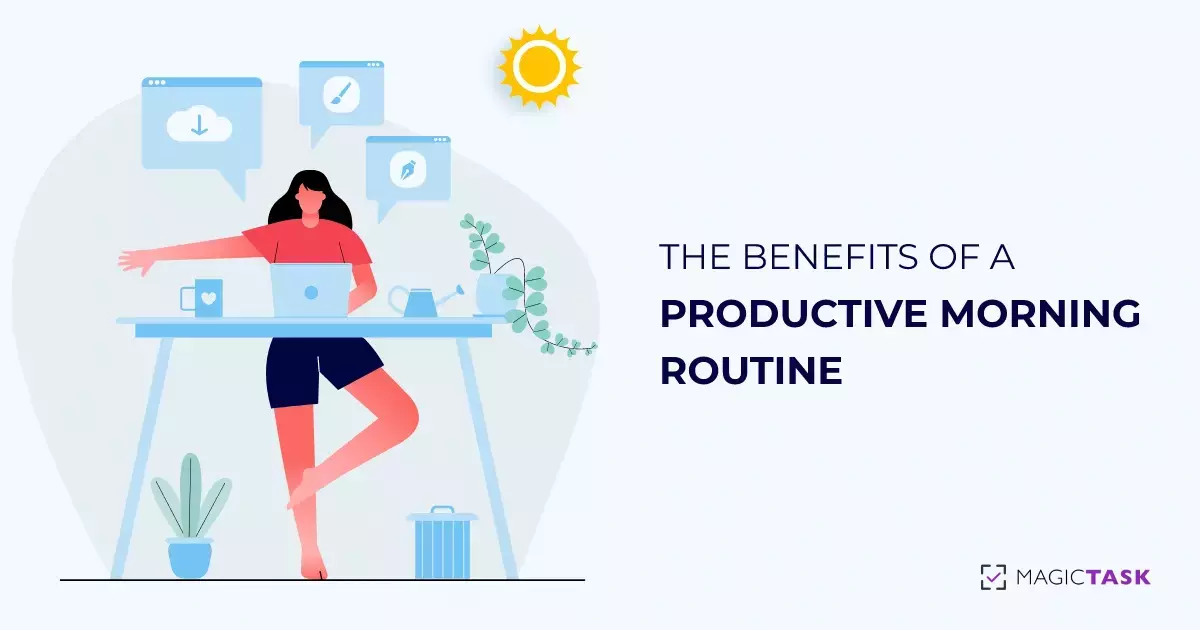 Jan 9 2023
The Benefits of a Productive Morning Routine: How to Start Your Day Off Right
The problem with today's society is the abundance and instant nature of data. Organization, prioritization and retention of all of this data is near i ..
Read More

→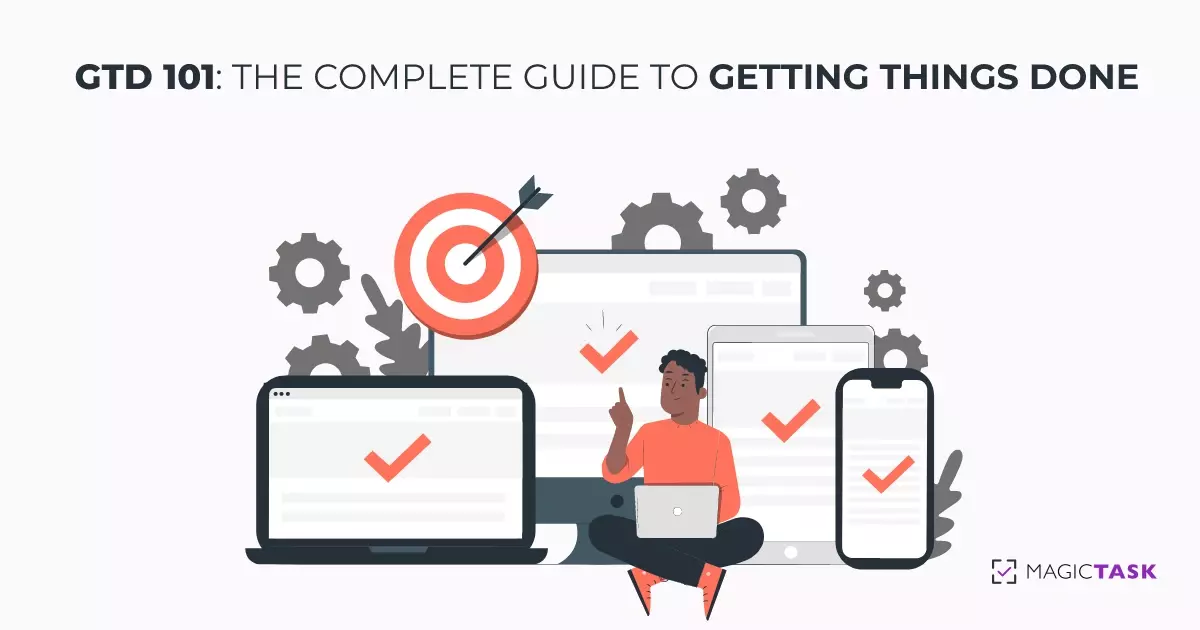 GTD 101: The Complete Guide to Getting Things Done
Having to face many tasks alone can be a massive Read More→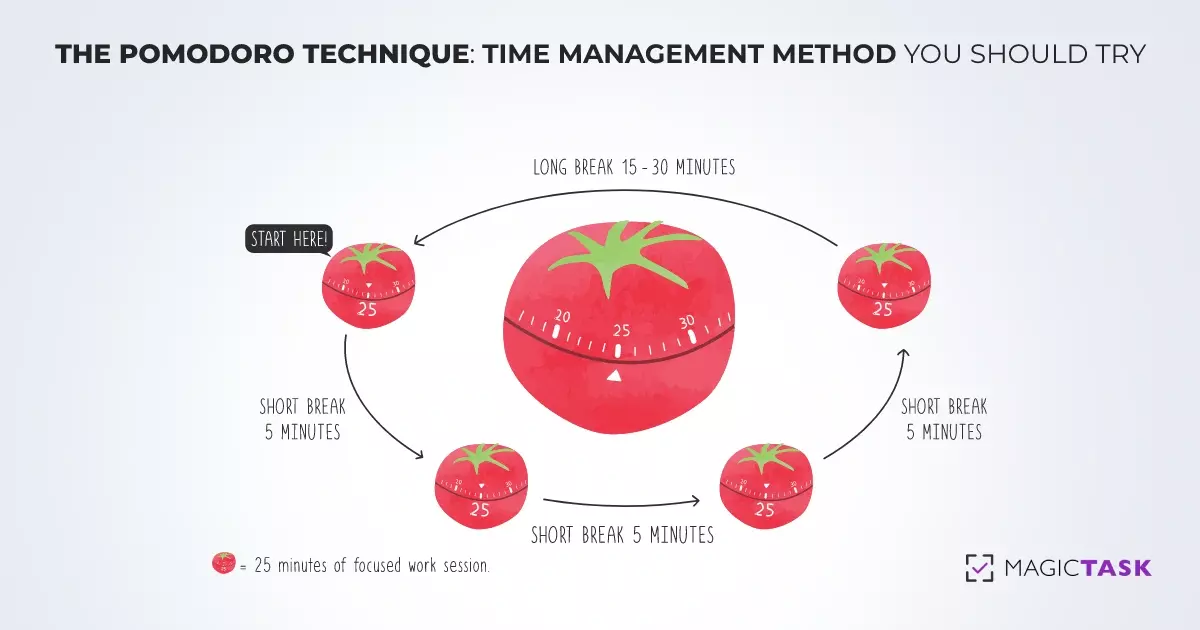 The Pomodoro Technique: Time Management Method You Should Try
Organizations and researchers have been exploring Read More→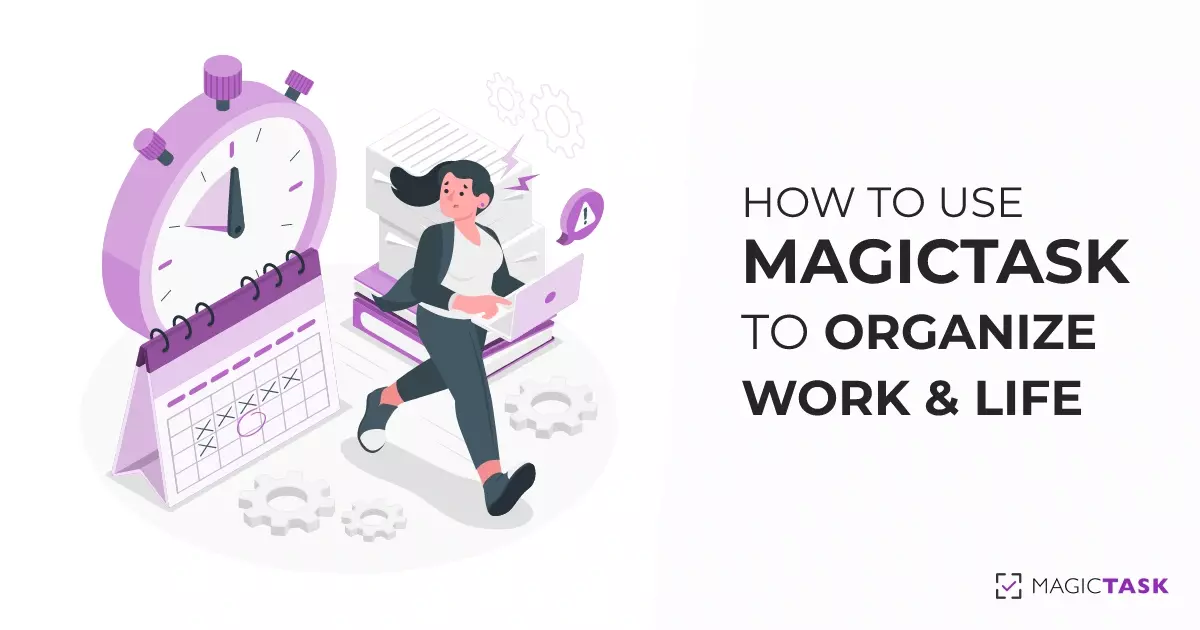 How to Use MagicTask to Organize Work and Life
Task management is not easy. The years of effort organizations across the world have put into dev
Read More

→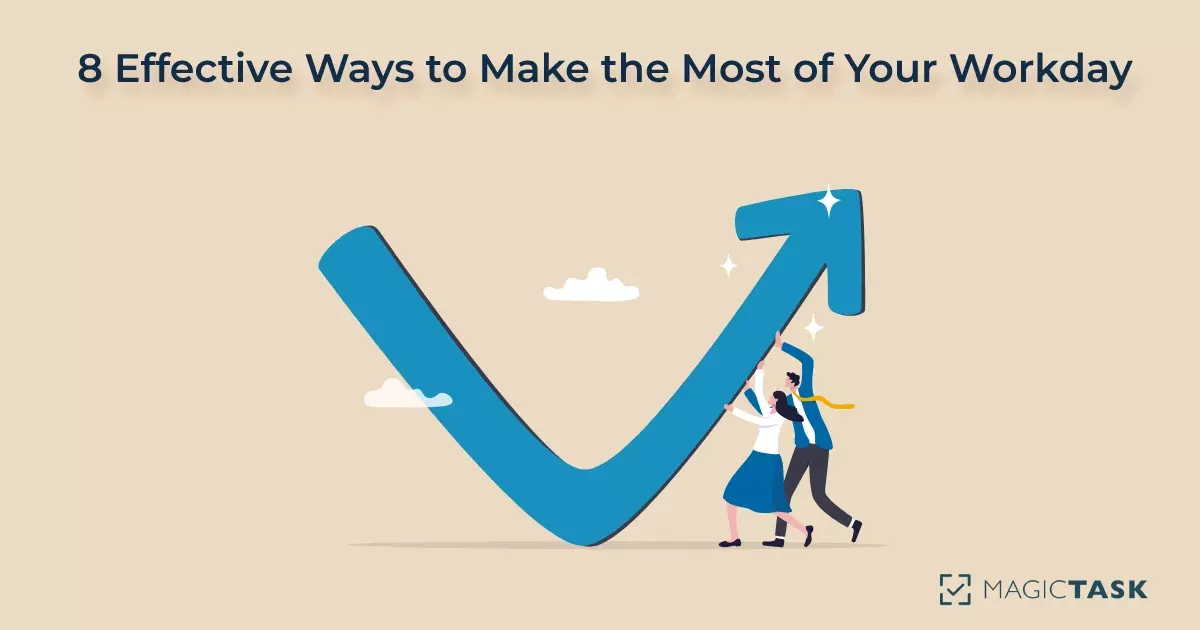 8 Effective Ways to Make the Most of Your Workday
Most studies indicate that across all industries employees are productive for less than 60% of th
Read More

→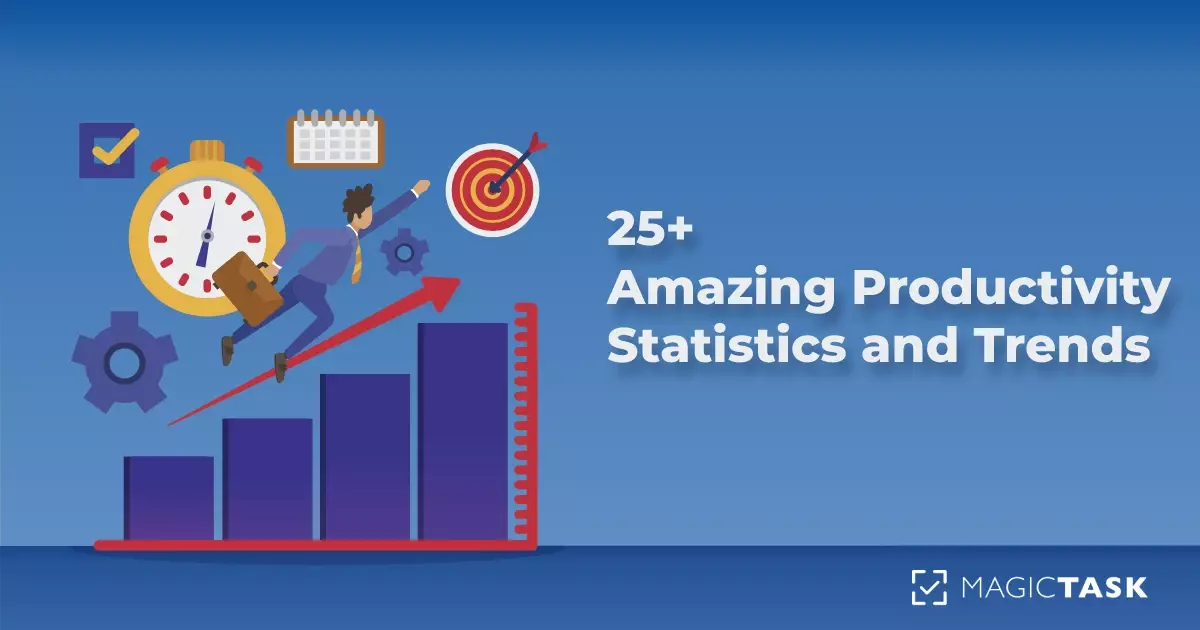 25+ Amazing Productivity Statistics and Trends for 2022
From an employer's perspective, employee productivity is one of the biggest contributors to compa
Read More

→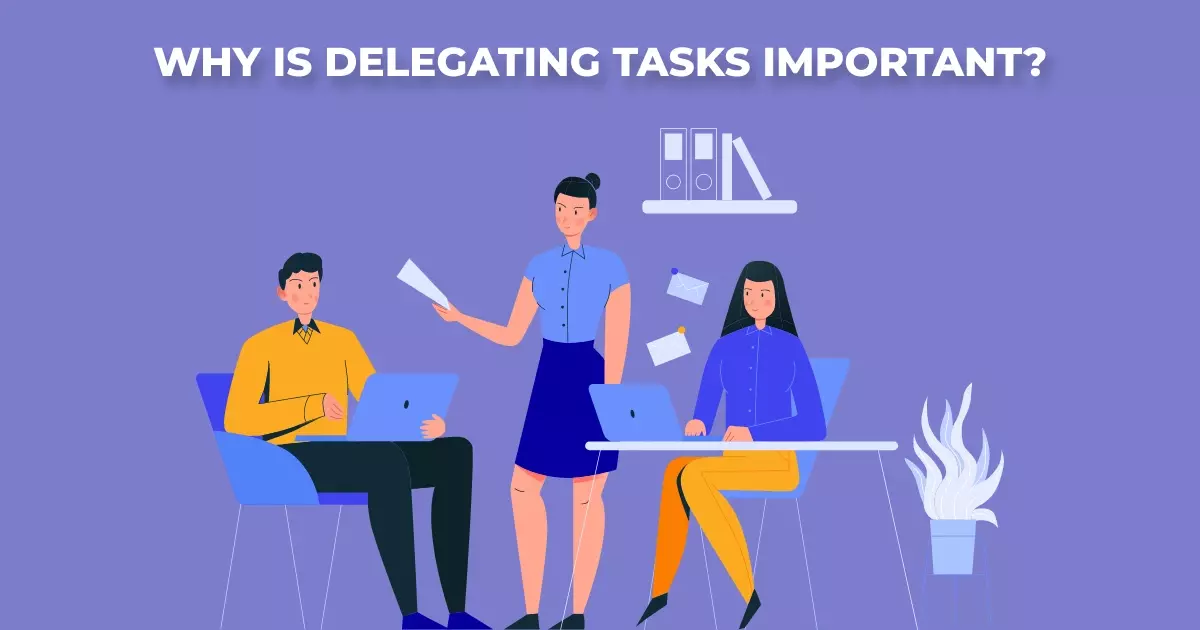 Why is Delegating Tasks Important and How to Do It Effectively?
Efficient project management is one of the key skills that professionals in almost all industries
Read More

→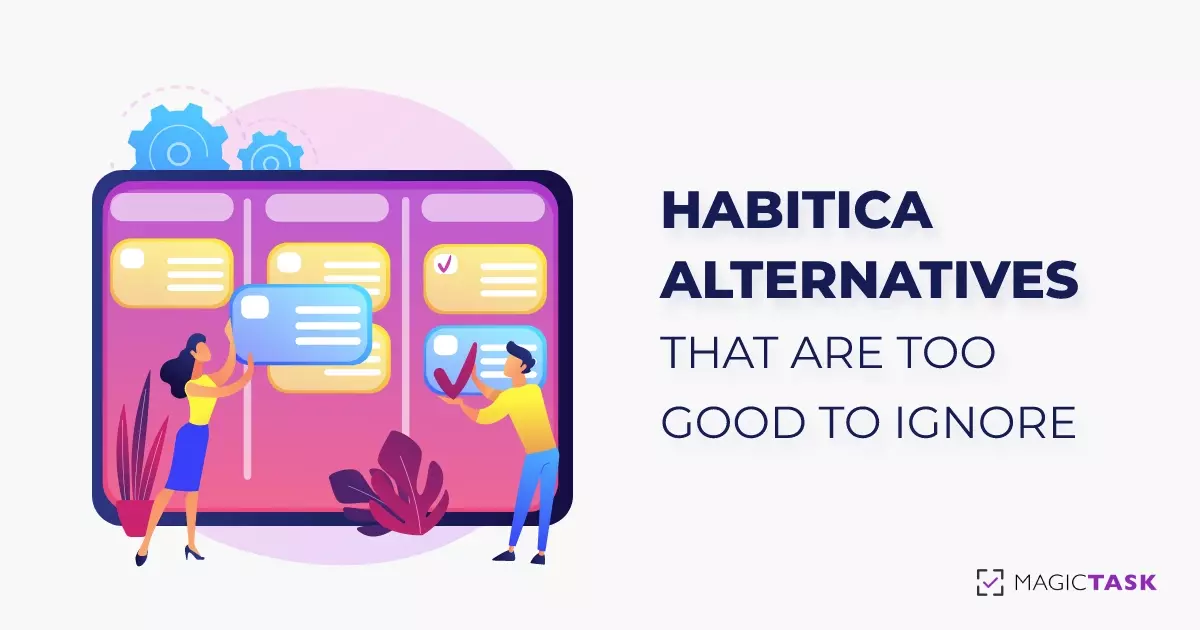 7 Habitica Alternatives That Are Too Good To Ignore
We all know that feeling. We're sitting at our desks, staring at a blank computer screen or a dau
Read More

→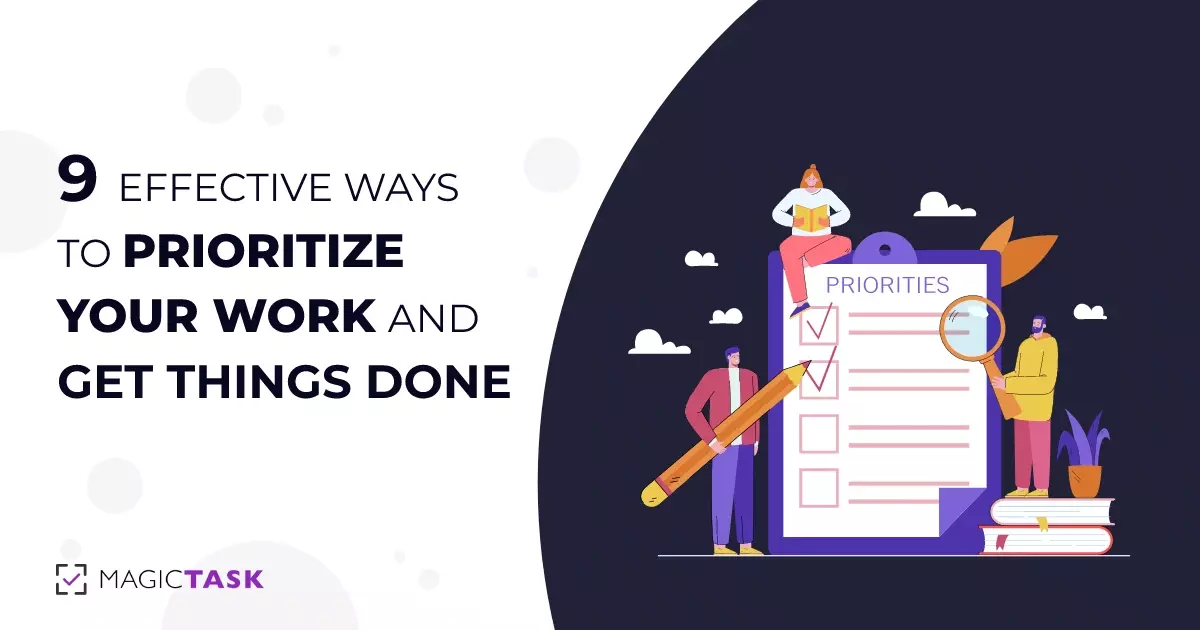 9 Effective Ways to Prioritize Your Work and Get Things Done
When it comes to getting things done, many people find themselves struggling to stay focused and
Read More

→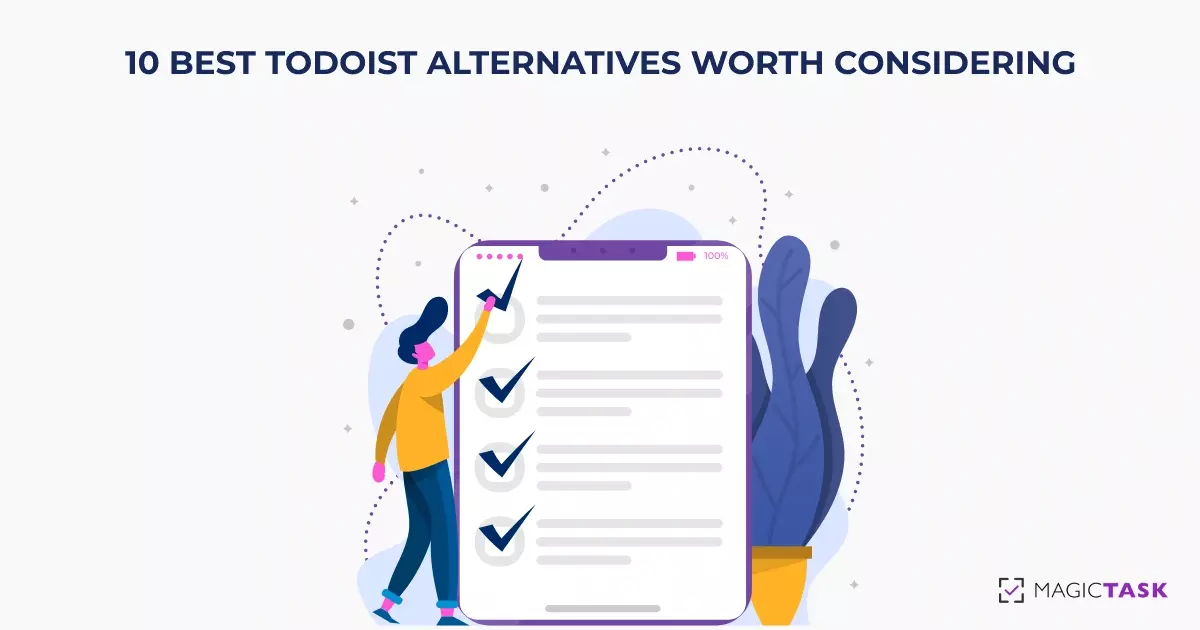 10 Best Todoist Alternatives Worth Considering In 2022
Todoist is a great task management app that has been around for a while. But there are plenty of
Read More

→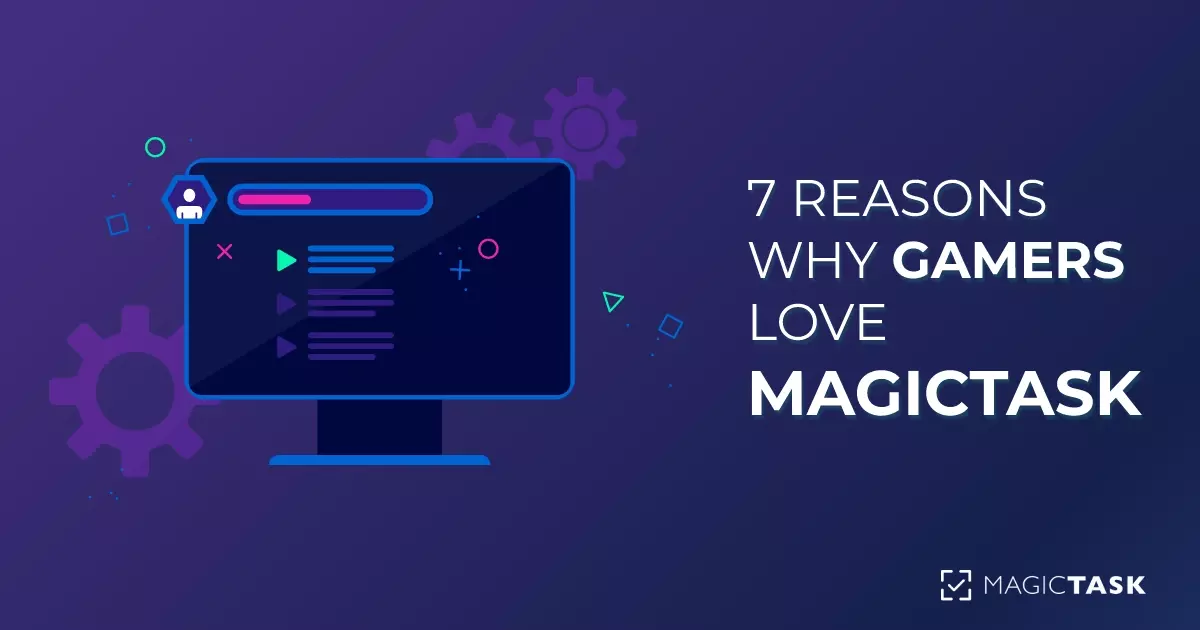 7 Reasons Why Gamers Love Using MagicTask
As a gamer, you're always looking for ways to improve yourself and get ahead of the competition.<
Read More

→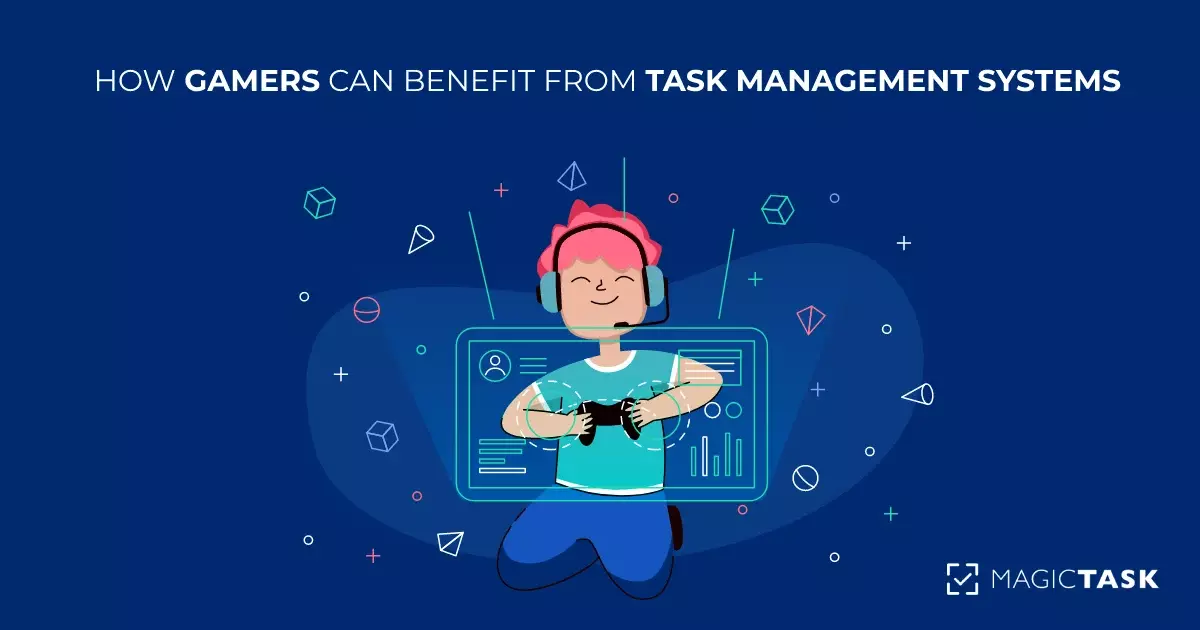 How Gamers Can Benefit from Task Management Systems
Task management systems help individuals or teams keep track of their operations by managing task
Read More

→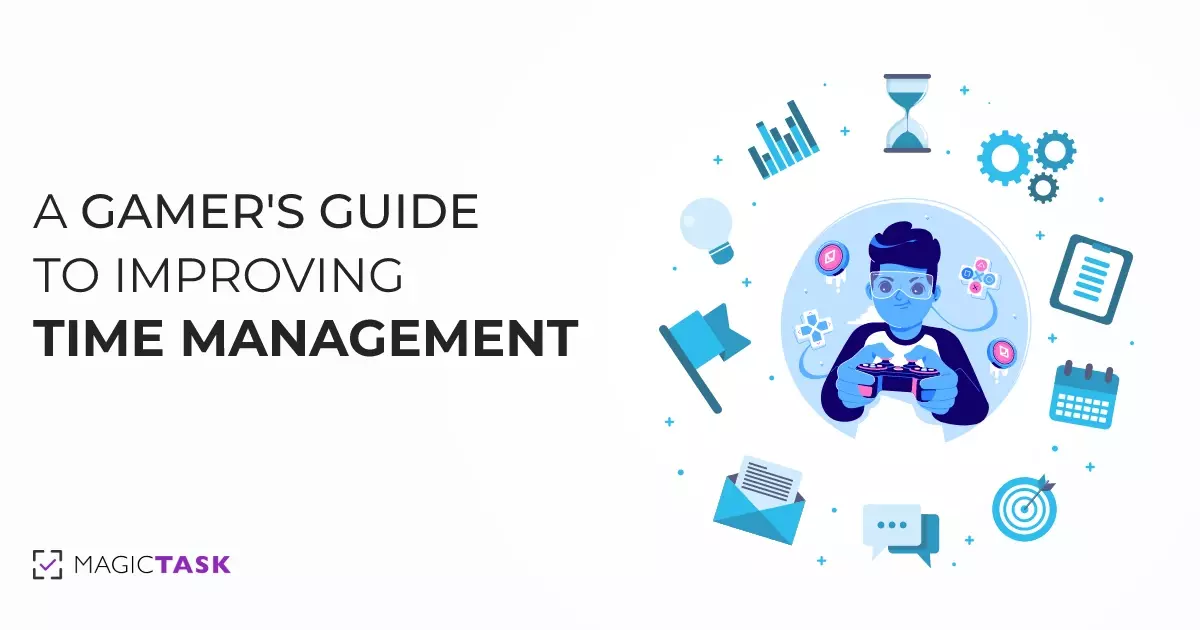 A Gamer's Guide to Improving Time Management
As a gamer, you know that time management is important. After all, you need to be able to juggle
Read More

→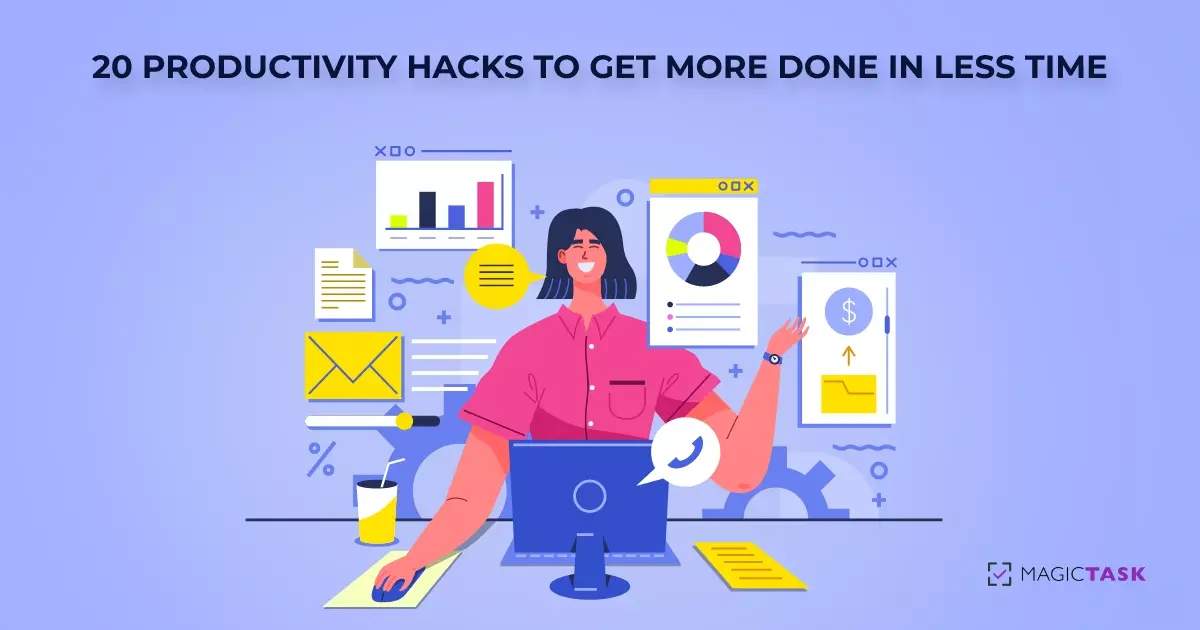 20 Productivity Hacks to Get More Done in Less Time
In today's world, it is essential to be productive. The competition is fierce, and the economy is
Read More

→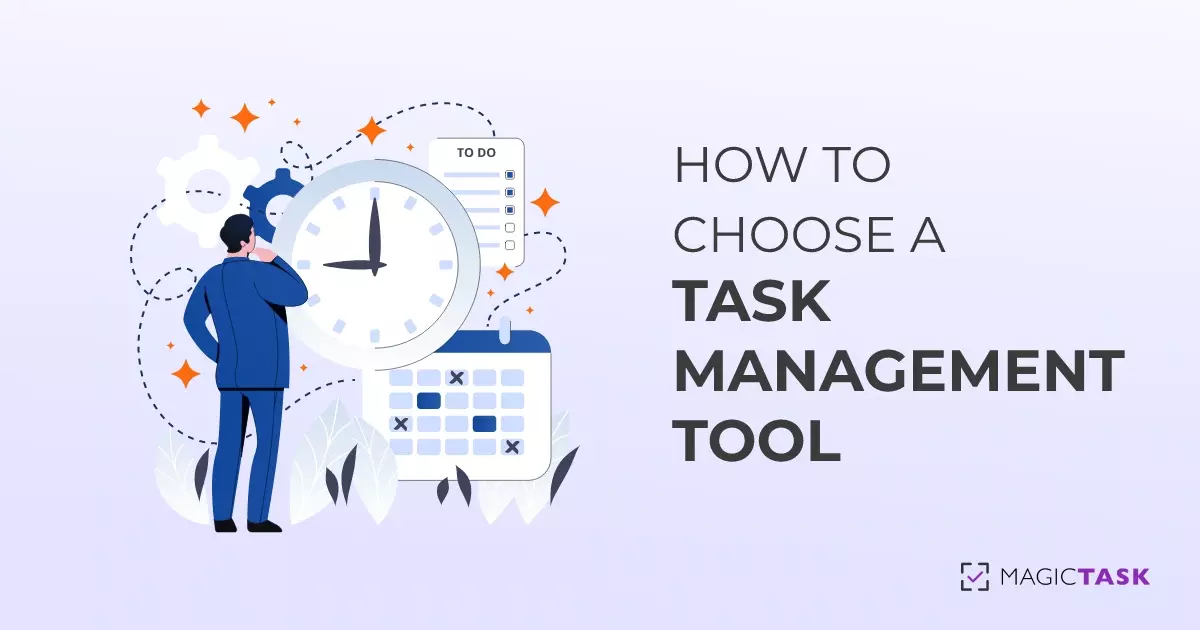 How to Choose A Task Management Tool: A Complete Guide
It can be tough to manage all the tasks you need to do in a day. You may feel like you're always
Read More

→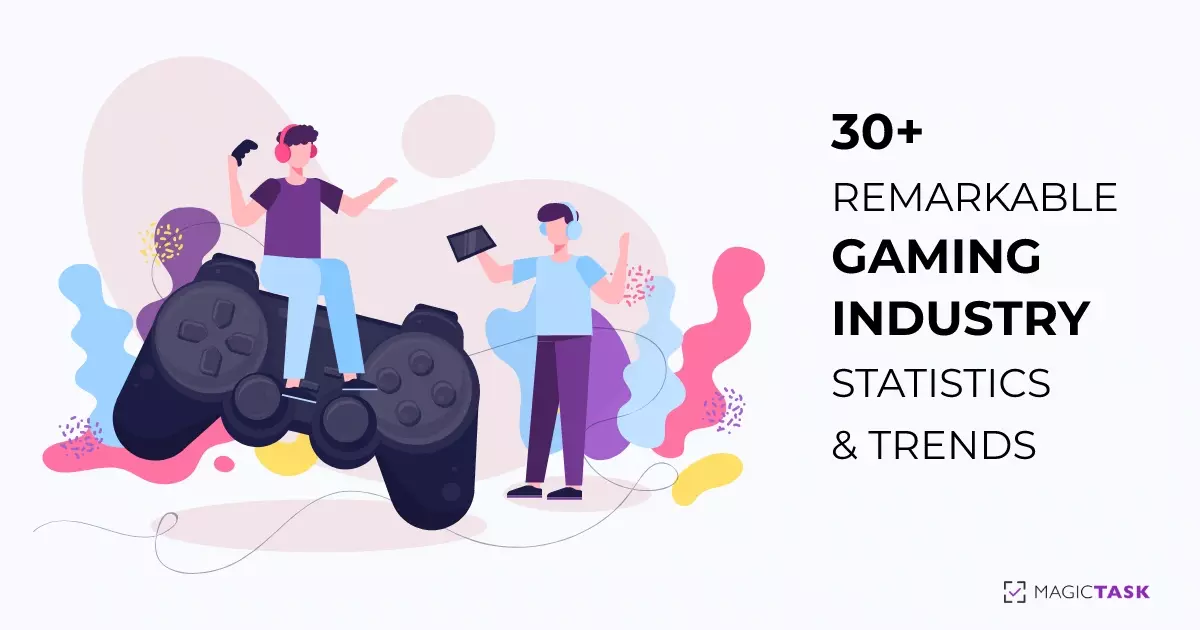 30+ Remarkable Gaming Industry Statistics and Trends for 2022
The gaming industry has been growing steadily over the past few years and shows no signs of slowi
Read More

→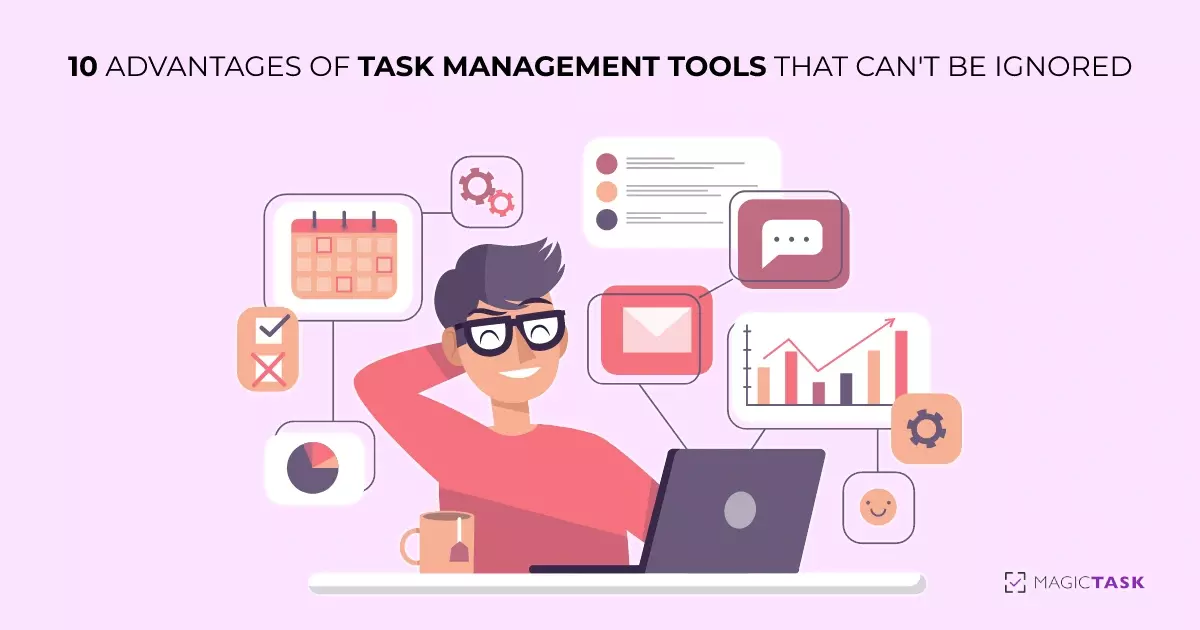 10 Advantages of Task Management Tools that Can't be Ignored
Every manager or individual will understand how difficult it can be to keep track of your tasks a
Read More

→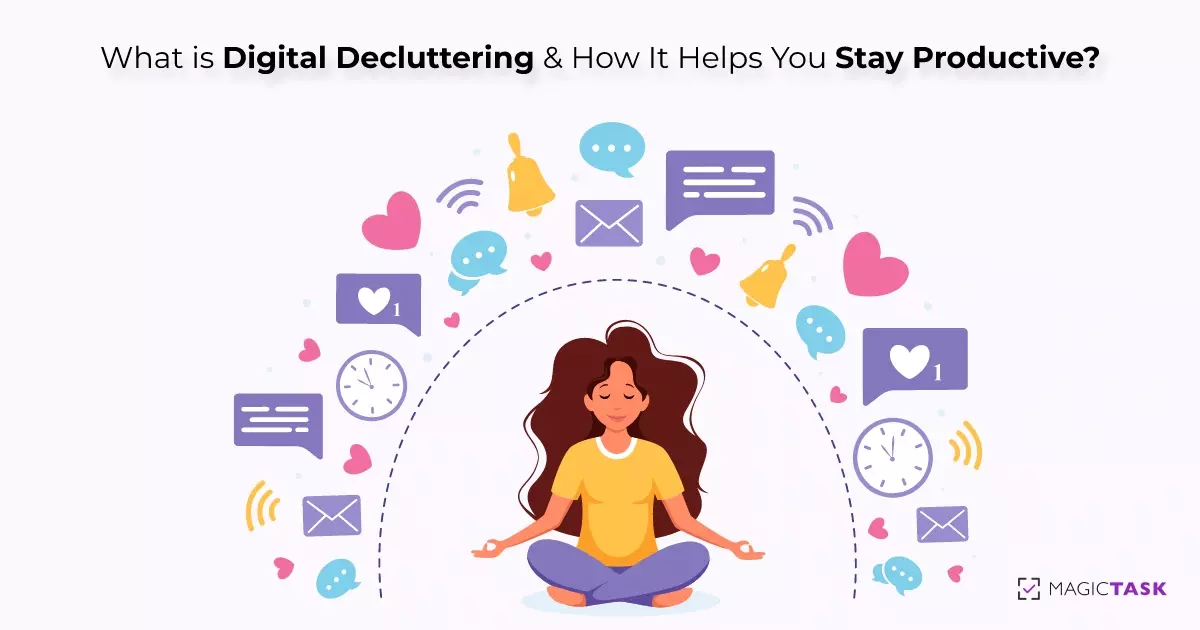 What is Digital Decluttering and How It Helps to Stay Organized and Productive?
Most of us are familiar with the term "clutter." It is that feeling when your home, office, or ev
Read More

→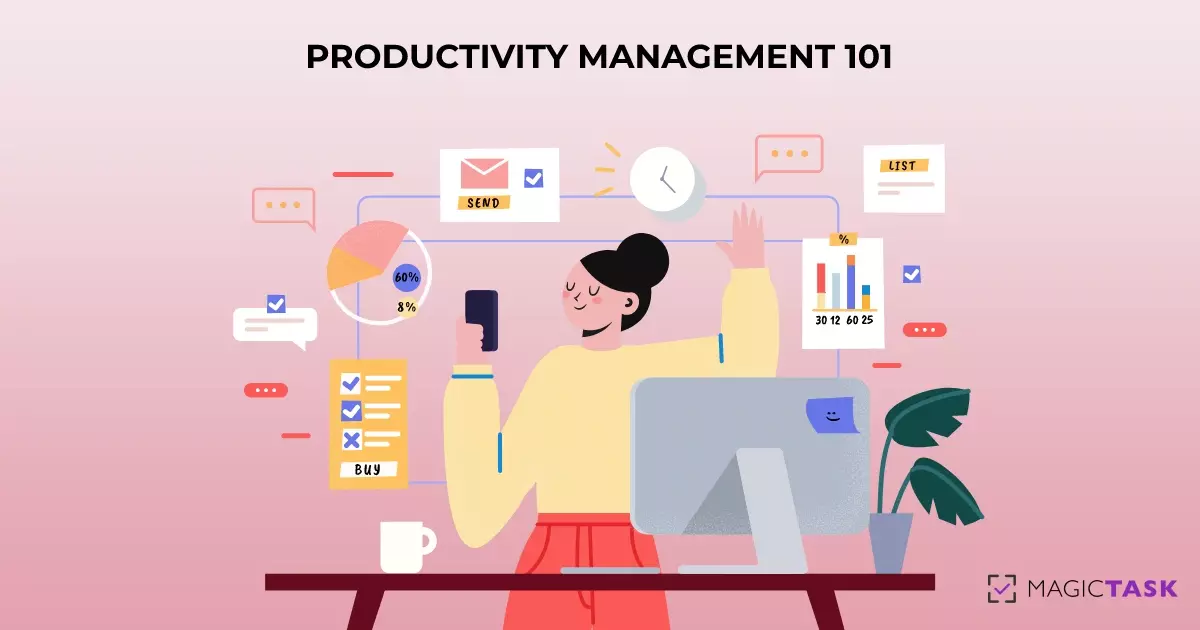 Productivity Management 101: What is It and What It Can Do for You?
There are a few reasons why it is important for a team or a person need to be productive. First,
Read More

→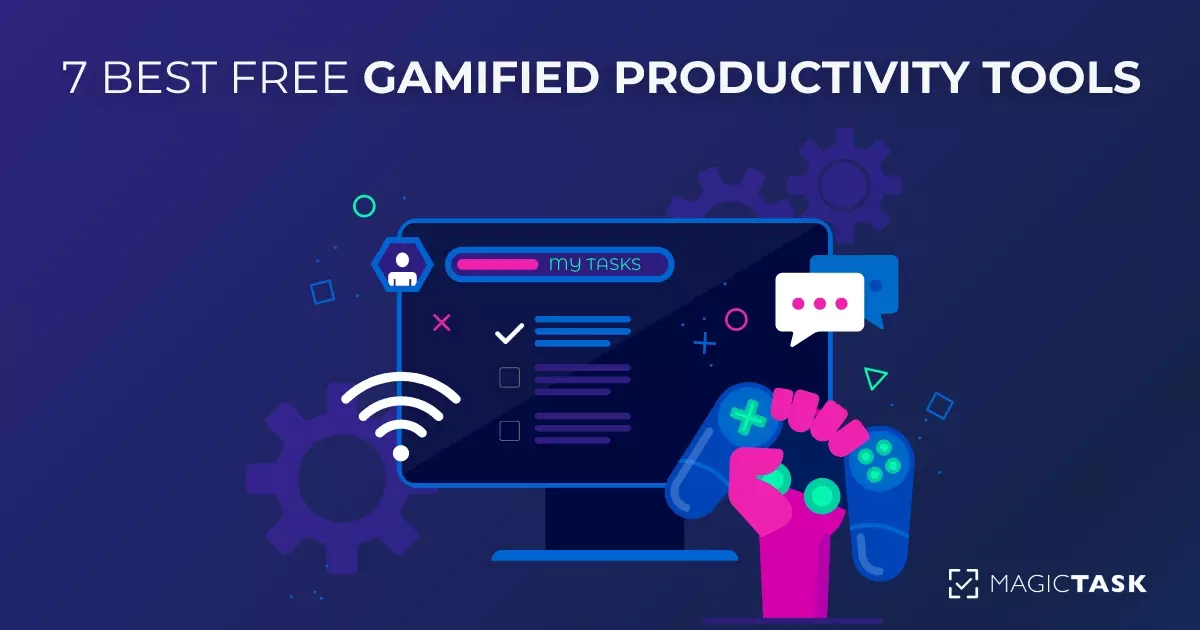 7 Best Free Gamified Productivity Tools You Must Consider in 2022
It's important to keep yourself and your team productive and motivated because it helps the compa
Read More

→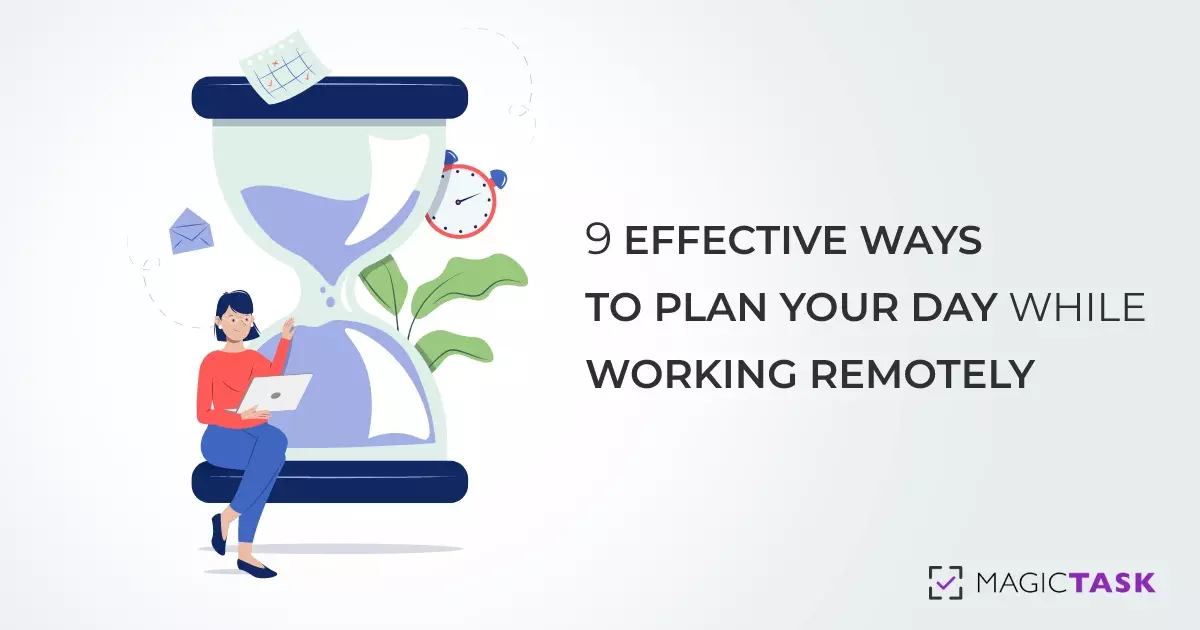 9 Effective Ways to Plan Your Day While Working Remotely
Working remotely can be a great way to have more flexibility in your work schedule, but staying f
Read More

→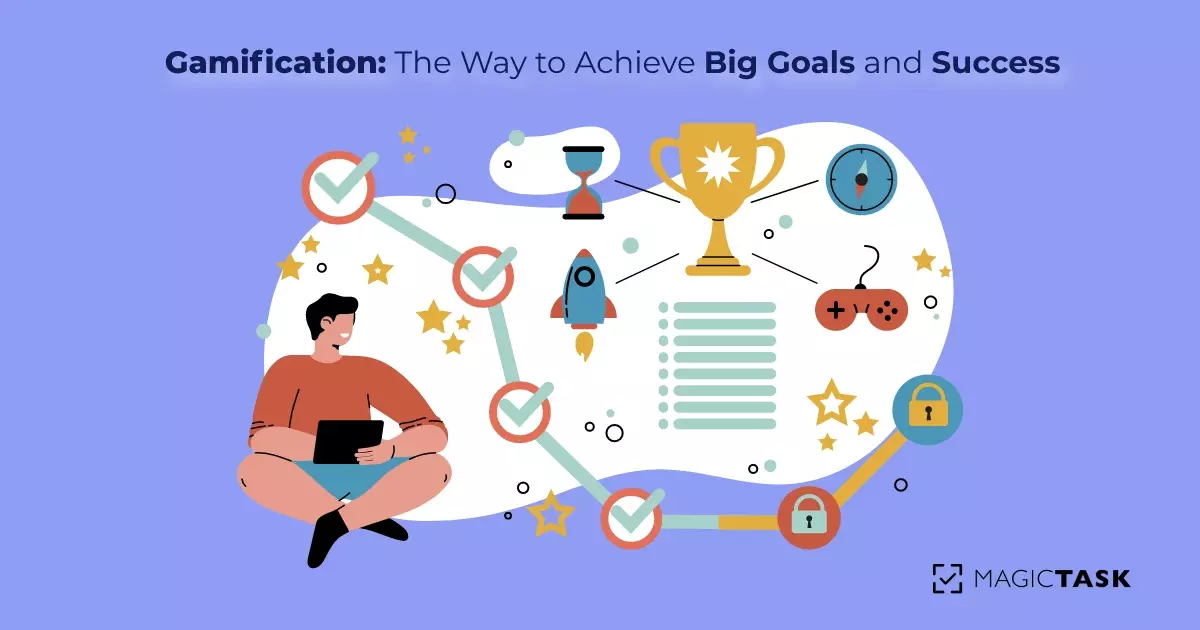 Gamification: The Way to Achieve Big Goals and Success
Most people think of gaming as a waste of time. They couldn't be more wrong. Gamification, the pr
Read More

→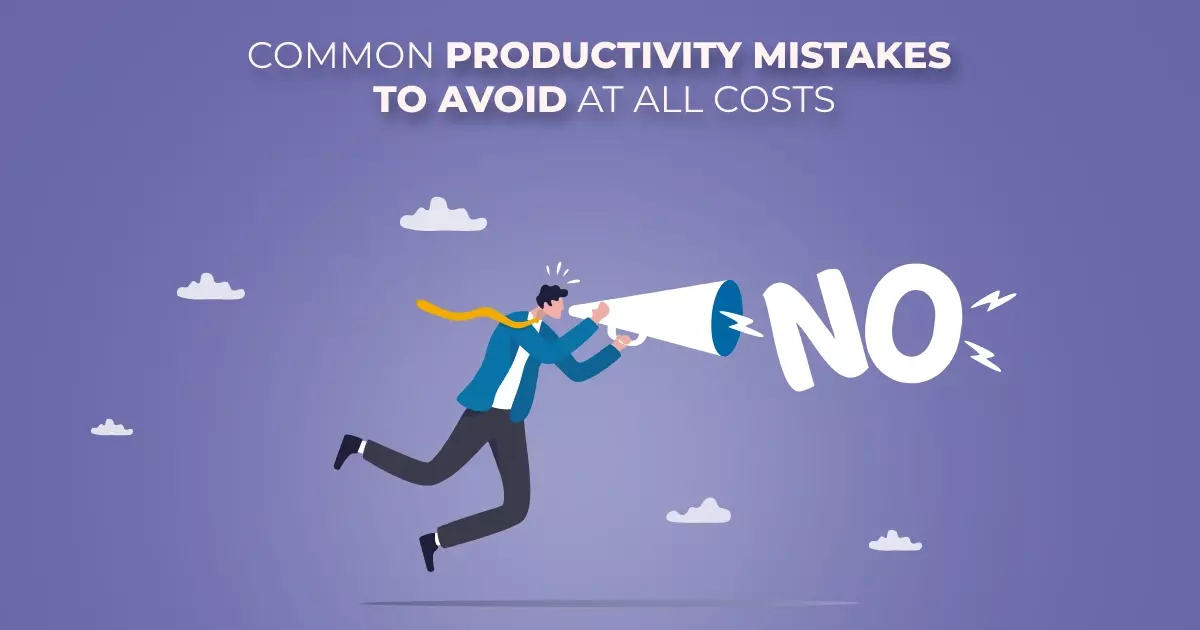 10 Common Productivity Mistakes & How to Avoid Them At All Costs
To be successful, it's important to be productive. But what if you're not very good at being prod
Read More

→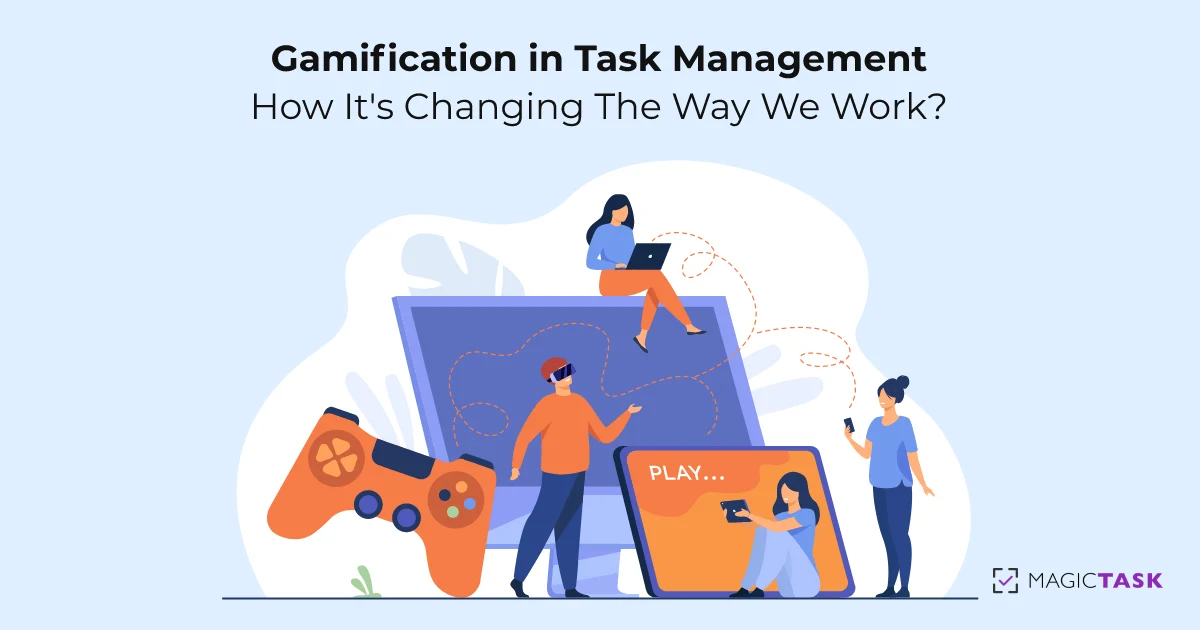 Gamification in Task Management: How It's Changing The Way We Work?
In the world of business, there's always a new buzzword or trend that's taking over. Right now, t
Read More

→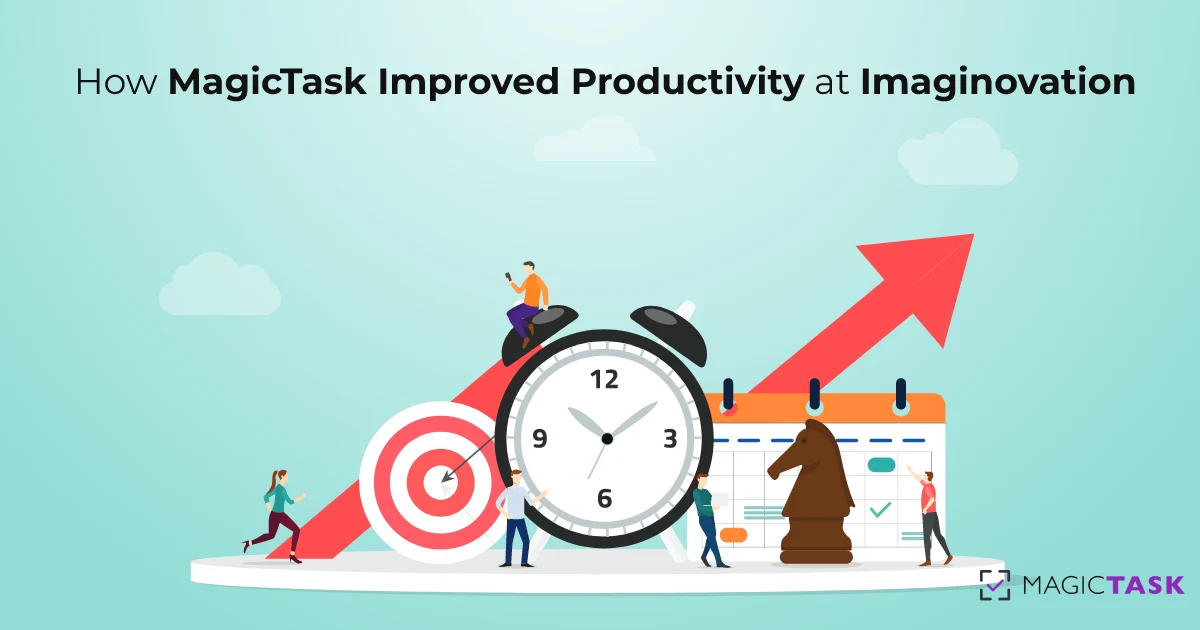 How MagicTask Improved Productivity at Imaginovation
How do I get my team more productive without micromanaging? It is probably one of the most common
Read More

→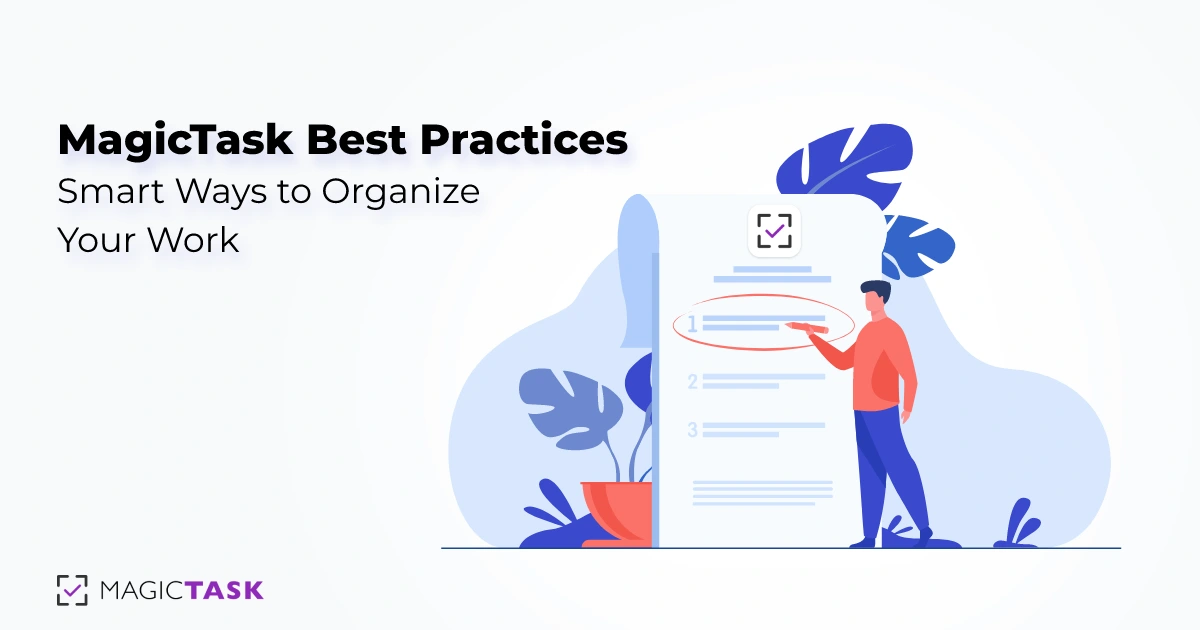 MagicTask Best Practices: Smart Ways to Organize Your Work
Project management tools are only effective when they are actually "used". You need to use these
Read More

→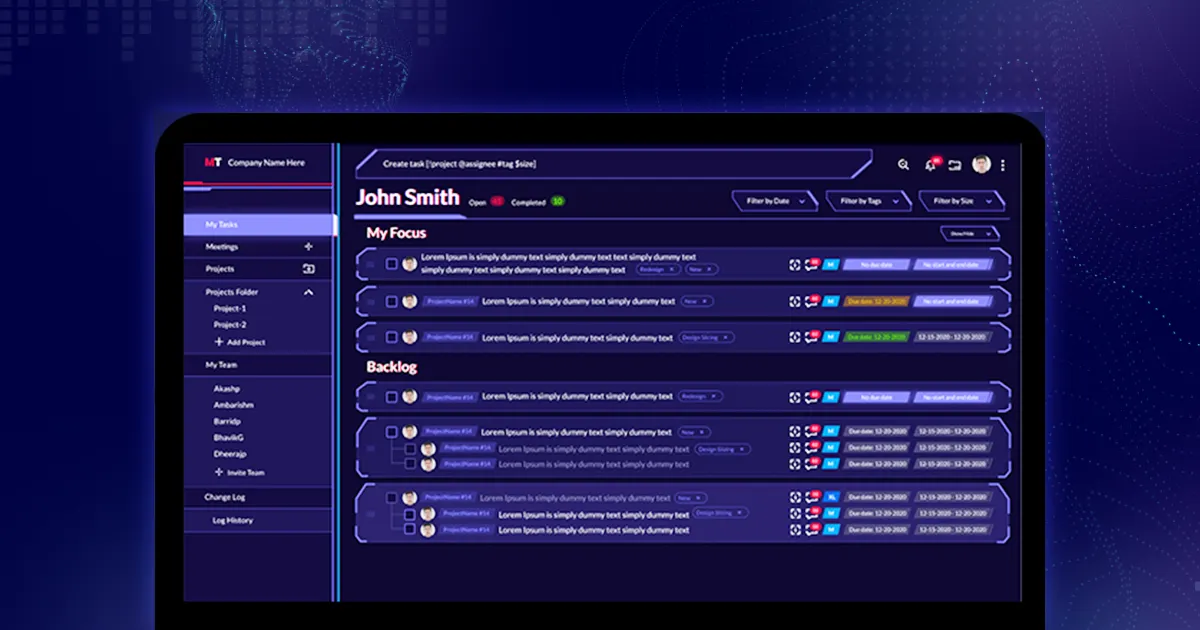 What is MagicTask? Why is it the Best Project Management Platform?
There's nothing like the feeling of accomplishment you get after finishing a task. Sometimes your
Read More

→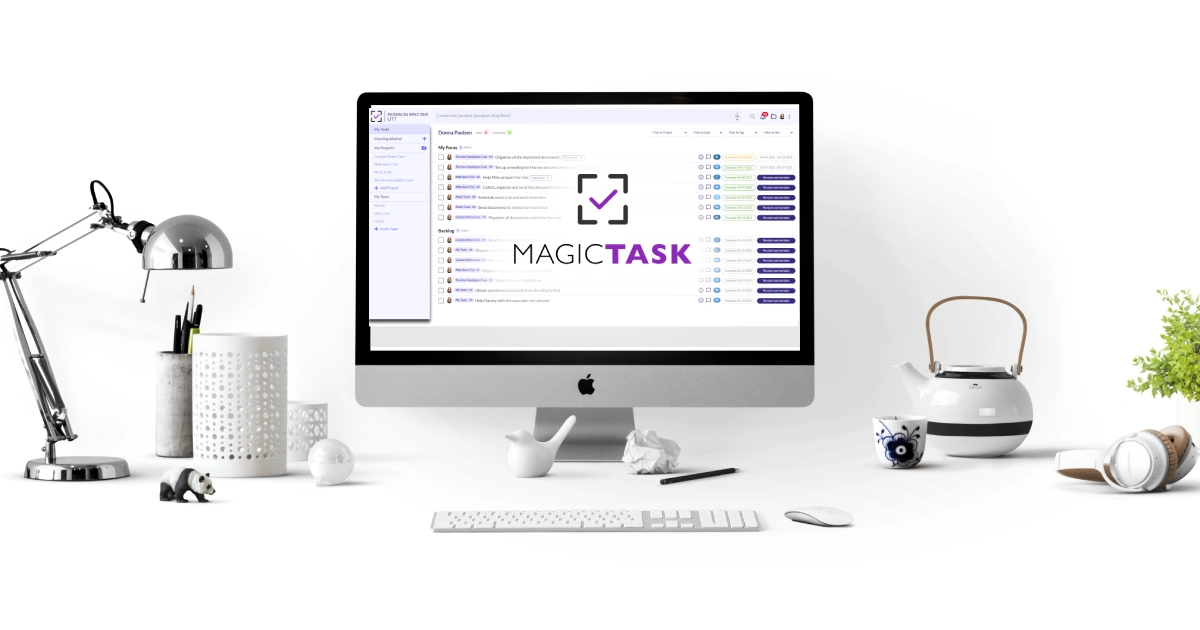 10 Reasons to Use MagicTask Over Other Task Management Tools
What's the best tool to manage your tasks and projects? If you simply Google "task management too
Read More

→