How MagicTask Helps You Manage Tasks in a Fun & Entertaining Way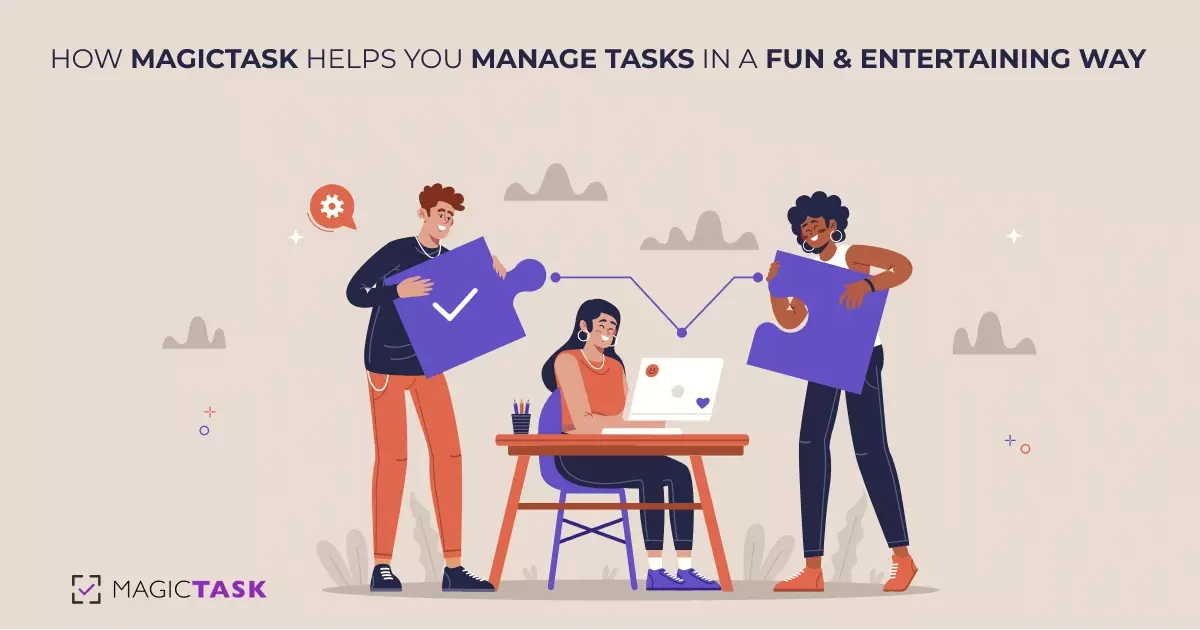 Plenty of task and project management tools promise to make you more productive or efficient. But almost all of them follow a general or traditional theme, and every one of them requires the user to conform to its style of managing the tasks. This is what sets MagicTask apart from the rest of the pack.
MagicTask is a brand-new approach to task management. It was built by analyzing the existing tools and figuring out what works for users and what doesn't.
Unlike other task management tools, it is designed for more than just development teams. And it wasn't designed just to help you go through your tasks as fast as possible; it's made to let you have fun while at it.
How Magictask Make Task Management Fun and Entertaining?
When coming up with MagicTask, its founders wanted a solution that worked for users. They didn't want to create a user base that worked around the solution. They wanted users to look forward to opening MagicTask and completing their tasks.
Here are a few features of MagicTask that make it fun and exciting.
1. It's Easy to Use With a Small Learning Curve
This may not seem like the most MagicTask's most exciting feature. But think about the last time you had to spend hours trying to figure out software or a platform.
There's nothing more frustrating than starting to work with a new solution that's supposed to simplify your projects, and you have to watch a Youtube tutorial to figure out how it works. While designing MagicTask, the team wanted to avoid just that. MagicTask is made to get you going the moment you sign up.
The team built MagicTask from the ground up to be modern and exciting. But they also made it to be familiar. The interface is easy to figure out, and so is creating tasks, and projects, inviting teammates, and just about every aspect of the platform.
Unlike most task management platforms, MagicTask was designed to work with different styles of working. It's made to augment users' workflow without forcing them to stick to a defined pattern. For instance, some users prefer working in a 'hyperfocus' mode - focusing on one task at the moment and moving on to the next.
Some like planning out their entire day before they get started and then checking them off the list one by one. MagicTask lets users work how they're used to, the way they're most productive.
2. It Simplifies Communication Across Your Team
Accessible communication makes work less stressful. When your team can easily understand each other, you can spend more time working and less time talking. MagicTask makes it easy to communicate different tasks and projects with your teammates.
When you want your teammate to do something, you can create a task and put all the details there. You can add reference materials, screenshots, and anything else they may need within the task itself. You can also set the due dates and priority for the task and assign the task to your team.
If your team have any update or questions on the tasks assigned to them, they can leave a comment there. The relevant person can then answer them within the task itself. This approach improves clarity within the team.
You can avoid a lot of back and forth in group chats and calls. The team can also avoid scrolling through chats to get the details of an assignment. It would also make sure that the team won't forget them either.
3. Theme Marketplace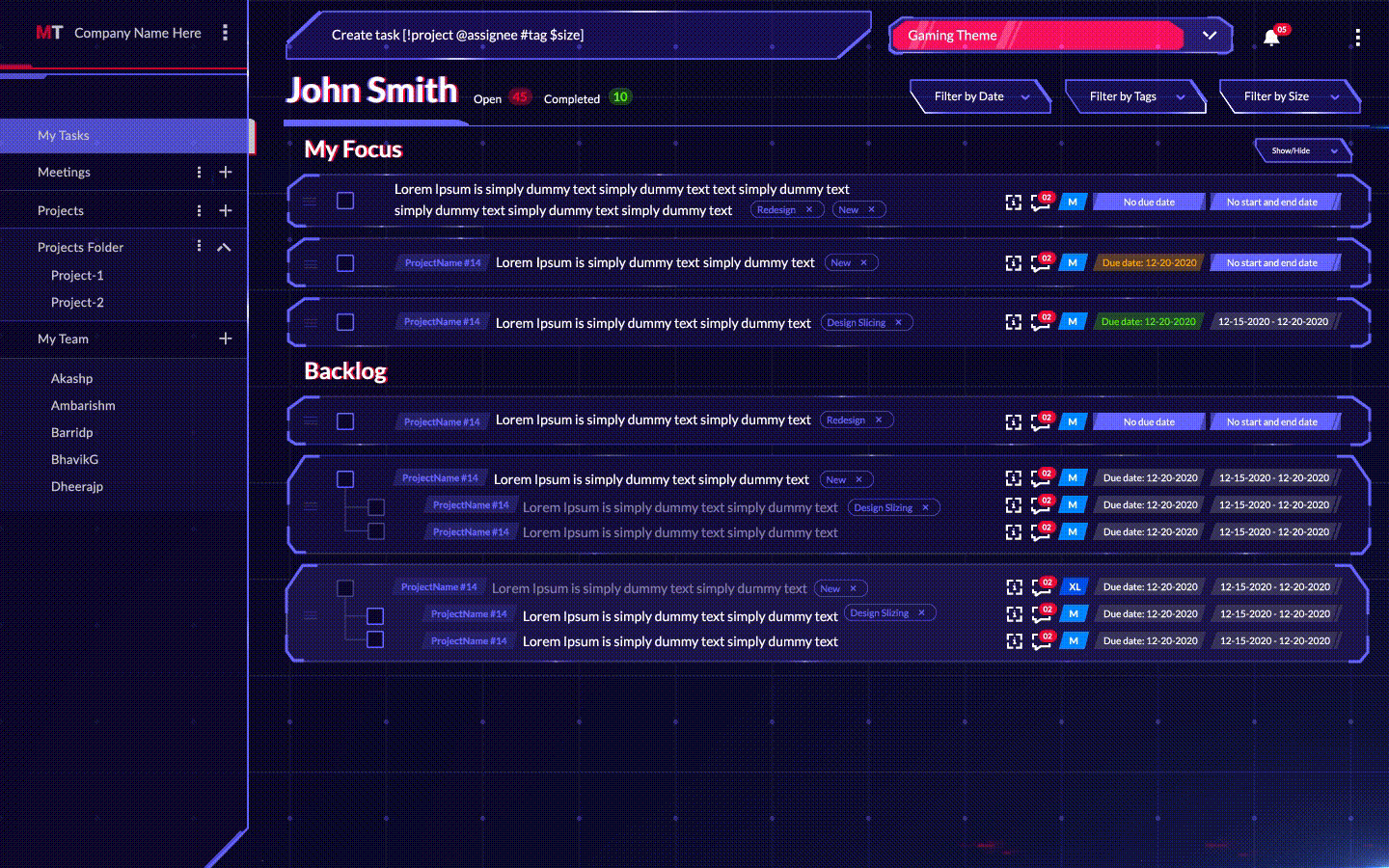 When using MagicTask, you don't have to be stuck using the same interface all day, every day. MagicTask has a fun and exciting theme marketplace with which you can completely transform your workspace. Each theme changes the look and feel of your workspace. They essentially give you a brand-new experience - without affecting your tasks or projects.
As of now, MagicTask has around eight themes, each with its own UI. There's a clean theme that looks just like any other software - if you want a simplistic approach. If you prefer dark mode, there's a True Black theme or a Purple Haze if you want to keep it funky. If you wish to switch things up further, there are also Arcade, Gaming, Glitch, and Futuristic City themes.
MagicTask team is continuously working on new themes to keep things exciting. These themes aren't unlimited; each is available only for limited users. When you buy a new theme, you'll get a card with a number denoting how many users had got the theme before you did. For example, if you were the tenth person to buy the theme, your card would show the number ten.
The themes on MagicTask aren't static; as you use them and complete more tasks, you'll level up your themes unlocking more features and effects.
These themes help keep task management exciting on MagicTask.
4. Compete With Your Team as Well as Other Users
We're all familiar with how leaderboards can make you more productive. It brings out the competitive spirit in you. If you're working alongside a team, it motivates everyone to put their best foot forward and complete their tasks as quickly as possible.
MagicTask has built-in gamification that rewards users with points as they complete tasks. The system bases the rewards on a proprietary algorithm. The admins don't have to worry about creating a system that offers proportional rewards.
As users complete more tasks, the system will reward them with more points allowing them to level up and unlock new themes.
Even if you are using MagicTask to manage your personal or business tasks, you can still use the gamification features. MagicTasks lets users compete with the rest of the global user base. It comes with a leaderboard that shows where you stand among your team and other users worldwide.
It's a known fact that we want to be rewarded for our efforts. Ideally, the instant we complete a task. With MagicTask, you can automatically motivate and reward your team members for a job well done - with no effort.
5. It Clears Your Mind and Reduces Your Stress
You can't have much fun going through your tasks if you have a lot of thoughts running across your mind. If you're worried about pending tasks or need to remember an important appointment, you can't focus on the task at hand. MagicTask is built to throw just about any random thought in your head into an organized system.
The more tasks or reminders you have in your head, the more distracted you will be. It will be like trying to keep the tea from spilling out of a full cup while walking across a busy street. It will take all your energy, and you may still spill a few drops. You'll be stressed the whole way and may still forget to do a couple of tasks.
With Magic Task, you'll essentially be pouring your tea into a big flask. If you want to add references to a particular project, drop them into MagicTask and forget about it. If you have appointments or deadlines, just set them up on MagicTask and focus on what you're working on now. MagicTask gives you the confidence to dance across the street, knowing that your tea is safe inside the flask. It lets you have fun knowing that you do not forget anything.
You can stop worrying by adding your ideas, thoughts, references, tasks, appointments, and reminders to MagicTask. You can enjoy what you're doing and ace that.
6. Animations and Sound Effects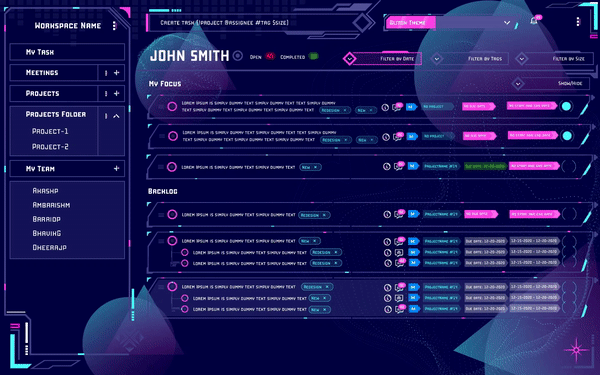 When we are working on a project or a task, we'll mostly be looking at results in the long term. If you're working on a social media post for your company, you'd be looking at customer acquisition in the long run. If you're writing a page or a section of a book, you'll be looking for returns once the book is published. But it's not easy to get through your task picturing potential gains in the future. A round of applause every once in a while can help you through.
While MagicTask can't get you a pat on the back from your boss, it can commend you every time you complete a task. The platform has fun and exciting animations and sound effects that go off every time you complete a task.
Each theme has animations and effects that make you feel like you're playing a game and not preparing the budget or clearing the invoices. Every theme has background music that plays when you open the app.
The platform plays a sound effect when you move through the menus, create a task, or even reorder the tasks. The idea is to make your daily work life more fun and exciting instead of the usual monotonous routine.
Make Work, Feel Like Play With MagicTask
MagicTask is centered around the user. The team is continuously collecting user feedback to understand what works for them and what doesn't. The solution empowers users with different working styles and task management approaches instead of limiting themselves to just one.
With its gamification features, MagicTask pushes users to be their most productive selves. It makes the tasks of personal and professional lives more fun and exciting. Your team will be excited to use it instead of being forced to.
Check out MagicTask - it's free and will change your perspective toward task management.
similar blogs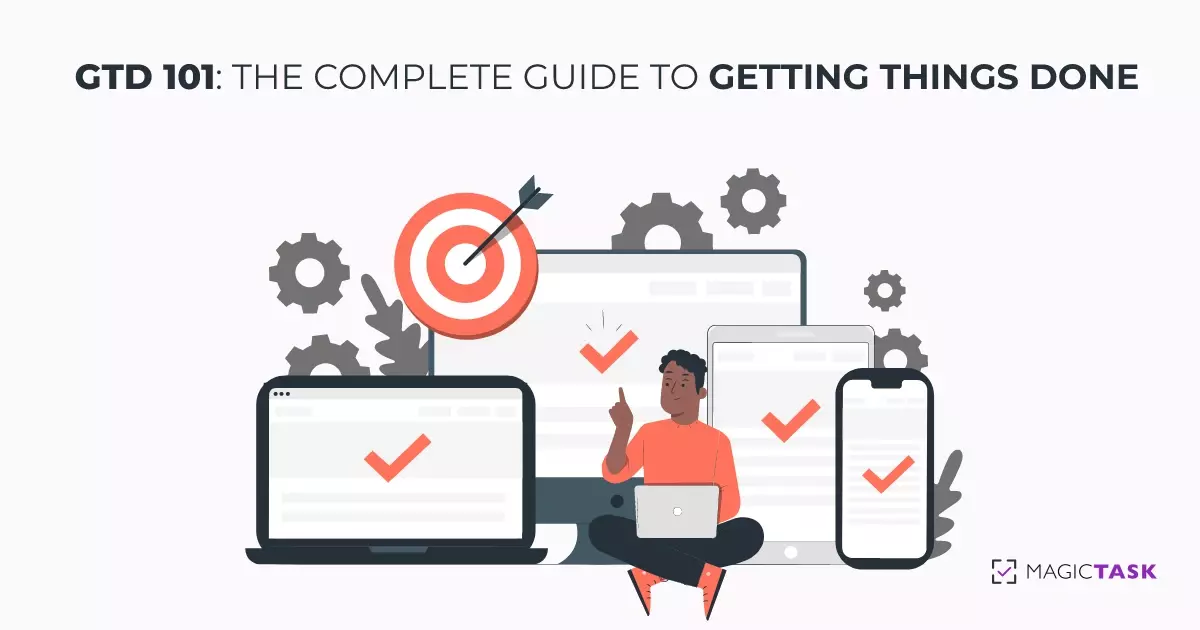 GTD 101: The Complete Guide to Getting Things Done
Having to face many tasks alone can be a massive Read More→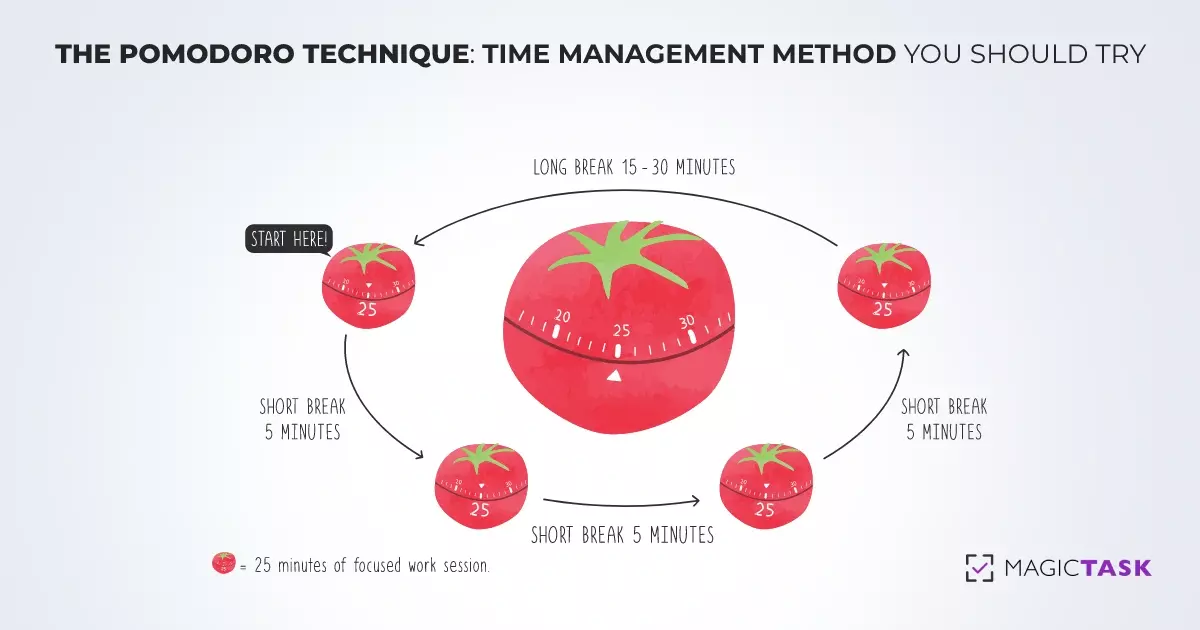 The Pomodoro Technique: Time Management Method You Should Try
Organizations and researchers have been exploring Read More→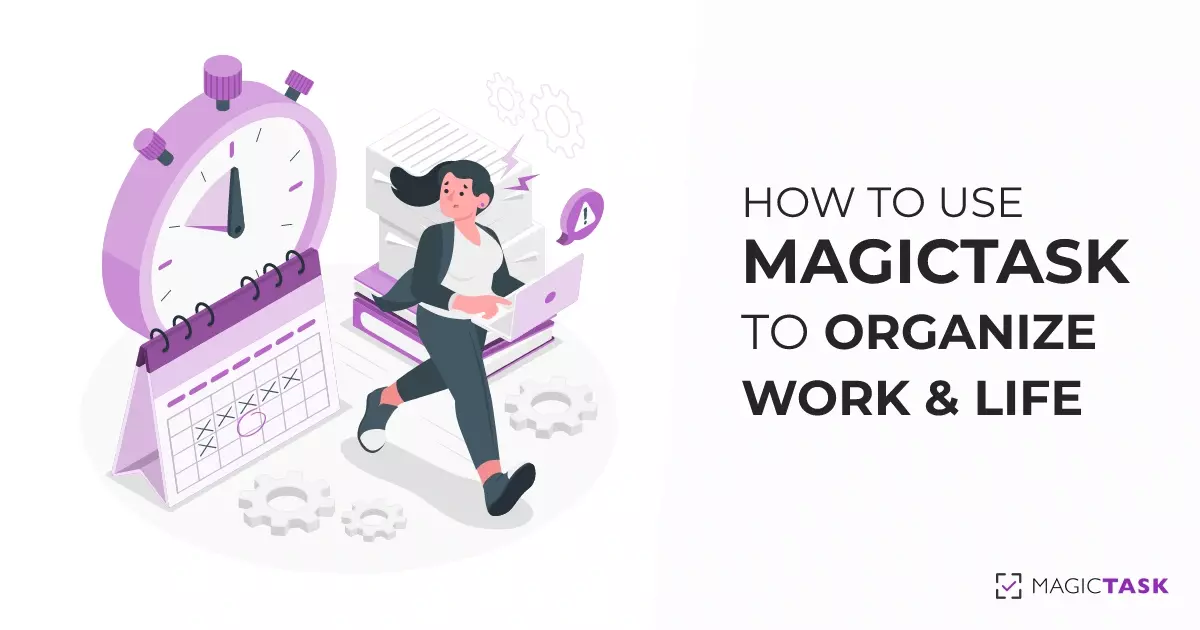 How to Use MagicTask to Organize Work and Life
Task management is not easy. The years of effort organizations across the world have put into dev
Read More

→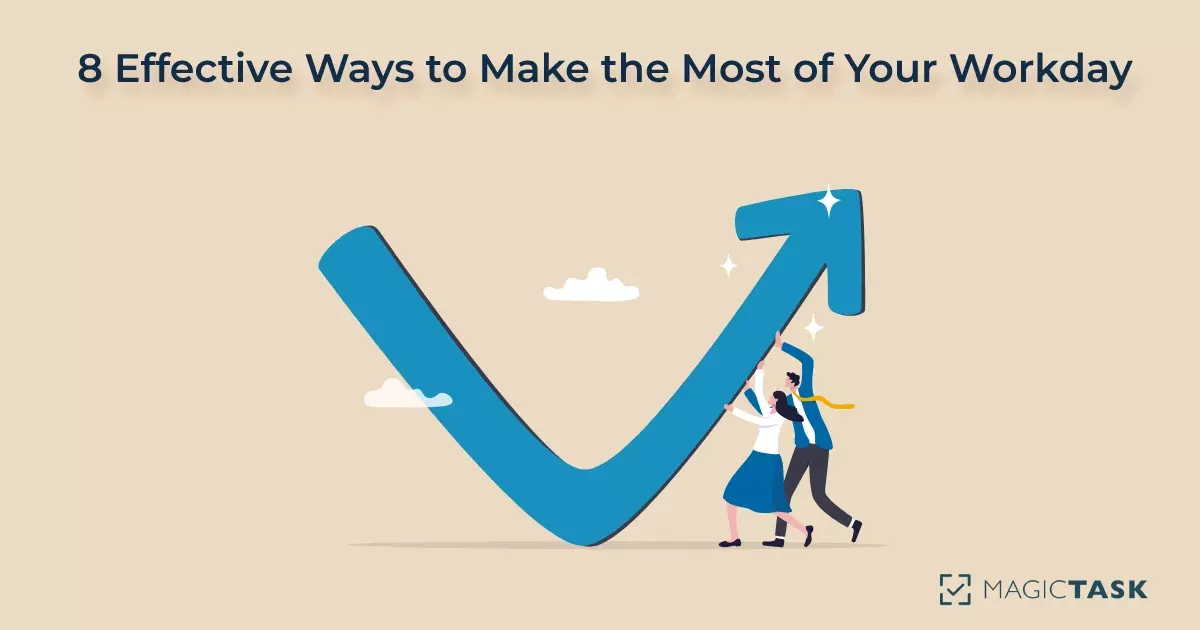 8 Effective Ways to Make the Most of Your Workday
Most studies indicate that across all industries employees are productive for less than 60% of th
Read More

→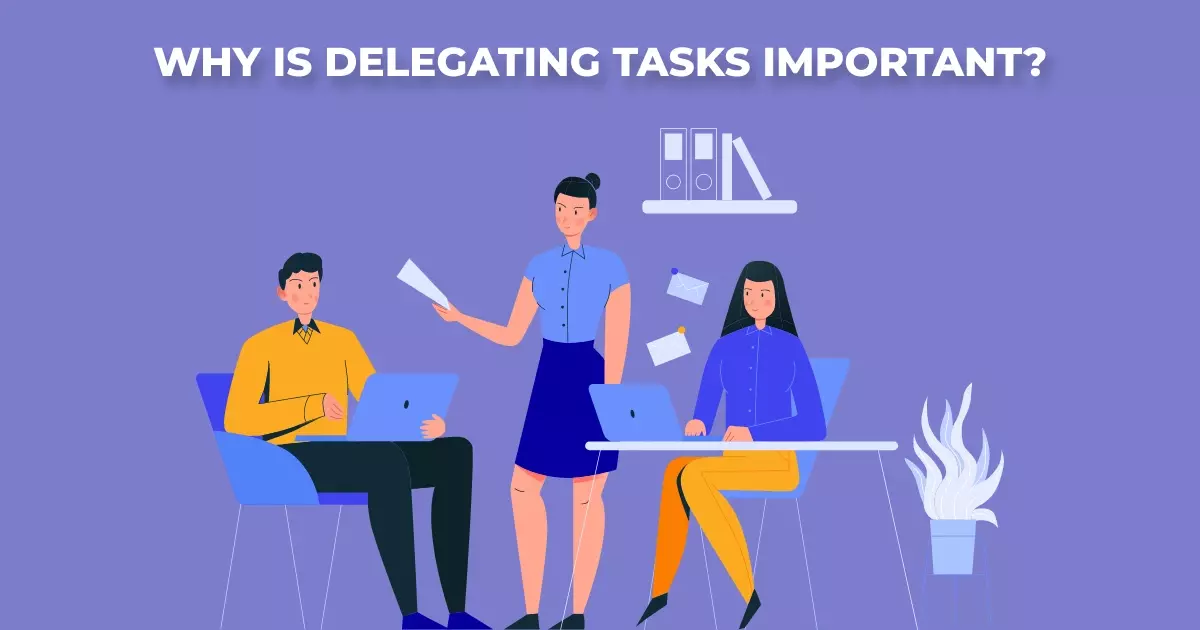 Why is Delegating Tasks Important and How to Do It Effectively?
Efficient project management is one of the key skills that professionals in almost all industries
Read More

→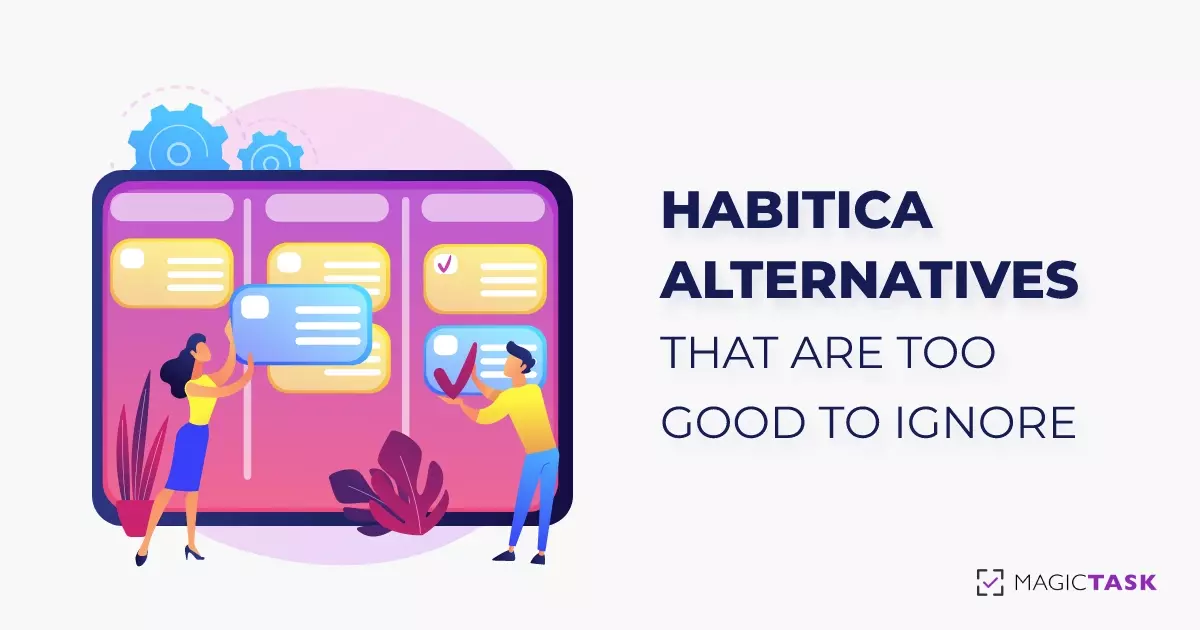 7 Habitica Alternatives That Are Too Good To Ignore
We all know that feeling. We're sitting at our desks, staring at a blank computer screen or a dau
Read More

→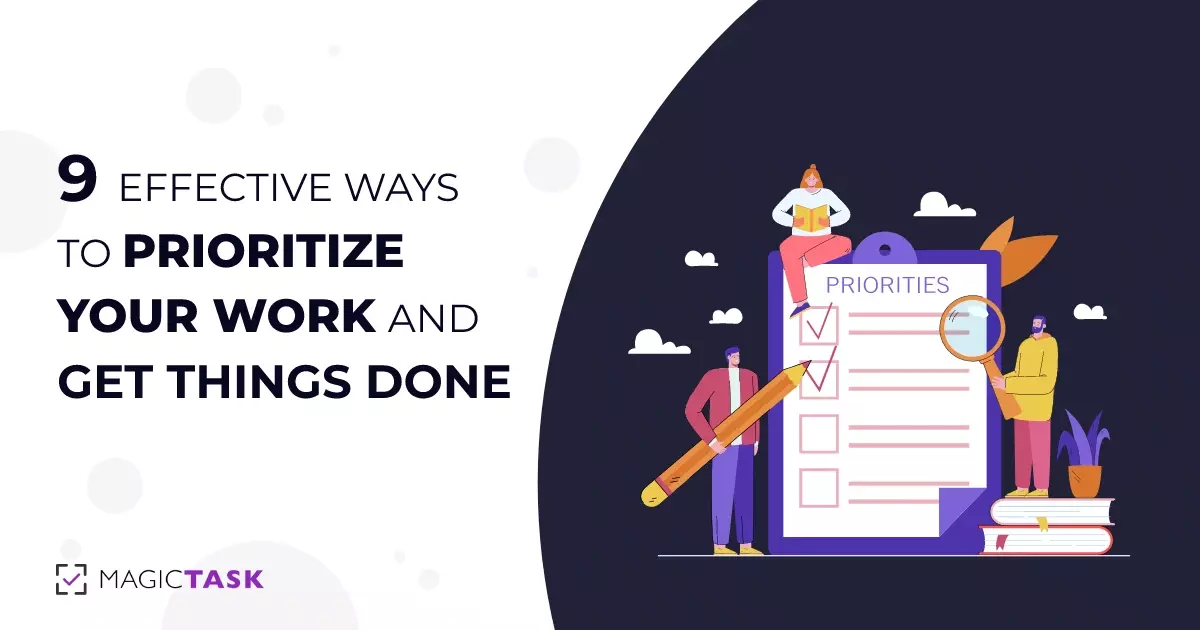 9 Effective Ways to Prioritize Your Work and Get Things Done
When it comes to getting things done, many people find themselves struggling to stay focused and
Read More

→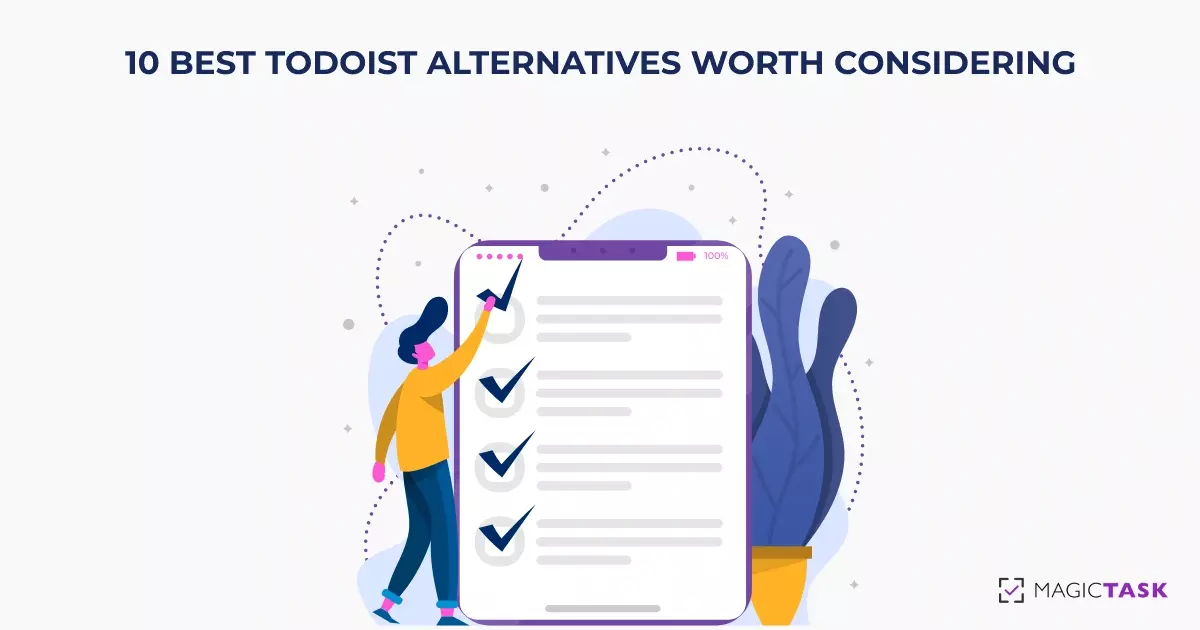 10 Best Todoist Alternatives Worth Considering In 2022
Todoist is a great task management app that has been around for a while. But there are plenty of
Read More

→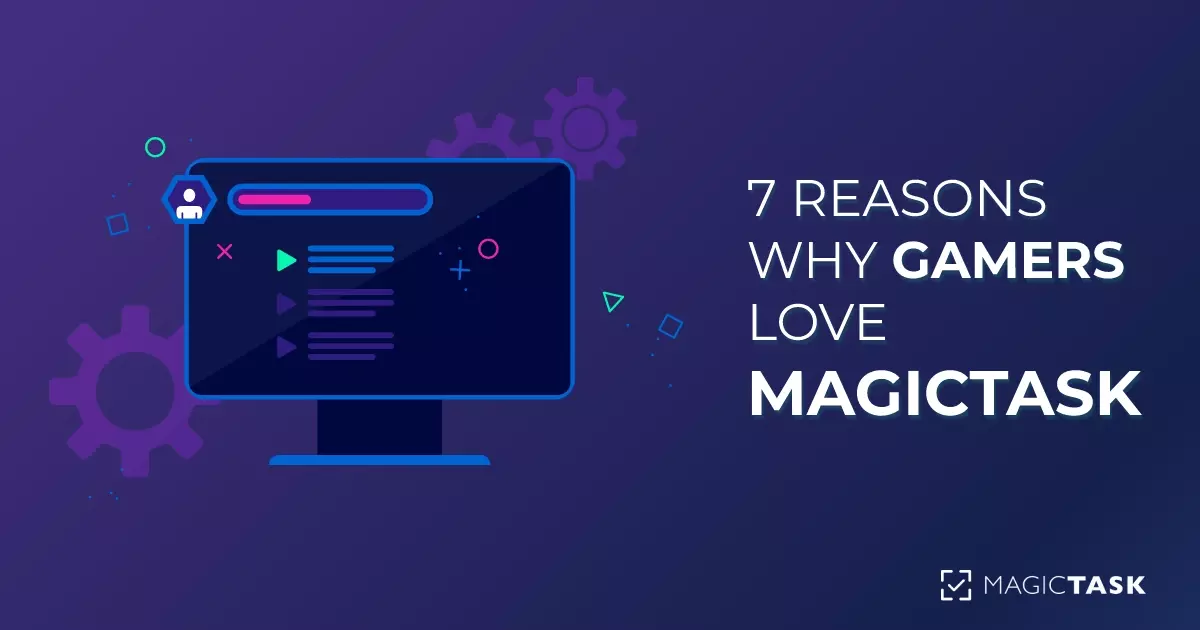 7 Reasons Why Gamers Love Using MagicTask
As a gamer, you're always looking for ways to improve yourself and get ahead of the competition.<
Read More

→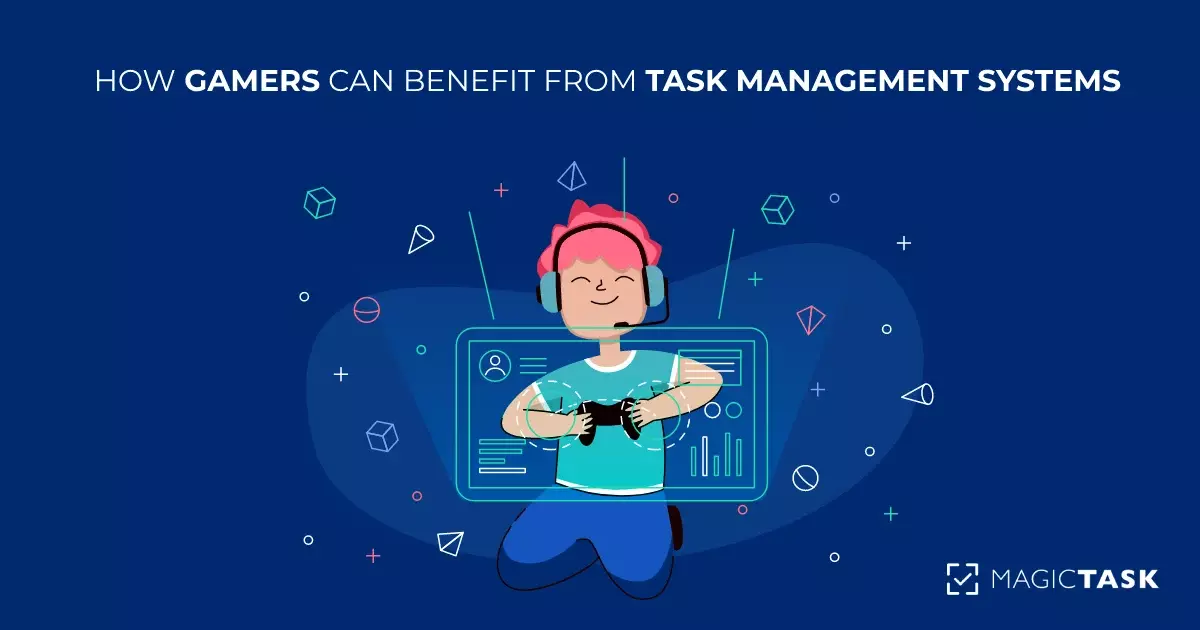 How Gamers Can Benefit from Task Management Systems
Task management systems help individuals or teams keep track of their operations by managing task
Read More

→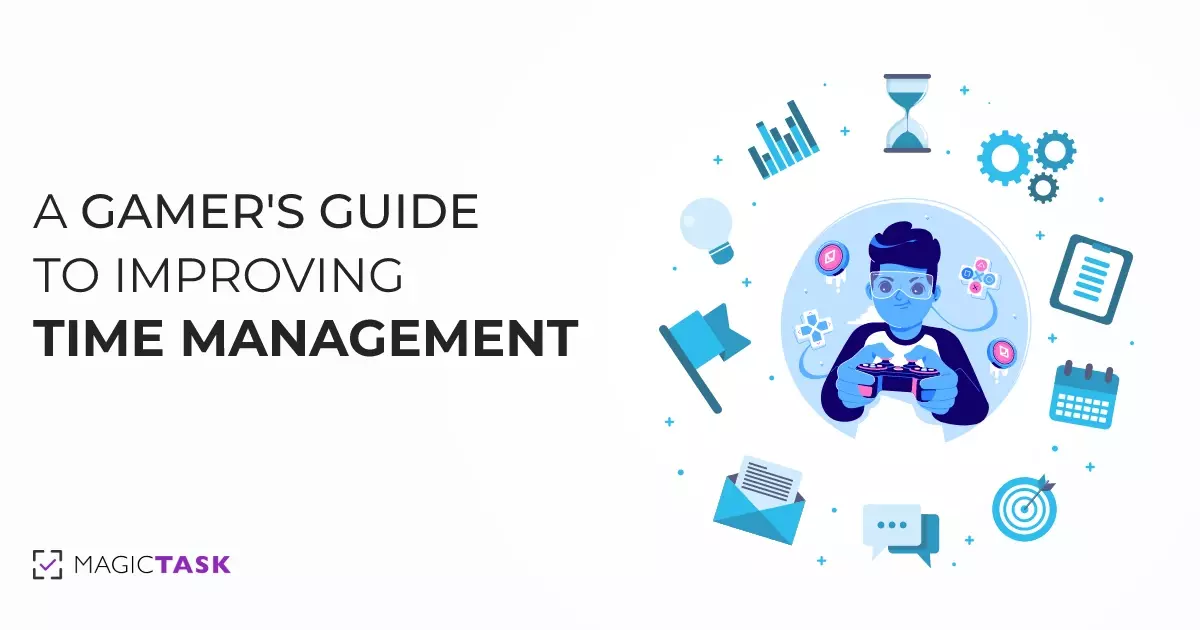 A Gamer's Guide to Improving Time Management
As a gamer, you know that time management is important. After all, you need to be able to juggle
Read More

→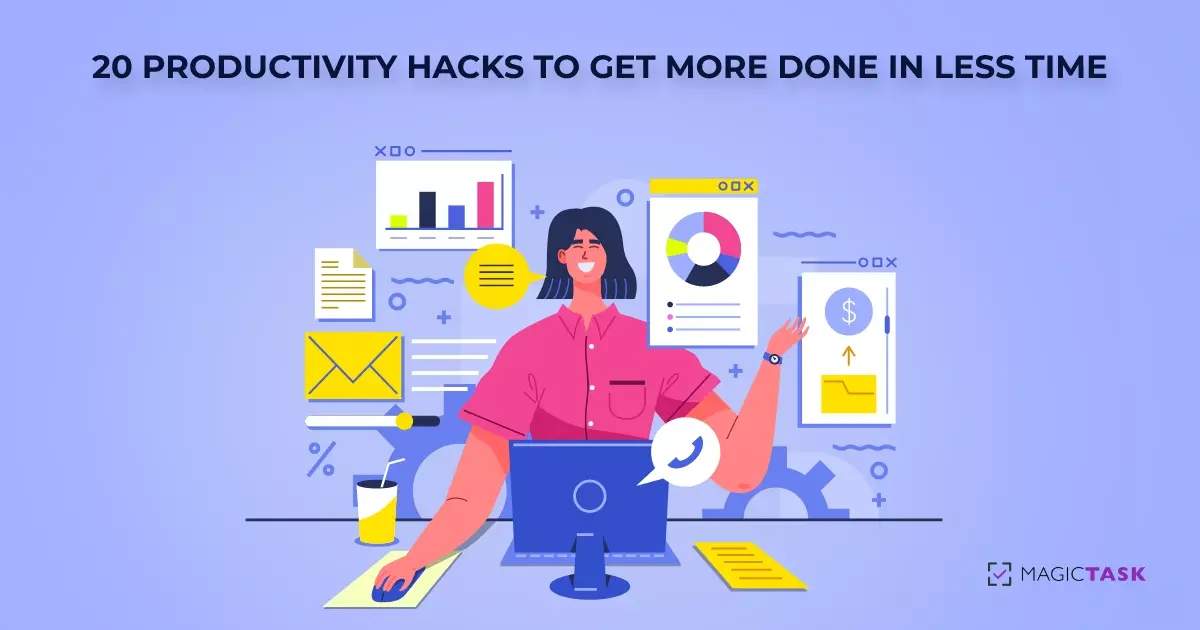 20 Productivity Hacks to Get More Done in Less Time
In today's world, it is essential to be productive. The competition is fierce, and the economy is
Read More

→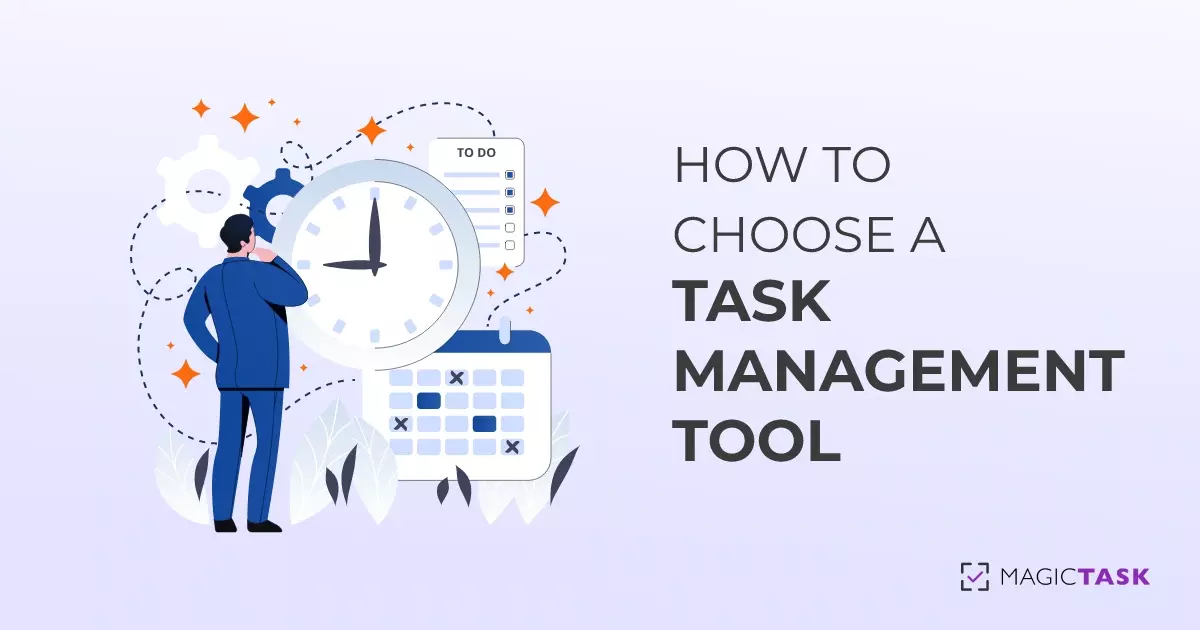 How to Choose A Task Management Tool: A Complete Guide
It can be tough to manage all the tasks you need to do in a day. You may feel like you're always
Read More

→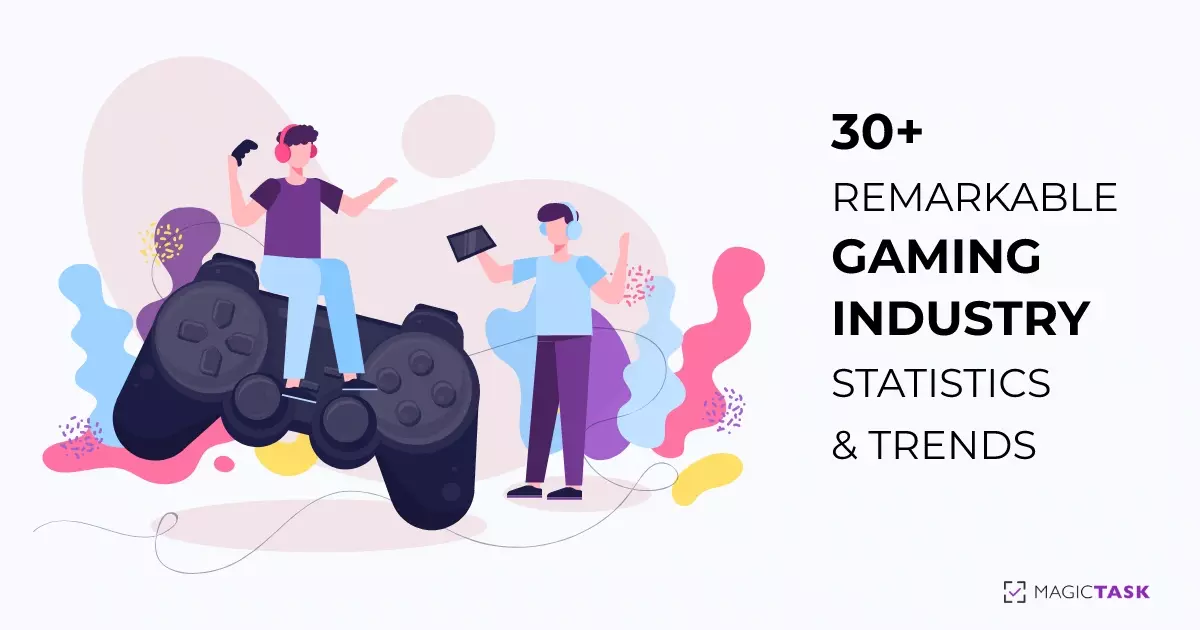 30+ Remarkable Gaming Industry Statistics and Trends for 2022
The gaming industry has been growing steadily over the past few years and shows no signs of slowi
Read More

→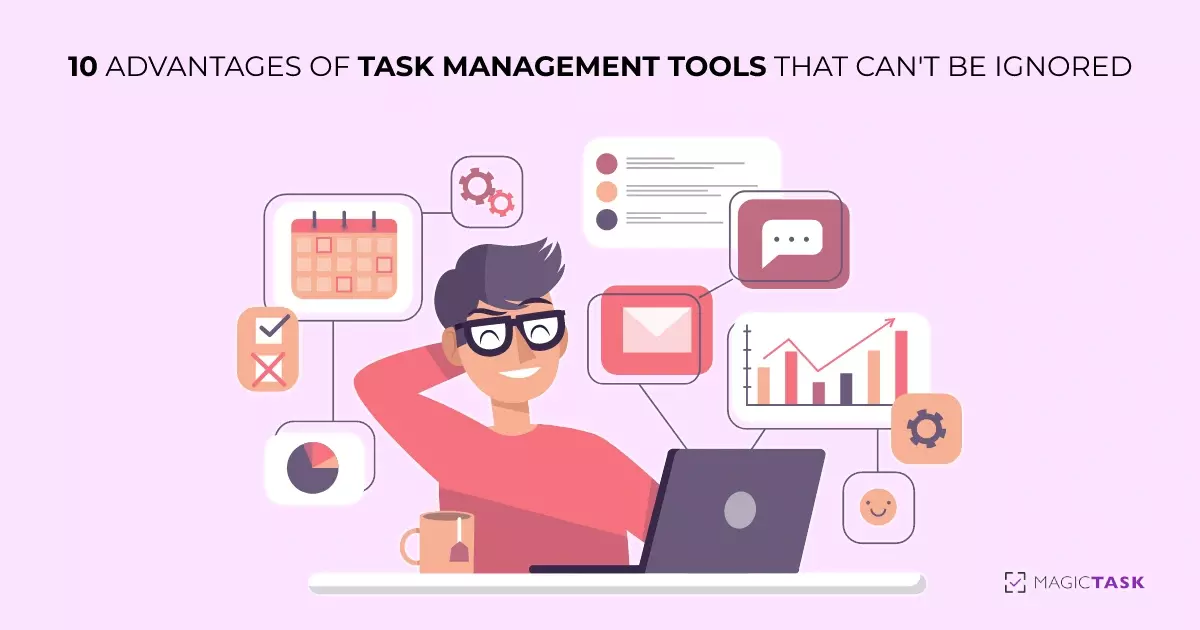 10 Advantages of Task Management Tools that Can't be Ignored
Every manager or individual will understand how difficult it can be to keep track of your tasks a
Read More

→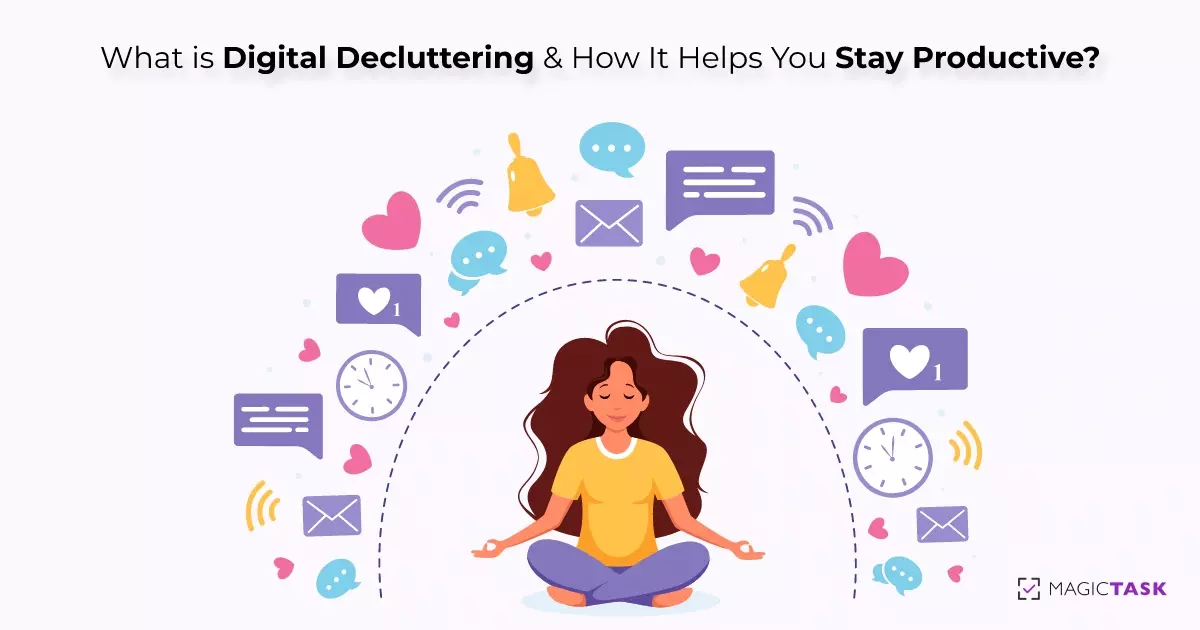 What is Digital Decluttering and How It Helps to Stay Organized and Productive?
Most of us are familiar with the term "clutter." It is that feeling when your home, office, or ev
Read More

→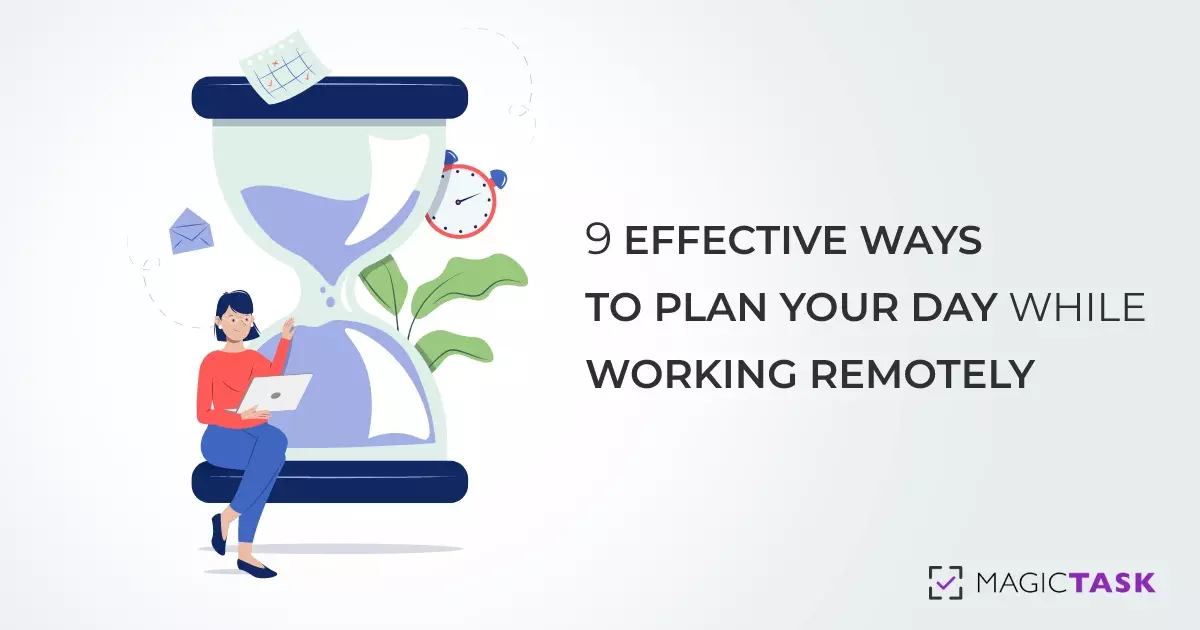 9 Effective Ways to Plan Your Day While Working Remotely
Working remotely can be a great way to have more flexibility in your work schedule, but staying f
Read More

→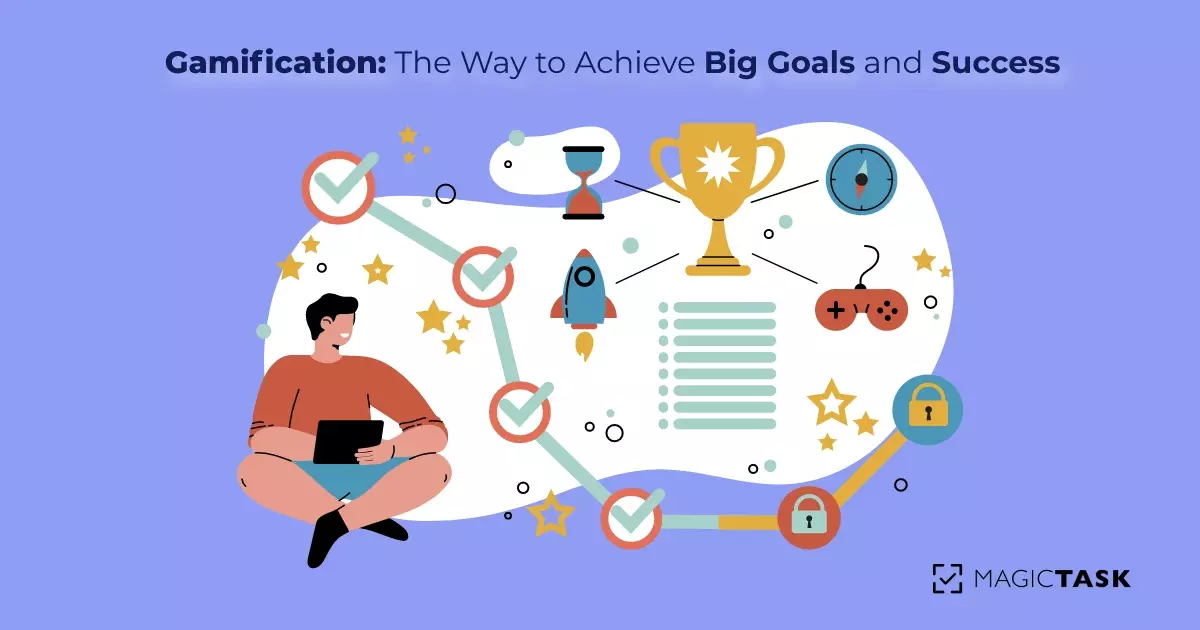 Gamification: The Way to Achieve Big Goals and Success
Most people think of gaming as a waste of time. They couldn't be more wrong. Gamification, the pr
Read More

→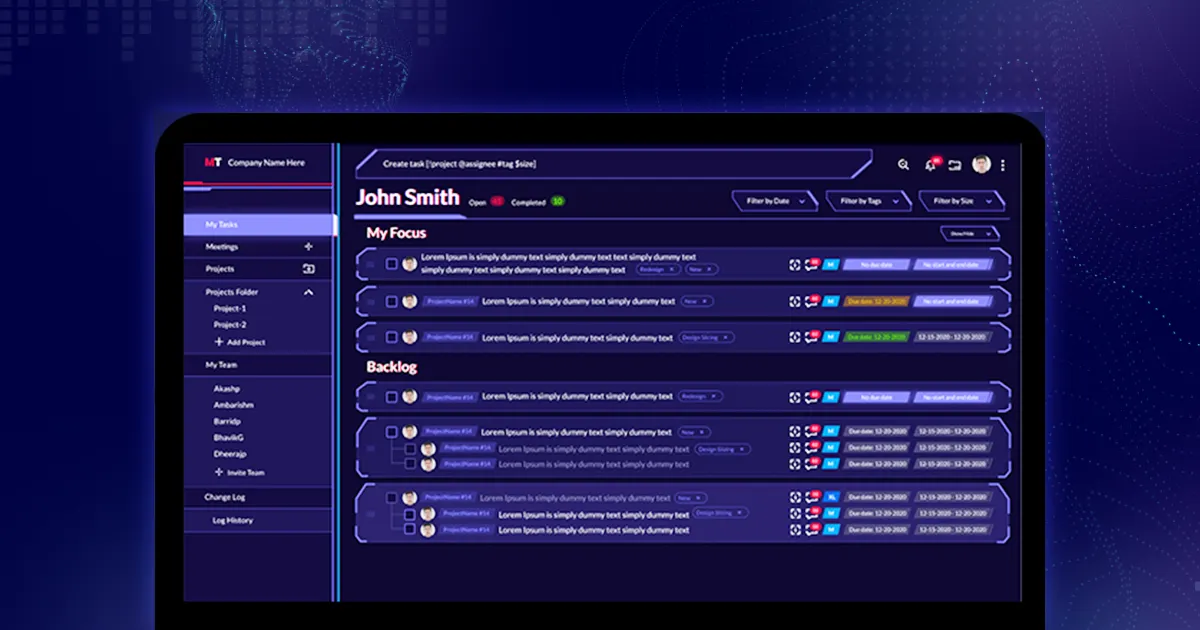 What is MagicTask? Why is it the Best Project Management Platform?
There's nothing like the feeling of accomplishment you get after finishing a task. Sometimes your
Read More

→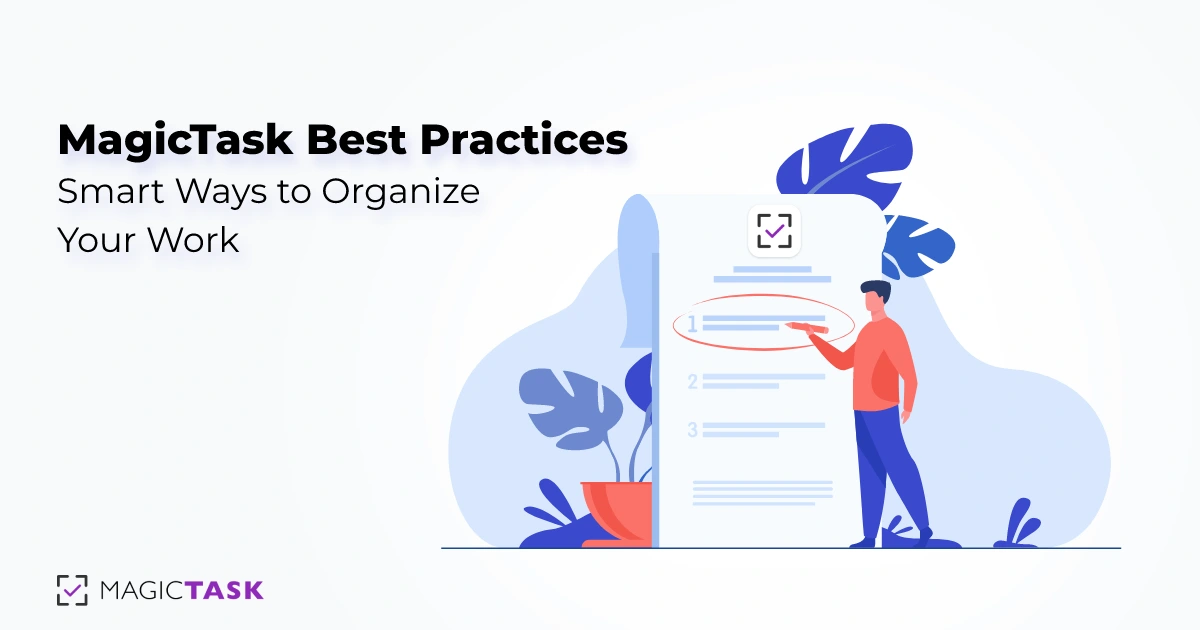 MagicTask Best Practices: Smart Ways to Organize Your Work
Project management tools are only effective when they are actually "used". You need to use these
Read More

→