How Gamers Can Benefit from Task Management Systems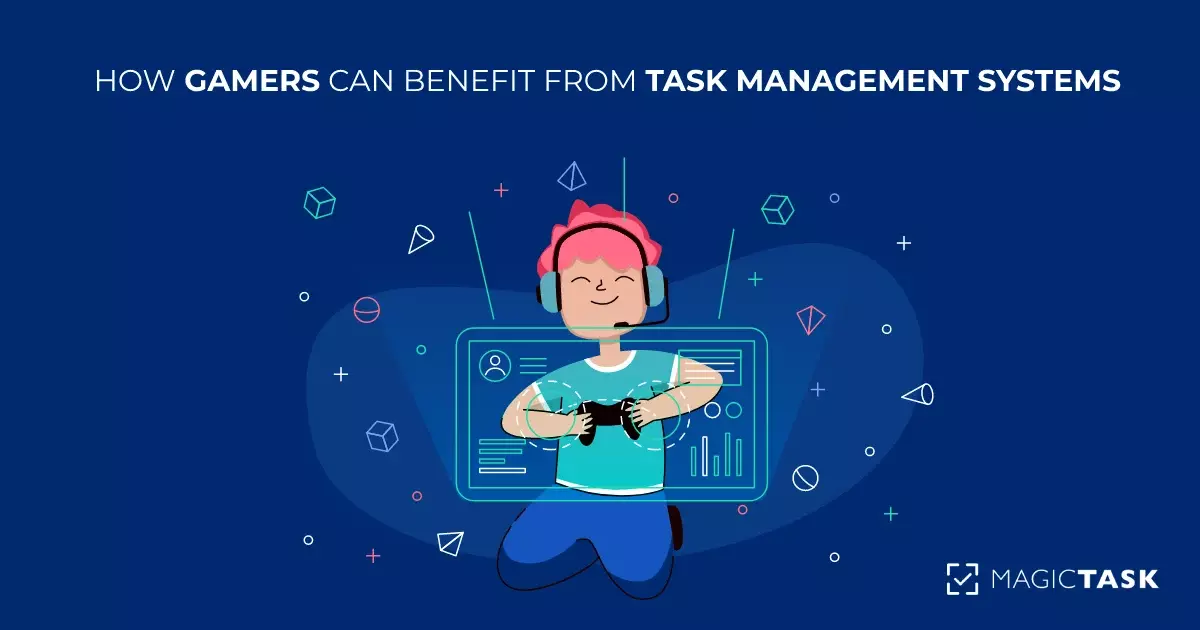 Task management systems help individuals or teams keep track of their operations by managing tasks and projects. They can be used to monitor employee performance, optimize workflows, and allocate resources. There are a variety of task management systems available, each with its own features and benefits.
However, what if we were to tell you that these systems are also great for gamers? If you're having trouble finding time for gaming or perhaps trying to improve your skills seriously, this is the blog post for you.
Gamers and Task Management Systems
Gamers can use task management systems to manage and complete their daily chores as well as game-related tasks. They can also help gamers track their games' progress, set goals, and manage their time. 
Furthermore, these systems can provide reminders for upcoming tasks and help gamers stay organized.
Various types of task management apps are already available, each with unique features and benefits. However, all task management systems share some standard features that can be extremely helpful for gamers. These features include the ability to:
Create and manage tasks
Set goals and deadlines
Track progress
Collaborate with others
Task management systems can be highly beneficial for gamers, as they can help to improve organization and time management skills. By using a task management system, gamers can plan and track their work, schedule game sessions in advance, and monitor their progress. This can ultimately lead to better performance and results.
7 Key Benefits Gamers Get From Task Management Systems
The following are some of the benefits that gamers get from task management systems:
1. Stay Organized
The ability to organize and keep track of tasks is crucial for gamers, as poor organization can lead to several negative consequences.
For example, if a gamer cannot keep track of their goals, they may play games they don't enjoy or spend too much time on one game. Furthermore, poor organization can also lead to a loss of motivation, as it can be difficult to stay interested in something when there is no clear plan or structure.
One of the main benefits of using a task management system is that it can help to improve organizational skills. This is because gamers will need to input all gaming-related and non-gaming-related tasks into the system, which will help them to keep track of everything they need to do. This can be highly beneficial for gamers who often forget significant tasks or leave things until the last minute.
So, you can use these tools to organize your day, finish your projects sooner, and create more time for some good old gaming.
2. Keep Track of All Tasks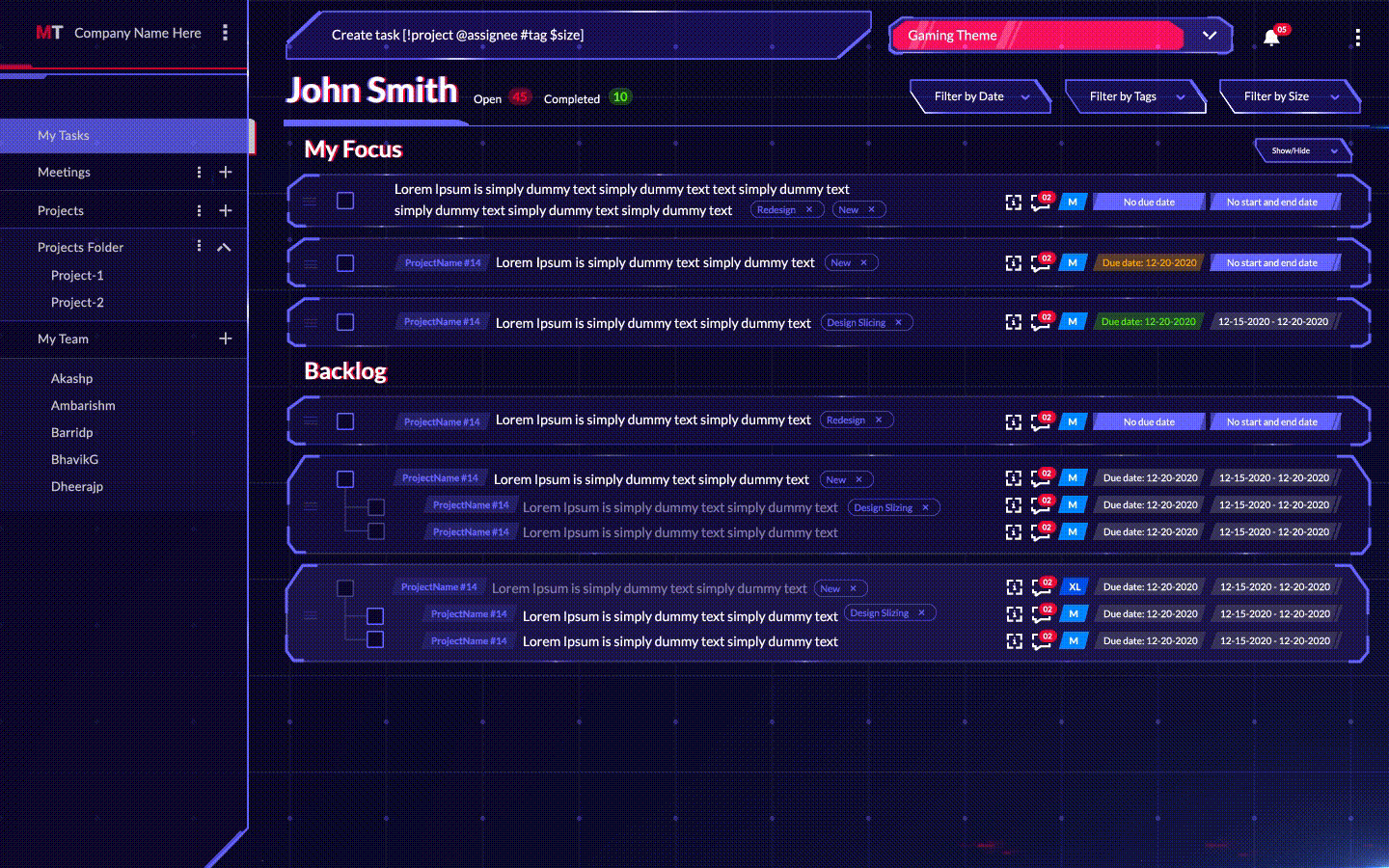 Task management tools provide an overview of what needs to be done, making it easier to prioritize. The ability to see all tasks in one place can help prevent overlap and duplication of effort. 
This can be particularly useful for gamers with multiple responsibilities as they will be juggling between gaming, work, and personal life. So it can also help them stay organized and avoid becoming overwhelmed by their to-do lists.
3. Schedule Game Sessions in Advance
One big issue gamers face is finding time to game with friends. Work, family, kids, basic chores, these big events can really make it challenging to organize a multiplayer game like you once set up LAN parties like when you were a kid.
Keeping track of multiple buddies, and trying to find the time you can play undisturbed for at least a couple of hours, can be a nightmare. Well, task management apps can help you.
A great benefit of using a task management system is that it allows gamers to schedule game sessions in advance. 
If you want to schedule a gaming session in advance, here are the steps you need to follow:
Log into your task management system and create a new task for your upcoming gaming session.
Give the task a title that accurately describes the game session you are planning to play.
Input the date and time that you want to start playing.
Add the people you want to play with, and assign them tasks in the apps.
Add any other relevant details, such as the duration of the session or the number of players.
Save the task and set a reminder for yourself, so you don't forget about it.
3. Set Reminders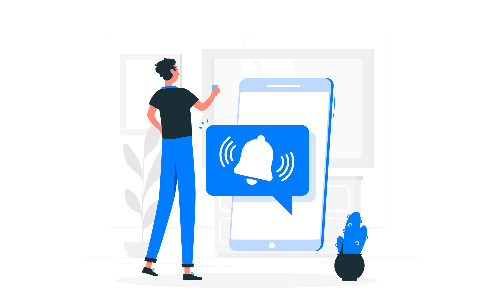 It's no secret that gamers can get pretty wrapped up in their hobby. Whether it's spending hours upon hours perfecting their skills in their favorite game or simply relaxing and enjoying a few rounds with friends, gaming can be pretty all-consuming.
This can often lead to gamers forgetting about other important things in their lives – like practice sessions, busy friends, or even steam sales.
This is where reminders come in handy. By setting up a few reminder notes, gamers can ensure that they don't miss out on anything significant. Here are a few ideas for things to remind oneself of:
Upcoming practice sessions: If you're part of a competitive gaming team, it's essential to make sure you're attending all of your practice sessions. A reminder note can help you keep track of when these are so you don't miss any and end up falling behind your teammates.
Busy friends: It's easy to get so caught up in gaming that you forget about your friends, who might not be as into it as you are. A reminder to check in with them every once in a while can help you stay in touch and keep your friendships strong.
Steam sales: Everyone loves a good deal, and gamers are no exception. If a big steam sale is coming up, be sure to set a reminder so you don't miss out on any great deals on games.
4. Share Tasks With Others
Task management apps also allow gamers to share tasks with other people. This can be extremely helpful for gamers who are part of a gaming group or guild. By sharing tasks, gamers can ensure that everyone is on the same page and knows what needs to be done.
Imagine organizing a match and wanting all your college buddies to be involved and on time.
When organizing a gaming match, a number of tasks need to be completed for the match to run smoothly. These tasks can include:
Creating a game session on the relevant platform.
Advertising the game session online.
Choosing a map and game mode.
Balancing the teams.
Make sure everyone is ready to play.
Keep track of in-game events.
You can assign tasks to people you share a task management app project with, place reminders, and keep all the other relevant info from above there.
5. Boost Productivity
Task management tools are designed to help users be more productive and creative. The system can provide a variety of features that allow users to manage their tasks more effectively. In addition, the tool can also offer tips and tricks on how to be more productive and creative in general.
There are a number of benefits that task management system can offer to gamers or any individuals in general. One of the essential benefits is that it can help users manage their time more effectively.
6. Stay Focused and Avoid Distractions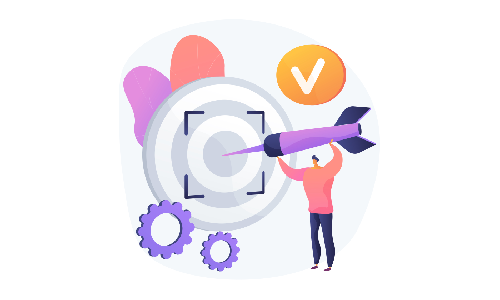 As a gamer, you are most likely to have a to-do list that's a mile long. And as a gamer, you juggle multiple things, so it is so hard to stay focused and avoid distractions. That's where task management tools come in.
Task management tools help you stay organized by keeping track of your to-do list and reminding you of what needs to be done. It helps you stay focused by allowing you to set priorities and deadlines.
7. Reduces Stress and Anxiety Levels
Gamers or normal people don't really think about their mental health benefits when it comes to task management tools like this. They can substantially reduce stress and anxiety by providing a clear overview of what needs to be done, when it needs to be done, and who is responsible for doing it. 
Tracking progress and seeing what has been accomplished can provide a sense of accomplishment and help keep motivation high. Furthermore, it gives you a sense of safety and not missing anything.
Task management systems can help gamers to stay more organized and less stressed. For example, if you have a lot of work to do and feel overwhelmed, you can use this system to break everything down into smaller, more manageable tasks. 
This can help reduce stress because you'll know exactly what needs to be done and when, and you won't have to worry about forgetting something or letting something fall through the cracks.
Conclusion: Make Work Feel Like Play with MagicTask
And there you have it, folks, the benefits gamers can get from using a task management app. So, if you are looking for the best task management tool for gamers, then you won't go wrong with getting MagicTask.
It is a gamified task management system that helps you organize your tasks. It has an evident and easy-to-use interface that contains everything for your organizational needs in one place. You can assign tasks, subtasks, and projects, as well as keep track of everything that needs to be done for a job.
Similar Blogs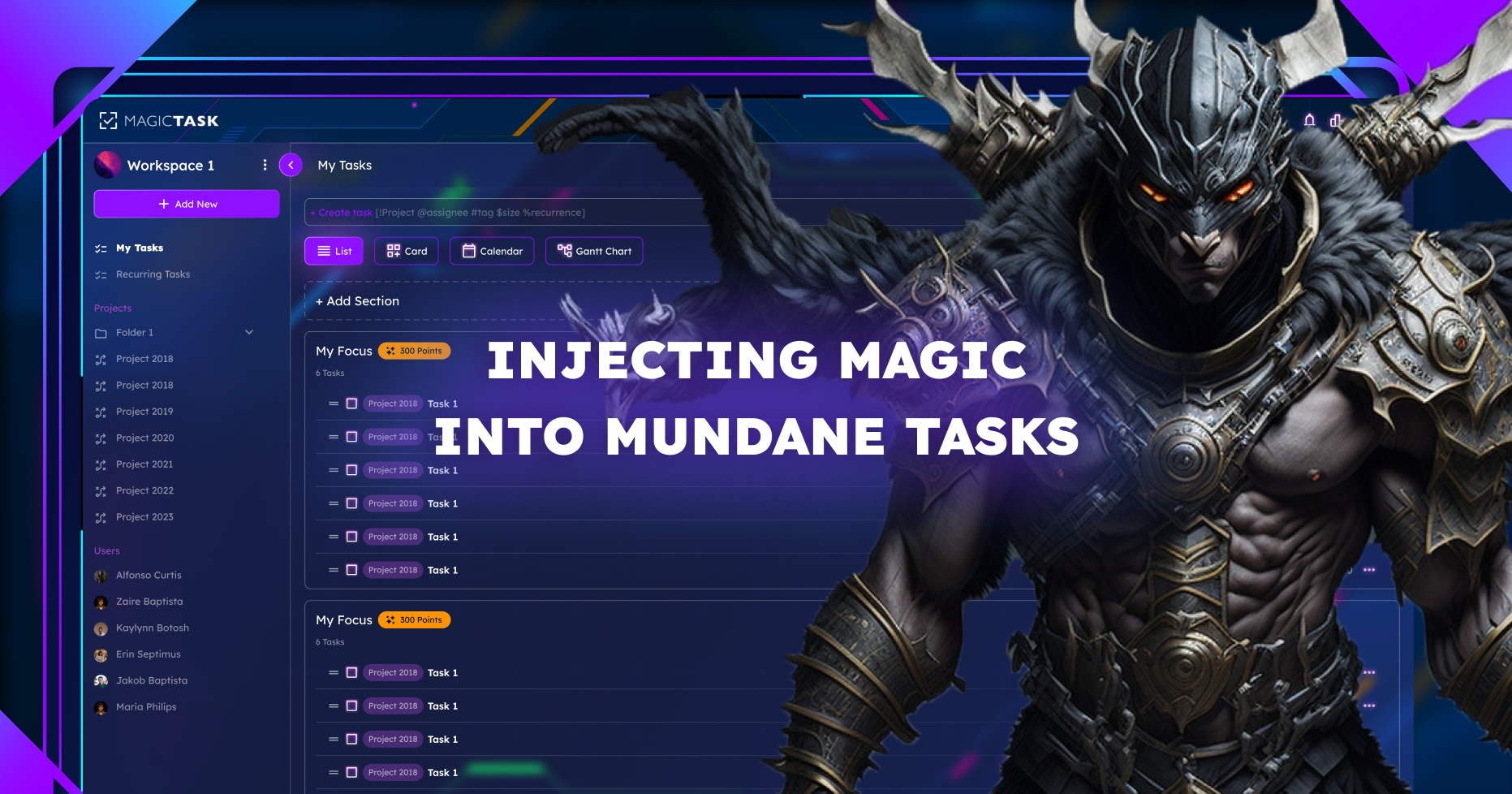 Injecting Magic into Mundane Tasks: A Sneak Peek at MagicTask V3's Concept Art!
Concept art has always been a window into the imaginative realms of creators, laying the foundati
Read More

→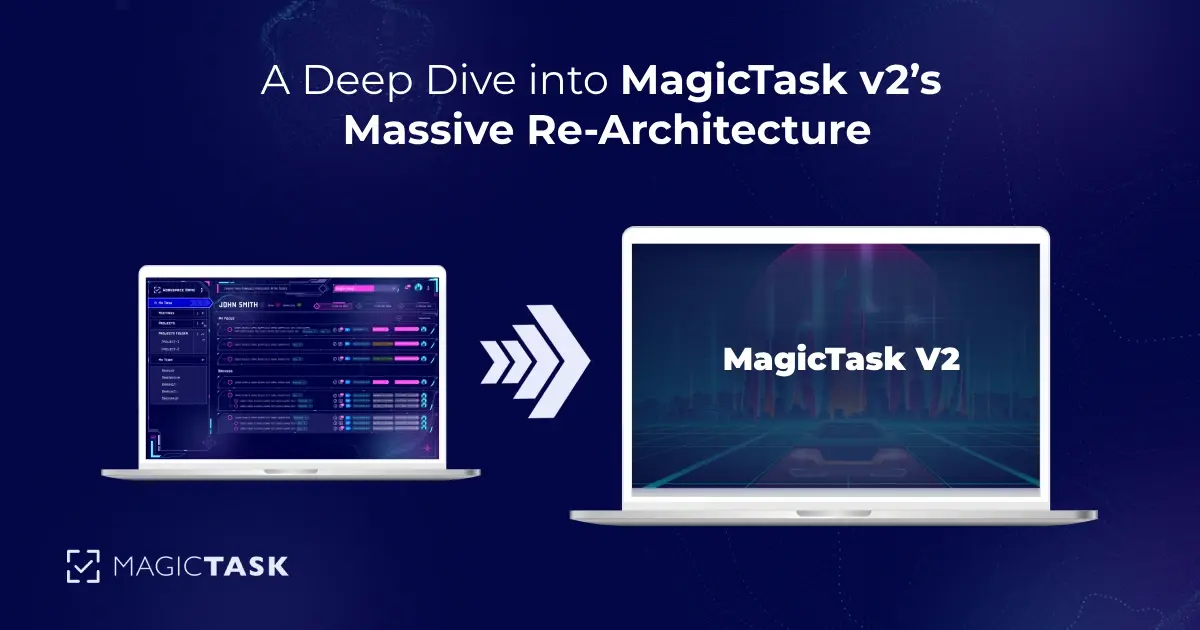 A Deep Dive into MagicTask v2's Massive Re-Architecture
Greetings MagicTaskers and devotees of efficient productivity!
We hope this message finds
Read More

→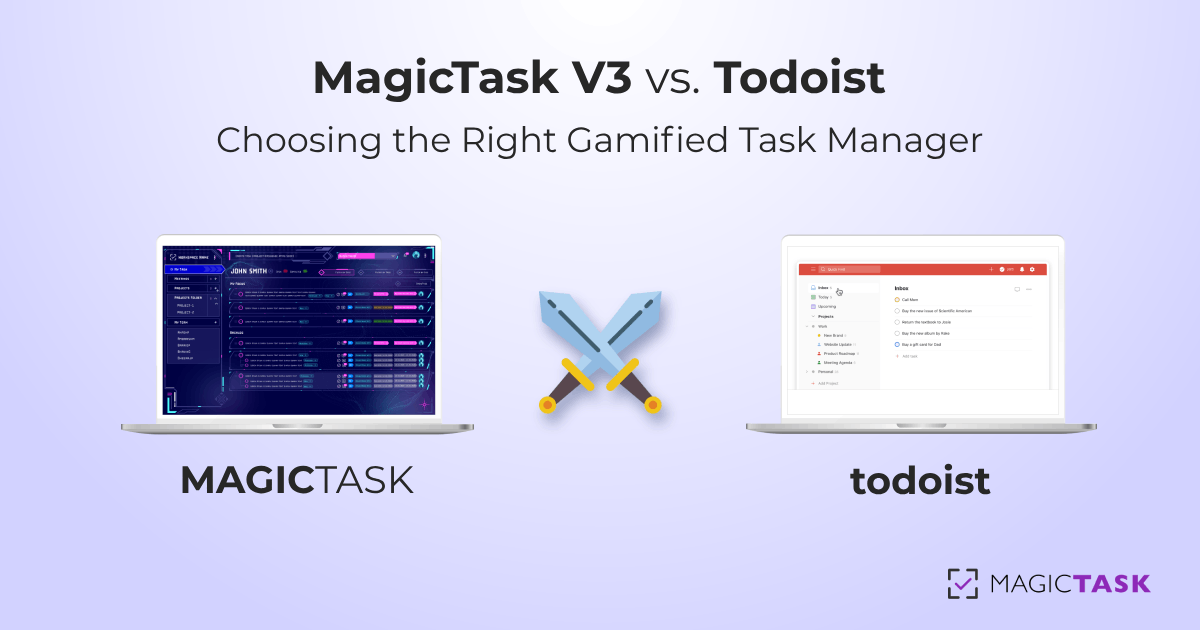 MagicTask V3 vs. Todoist: Choosing the Right Gamified Task Manager
Greetings, fellow gamers and productivity warriors! Today, we're diving into a battlefield that c
Read More

→