What's New - Sprint 162
Jan 18 2023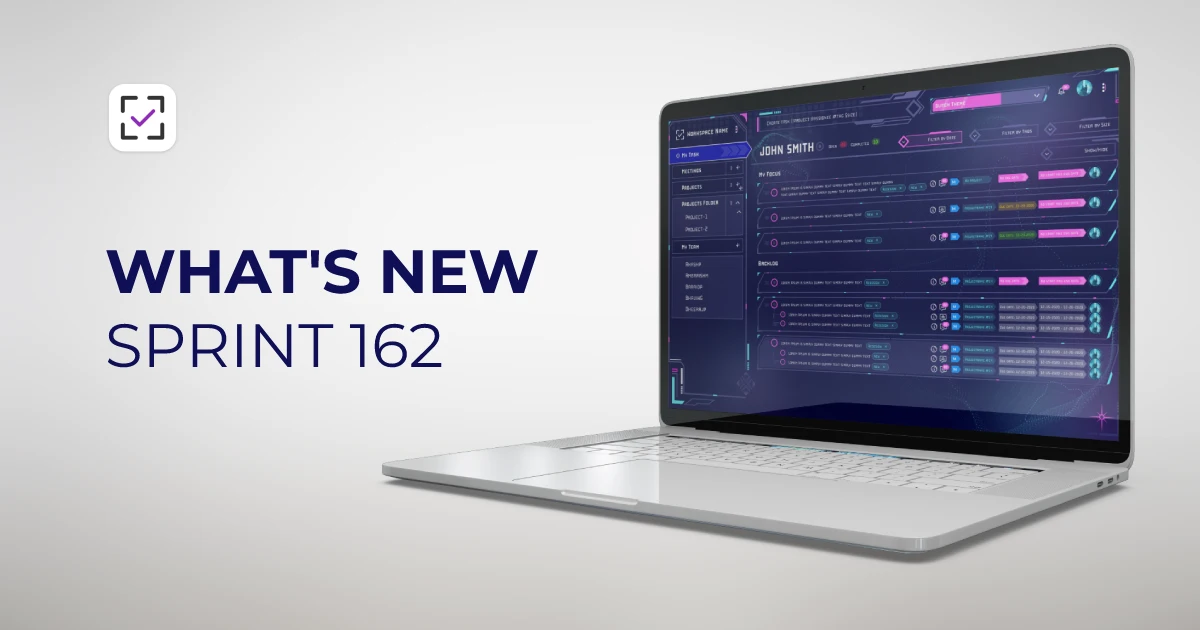 We're excited to share with you the latest updates on our product. Over the past sprints, our team has been hard at work improving and adding new features to enhance your experience. We hope you find these updates useful and valuable. Here's a rundown of what we've been up to
Enhancements:
Added ability to move subtasks between two parent tasks.
Bug fixes:
The performance issue with navigation from My Task to Projects has been resolved.
When completing and un-completing a task, the open/completed will be updated quickly.
When no filter is selected, a message "try modifying filters" will not appear.
Hitboxes for the Open and Completed buttons have been extended to cover the numbers associated with each.
The user will not automatically log out when the profile picture changes.
The size of the text on the screen will not vary after refreshing the screen when an animation is unlocked.
Commenting on a task is not getting cleared when the user copy-pastes text. This issue has been resolved.
The intermittent issue of the My task page not showing any task after the addition of a new task has been resolved.
"Joining Date" has been renamed in the profile section to "Creation Date".
In the MCARS theme, the filter drop-down text is too small. This issue has been resolved.
In MCARS Theme, the screen's text box color was too light when creating a project.  This has been resolved.
Connection Lost Message has been changed to "Loading Please wait"