What's New - Sprint 160
Jan 3 2023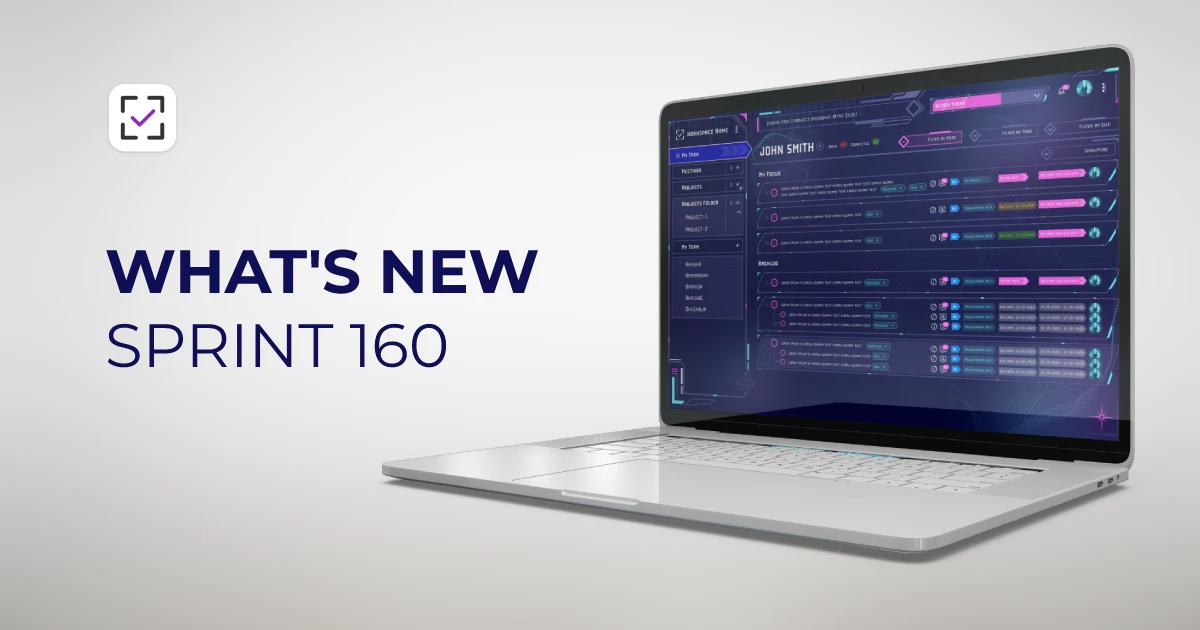 We're excited to share with you the latest updates on our product. Over the past sprints, our team has been hard at work improving and adding new features to enhance your experience.
We hope you find these updates useful and valuable. Here's a rundown of what we've been up to:
What's New
Added the ability for creators of a workspace to delete the workspace.
Tutorial section 2 - Elements of a task have been added.
To help reduce clutter, you can now collapse tasks that have sub-tasks.
Bug fixes:
Randomly, when an assignee of a sub-task was updated, it was not reflected on the info page without a refresh. This has been resolved.
When re-sizing the dark mode window, the whole screen goes blank, and you need to refresh. This has been resolved.
For new user accounts, when a user clicks the continue button at the end of the tutorial, the tutorial popup would not close. This has been resolved.
The team member appears Active even when we are deactivating the member until we refresh the page. This has been resolved.
The user is unable to un-complete a completed subtask if the parent task is not completed. This has been resolved.