What's New - Sprint 159
Dec 30 2022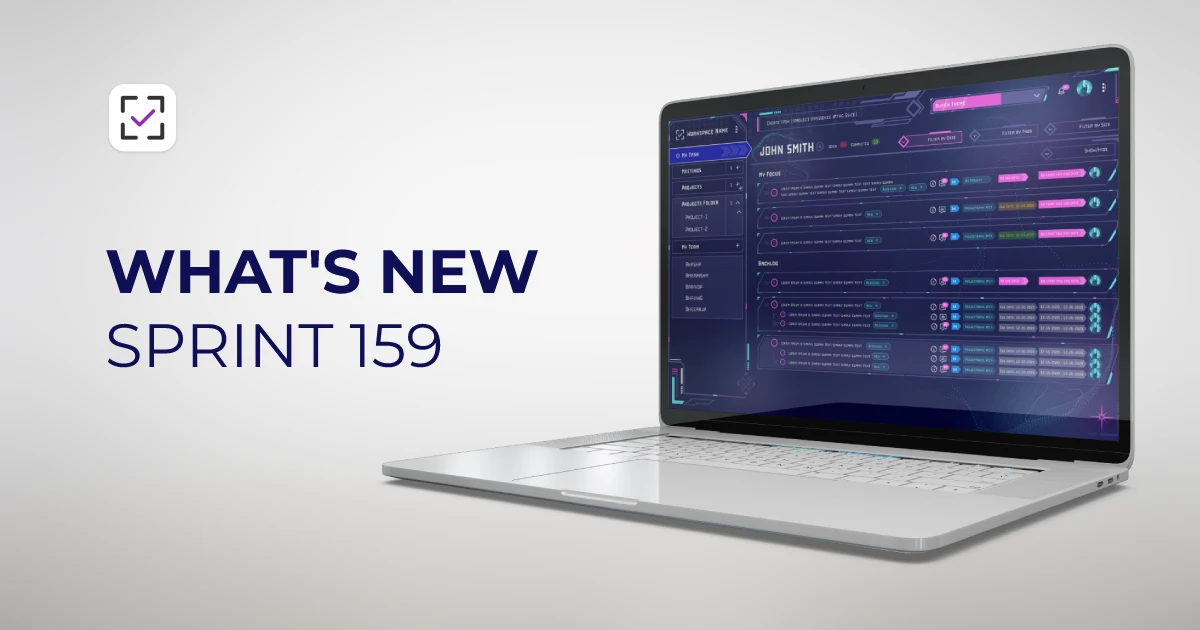 We're excited to share with you the latest updates on our product. Over the past sprints, our team has been hard at work improving and adding new features to enhance your experience.
We hope you find these updates useful and valuable. Here's a rundown of what we've been up to:
New Features:
Individual Leaderboards - A place to see where you rank among the top players in MagicTask.
Global Leaderboards - A place to see where your workspace ranks among the top Workspaces in MagicTask.
There are a few points of interest if you are planning to join the leaderboards:
1.  You must own at least 1 theme.
2.  When you initially opt-in to the leaderboard, you will set your Username and your Leaderboard Image. These are not currently able to be changed, so, please choose carefully.
3.  Any workspaces that you are the owner of will automatically be enrolled into the Workspace Leaderboards.
Enhancements:
Added the ability to rename projects from the left-hand menu.
Bug fixes:
When creating a task in a project, the web socket events were going to all users that had access to that project.  This has been resolved.
The recurring task dialog was not displayed in the game theme design.  This has been resolved.
In the project panel, the same project was displayed twice when recurring tasks were created for a project. This has been resolved.
In the portfolio view, "In Focus" counts were not updating when a task is moved from Backlog to In Focus. This has been resolved.
While creating a new project from a project template, duplicate members were displayed. This has been resolved.
After creating a new workspace, users were not automatically redirected to the new workspace. Now the user will redirect to it automatically.
Added a scroll bar in the invitee section while creating a new project.
By default, the "Created By" filter for recurring tasks will be set to the current user.
When renaming a folder, clicking outside on the whitespace should cancel the operation.  This has been resolved.
In the Mobile view, while creating a new account and workspace, what new screen shows only white background.
Not able to play uploaded videos with MP4 extension. This has been resolved.
Performance Improvements:
Enhanced counters to use deltas to increase performance.
Theme Fixes:
Gaming Theme: Fixed a UI issue when clicking on the task's Assignee or changing the task's assignee.
Gaming Theme:  We are not able to see the total points in backlog and focus areas in both my tasks and project screens.